AdRoll Spotlight: 3 Amazing Women in Ecommerce
Topics Covered:
Happy Women's History Month! Though we should always strive to recognize the amazing women around us, we're taking this moment to shine a spotlight on three impressive women making waves in the ecommerce world. 
Erin Burke, Founder and President of Burke Decor 
Erin Burke founded Burke Decor in 2007 after working on a commercial development in New Orleans. When challenged with sourcing local building materials, fixtures, and decor for the property, Erin turned to the internet for help. What she soon uncovered was a massive opportunity to launch her own ecommerce business specializing in high-quality, stylish design items. 
That's how Burke Decor was born, complete with a team that shared Erin's passion for design, function, and form. The business was a hit, successfully attracting style-conscious consumers, established homeowners, and even hospitality leaders.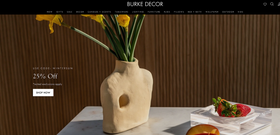 Growing the brand hasn't always been easy, though. As Burke Decor expanded beyond her wildest dreams, Erin has reimagined her vision for the company multiple times. 
"Boosting our brand awareness was priority number one," she explained. "The math is simple — the more people know about us, the more business we do." 
Over the years, she has experimented with creative ideas and strategic tools to broaden Burke Decor's appeal to new audiences as well as build brand recognition and design engaging cross-channel experiences for her target audience. 
Burke Decor has since grown into a beloved destination for more than 80,000 chic home furnishings, home-improvement products, fixtures, and decor items. 
Learn more about Burke Decor's success story here. 
Hannah Lewis, Head of PPC and Affiliates at Lounge Underwear
Women shouldn't have to sacrifice comfort for feeling sexy — and that's the motto co-founders Mel and Dan Marsden had in mind when they launched Lounge Underwear from their UK living room in 2015. 
Lounge Underwear is all about their slogan: "Comfort Made Sexy," a concept which helped skyrocket brand growth into eleven localized markets, plus worldwide shipping and status as a Shopify Plus merchant. 
"Before joining Lounge, I knew them as a brand whose mission was to empower women globally," said Hannah Lewis, Head of PPC and Affiliates. 
In her role, she works closely with the chief marketing officer to oversee the brand's international growth and alignment between marketing channels.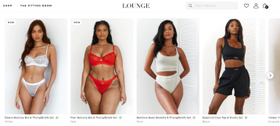 Though Lounge Underwear's rapid growth has been exciting to witness, Hannah notes the brand's challenges involving customer acquisition, brand awareness, and engagement. However, new opportunities on TikTok and via PPC ads have allowed the company to reach new, young, and tech-savvy shoppers. 
"Lounge likes to describe it as the nuances of the "female family," especially as we expand into new markets," said Hannah. 
In the face of tremendous growth, Lounge Underwear has remained steadfast in its commitment to female empowerment, redefining beauty standards, and advocating for real and diverse women. 
Learn more about Lounge Underwear's success story here. 
Teresa Downing, Owner of GO-KOT
Teresa Downing, an Air Force veteran, is the owner of GO-KOT, a camping manufacturing brand tailored to outdoor enthusiasts, military, and first responders. 
Teresa's story is an unconventional one. In 2016, she sold her women's clothing boutique to embark on a new business venture — one that her husband would be more invested in. She sought out products and existing brands made in America, and when she stumbled upon GO-KOT (founded in 1978), she knew it would be a perfect fit. 
However, when Teresa asked the 82-year-old owner if she could represent GO-KOT on his behalf, he declined her offer. Instead, knowing he couldn't keep managing the business for much longer, he wondered if she would be interested in purchasing it. 
So in 2017, Teresa became the owner of GO-KOT. Her first order of business? Learning the ins and outs of the manufacturing process. But the challenges only mounted from there: The original owner had nurtured his customer base for generations, meaning he hadn't actively acquired new customers for over a decade — in other words, no marketing plan, no advertising experience, and no partners to help.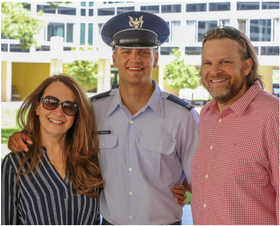 Teresa knew how she wanted to transform the historical brand into a modern mainstay. Under her leadership, the GO-KOT one-page website was completely revamped into an ecommerce powerhouse. She also implemented a strong abandoned cart recovery campaign combining personalized emails and ads. 
The hard work soon paid off: The GO-KOT website went from receiving 100 hits per day to more than 20,000. Not only did they retain their existing customers, but they also acquired new ones — for the first time in years. In 2021, ABC News Tonight featured GO-KOT in a "Made in America" segment. 
Learn more about GO-KOT's success story here. 
Let's Celebrate More Amazing Women in Ecommerce 
Feeling inspired yet? For more stories from incredible women breaking boundaries and leaving their mark in the ecommerce world, join Yotpo's Amazing Women in eCommerce event on Wednesday, March 9. Happy Women's History Month! 
Last updated on March 4th, 2022.