A Beginner's Guide to Ad Targeting
Topics Covered:
One must-have quality of any effective digital marketer? The ability to set up proper ad targeting for their digital campaigns. When it comes to ad targeting, the problem is not a shortage of digital advertising platforms or opportunities; it's knowing how to effectively use the tools available to create a strategy that works. Clearly defining your strategy not only provides you with the results you're looking for but also saves you time and money. 
So, how do you get started? First, you need to understand what exactly ad targeting is — and why it's a crucial part of a successful brand.
What Is Ad Targeting, and Why Is It Important?
Also known as targeted advertising, ad targeting is when marketers place advertisements in specific areas on specific platforms to increase visibility and engagement with their target audience. What the ads look like, say, and where they're placed are determined by audience behaviors and interests. Rather than placing a general ad anywhere on the web, a targeted advertisement is strategically placed to reach a clearly defined audience based on past customer behavior and other data. 
Ad targeting provides many benefits to marketers and consumers. More and more, consumers are looking for personalized messages, products, and services relevant to their wants and needs. Therefore, when a consumer sees an ad that is relevant to them on a site or platform they frequently visit or use, they become more interested in what you have to offer. The personalized content is beneficial to them, which, in turn, is beneficial to you because the more your target audience engages with your ad, the more likely you are to increase leads, conversions, and sales — whatever your marketing goal is.
Types of Ad Targeting
While there are various types of ad targeting — and numerous names for the different types, depending on who you ask — the four most common are: 
Behavioral targeting (or interest targeting) allows you to segment customers based on web browsing behavior like pages visited, searches performed, and links clicked. 

Contextual targeting, which is the practice of displaying ads on a website with similar content, like placing a dog toy ad on a website about puppy potty training.

Geotargeting, which is, you guessed it, targeting consumers in your specific geographic area about either a location-dependent product or an upcoming event being held in a particular place. In fact, to help narrow down your target locations, many advertising platforms let you filter your ad campaign by city, state, zip code, and even within a specific mile radius.

Demographic targeting, which enables you to target people based on certain characteristics — from age and gender to job title and education level — that match the demographics of your current or ideal customer list.
How to Set Up a Proper Digital Ad Targeting Campaign
When it comes to setting up an effective ad targeting campaign, the specifics will vary based on which marketing solution you choose. AdRoll offers various ad targeting tools and strategies to help you reach and engage your target audience with powerful, compelling, targeted advertising. From display ads to video advertising to mobile ads and social media advertising, the possibilities are endless.
An effective ad campaign also depends on which social media platform(s) you choose to leverage. For example, Facebook offers different functions and requires different information than Google Ads's display targeting. 
Luckily, there are six general steps you can take to develop an effective ad targeting campaign from start to finish. 
Step 1: Set your goal 
Marketers use ad targeting for a variety of reasons. An ecommerce company might use it via display ads to target shoppers across multiple websites. A small business owner hoping to increase brand awareness might use it on social media to further reach and engagement. The first step in setting up proper ad targeting is to define your goal for the campaign: Who are you, and what do you want to accomplish? Knowing this will help you set up all other aspects of your campaign to reach and exceed your goals effectively. 
Step 2: Define your approach
There are a variety of ways to target your ideal audience on digital platforms. Once you know your goal, the next step in setting up proper ad targeting for your campaign is to determine your approach. This includes your campaign delivery method. 
Will you create the ads yourself or use a digital advertising platform with automation tools to take the guesswork out of the equation?

Do you want to target your audience on social media platforms, like Facebook and Instagram?

Are you interested in targeting lookalike consumers via display ads? Or do you want to use keywords with Google Ads to connect with highly engaged audiences? 
While there are a variety of approaches, the choice is ultimately up to you.
Step 3: Define your audience
Once you know your goal and approach, it's time to define the audience for your ad targeting campaign clearly. For digital advertising to be most effective, segment your audiences and create personalized content that speaks to their interests, wants, and needs.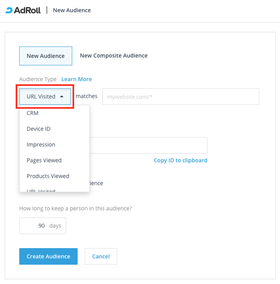 Step 4: Get creative
Once you know who you are targeting, you will develop your creatives. This includes any imagery, video content, and copy you will use to pique their interest. Digital video ads are increasing in popularity due to their effectiveness in capturing audiences' attention and driving them to action. Speaking of which, remember to include a strong call-to-action (CTA) in your ad targeting copy to increase engagement. Whether that is to "Learn More," "Shop Now," or "Join Today," be sure to let your audience know what you want them to do. Your CTA should align with your ad targeting campaign goal.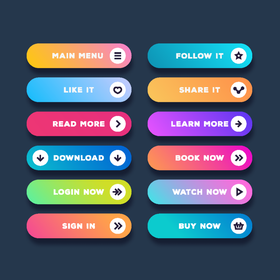 Step 5: Put money behind it
Once you set your campaign goal, define your approach and audience, and design your creative, it's time to put money behind your digital ad targeting campaign. How much you invest in ad targeting depends on your needs, goals, and budget. 
Step 6: Analyze results
One of the most critical steps in developing proper ad targeting for digital campaigns is what you do when the campaign is over. You must analyze your results and determine the success of your campaign. During this step, it is also essential to decide which areas, if any, fell short during the campaign to help you make improvements and create stronger future campaigns that result in a high return on investment. 
Want to create a strategy that helps you target based on behavior? Read more here:
Originally published on April 27th, 2021, last updated on July 28th, 2022.