6 Marketing Tips for Small Businesses
Topics Covered:
Small businesses are the bee's knees. Compared to big chains and companies, they have much closer relationships with customers, more flexibility to quickly implement changes, and laser-focused expertise in their particular field. However, there's a catch — more often than not, small companies have tight marketing budgets. This makes it tricky when trying to promote the business. 
The stark truth is that 50% of small businesses fail within five years. One of the biggest causes is poor planning — they spend too much and break their marketing budget to acquire new customers. While there are ways to optimize your marketing budget by wisely allocating spend, that topic is for another day. Today, we're going to focus on something a little more fun. Let's go over six marketing tips for small businesses that'll give your marketing efforts a boost — all for the whopping price of $0. 
Create a Blog and Post Regularly 
Stats don't lie: 82% of businesses say that blogging is critical in customer acquisition. For businesses of all sizes, blogging is an inexpensive way to provide many benefits, including increased website traffic, significant exposure via organic search engine results, and more prospective customers. 
Select a free blogging platform that can be easily managed from the front-end, hosting included, so that all you have to do is arrange the layout and pick the template. Once you've nailed down your content and schedule, and your company has the budget for it, you can graduate to premium plans for more advanced plugins and apps. 
Pro tip(s): 
When your blog is set up, create a content calendar that spans at least a couple of months out. Establish what types of articles you'll be writing — how-tos? Listicles? Thought Leadership pieces? A combination of everything? 
Optimize your blog for SEO. Use this checklist to see if you're on the right path.
Establish a posting cadence. Small businesses usually find success posting one to four times a week. 
If you have employees, share the content duties and ask everyone to take turns contributing to the blog.
Circle back every few months to see what content you can reuse or repurpose for cost and labor efficiency. 
Create Social Media Profiles and Keep the Lights On
This might seem obvious, but it's not enough that your social profiles exist — you also have to keep the lights on by regularly posting and engaging with your followers. While this may feel like a wasted effort because you're not dumping tons of money into paid social, you shouldn't underestimate the power of organic social media. It all depends on your audience and the types of content you post.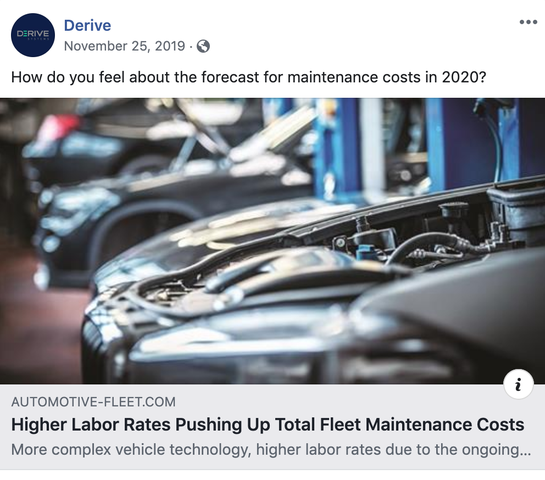 For example, if your product is inspirational, you can create a campaign around motivational quotes. Or, if your audience prefers to be kept up to date on all areas of your industry, you could post related content in the form of news articles from other publications. As a general campaign, you can even pull quotes from users' positive comments and build social posts around those to shine a spotlight on your best customers and make them feel special.
There are many ways to create cool social campaigns without spending a penny — it all comes down to creativity and thinking outside of the box. 
Pro tip(s):

Be sure to find your target audience before you start mapping out social campaign ideas.
Perform an audit of your competitors' social media pages to see what's drawing the most engagement. 
Establish a posting cadence (best practices say once per day is optimal), then use a free social scheduling tool to automate publishing. 
Build a Presence on Online Forums

Establish a presence on online forums with user-generated content (UGC) such as Reddit, Quora, or anywhere else your customers might be posting. When you answer questions in an engaging, non-promotional, and helpful manner, it helps boost brand authority and reach niche audiences.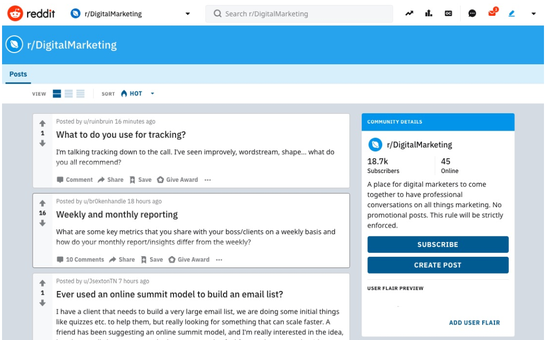 Pro tip(s):
Successful answers can get millions of views. Link back to your site at the end of your posts to increase web traffic. 
Keep in mind that nobody wants to be sold to, but everybody likes to listen to a friendly thought leader or subject expert. As Nicolas Straut, an SEO specialist from Fundera, says, "Reddit and Quora are both excellent channels to distribute content and increase engagement with new audiences in your niche. The only catch to both is that excessively self-promotional content can be penalized."
Research the platforms and their rules and lurk around to find your audience before posting. 
Don't stick solely to your industry — branch out and answer industry-related questions, too. 
Create Email Campaigns and Newsletters
Email marketing an excellent way to get new visitors engaged with your business. Whether it's just a welcome email series or a company newsletter, even the most basic email marketing plans can have a significant impact. Similar to blogs, there are also free platforms that you can use. Search for a free plan that provides cool features such as CRM reporting and template options. 
Pro tip(s):

Test your content before sending out a campaign, so that you don't send emails with missing data or broken links.
Keep your email content consistent and relevant — avoid anything spammy!
Don't bombard your audience with emails. A good starting point is twice a month and then you can ramp up email blasts in tandem with your promotions. 
[amp-cta id="6964"]
Write Personal Thank You Notes

Ok, ok, you might have to purchase stationery or stamps for this one, but an extra personal touch goes a long way. Take Wag.com, the online pet supply company, for example. In addition to sending out "thank you" emails, they also deliver hand-written postcards after a customer's first order. Even if your business is primarily online, it's crucial to maintain offline communication, too. 
Pro tip(s):
You don't have to be fancy. Writing on a blank notecard is enough — it's the thought that counts!
Send your cards on time (not weeks or months later) so that they're relevant. 
Take Part in Small Business Saturday
Treat (and celebrate) your small business! Held on the last Saturday of November, Small Business Saturday (or Shop Small Saturday), is a holiday that focuses on small and local brick and mortar businesses. 

Started by American Express, Small Business Saturday has now become a full-fledged contender with the rest of the shopping holidays, such as Black Friday and Cyber Monday. In 2018, US consumers reported spending a record high of an estimated $17.8 billion at independent retailers.
Pro-tip(s):
The point of this holiday is to bring communities together. Reach out to other small businesses and build a partnership that could be profitable for both parties. For example, you can offer a discount to anyone who presents a receipt from your partner store, and they can do the same for you.
Now that you've read our marketing tips for small businesses, learn more about our community for D2C marketers. 
Last updated on September 16th, 2022.