3 Creative Ways to Better Understand Your Target Audience
Topics Covered:
Expert marketer Seth Godin summarized it best with the quote, "Everyone is not your customer." So why is it that some brands forget this basic marketing principle, launching ads in an attempt to reach everyone under the sun? That's a surefire way of flushing your budget down the drain. 
It doesn't have to be like this, though. Many business and marketing decisions are based on assumptions about your target customer's tastes and needs, and a significant key to success is finding these initial audience insights. 
But what are some other (and more creative) ways to collect the information you need to fill out your buyer personas beyond the usual social listening, reviewing your analytics dashboards, and soliciting customer feedback? 
Hang Out On Reddit, Facebook, and Quora
There's a reason people love hanging out on Reddit, Facebook groups, and Quora — they're great places to connect with other people, whether that's sharing similar experiences, seeking advice or answers, or just chatting about common interests. For marketers with a vague idea of their target audience, these sites provide a closer look into what types of conversations shoppers are having.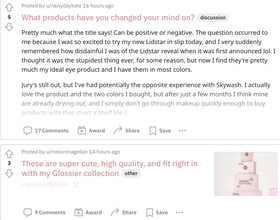 As you scroll through these sites, ask yourself:
What are some common questions they're having? Is there advice people frequently seek? 

Are there pain points or everyday struggles they bring up? 

What are some experiences people are sharing? (These can be good starting points for your marketing materials.)

Are there any brands that come up in their conversations? If so, what is the overall sentiment toward them?
You'll also want to note any mentioned ages, locations, and other demographics that'll help understand your target audience. 
There's another perk of using these platforms for research — you can start engaging in conversations, which will allow you to slowly build a connection with your target audience that will, later on, contribute to brand affinity. 
Conduct a Survey
Surveys aren't just for metrics-obsessed marketers — they can also help you understand your target audience in deeper ways. Whether you opt for a more qualitative or quantitative approach (we recommend a mix of both), a survey is a fantastic way to gather feedback and reveal opportunities for your brand, marketing, and products.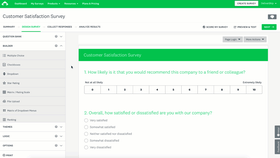 Here are some tips to keep in mind as you design your survey:
The easier, the better. Keep it short and simple, use prompts to help people out, and make sure questions are skippable — the last thing you want is for someone to close out of the form entirely because they're stuck on a question. 

Provide an incentive. Whether that's loyalty points, a free shipping code, or a small discount on their next purchase, shoppers are more likely to participate in a survey if they receive a token of appreciation. 

Personalize your survey. If you've already identified different audience segments, don't just send a mass survey to everyone — instead, you'll want to tailor them to each segment's needs, wants, and demographics. 
Talk to Them Face-to-Face
In-person selling events are not only a great way to save on expensive shipping costs, but they're also an opportunity for you to connect with and understand your target audience in the physical world. 
As you promote your products and chat with customers, don't be afraid to ask them if there's anything they're looking for in particular, plus what else they'd like to see from your brand, and what their preferred marketing channels are. 
Aim for the Target (Audience)
Once you've checked off the task of understanding your target audience better, AdRoll can help you develop lookalike audiences — say hello to new shoppers who are more likely to become customers. Check out how AdRoll can turbocharge your audience targeting (and retargeting) right now. 
Last updated on November 16th, 2021.