The Ultimate Shipping Worksheet for Shopify Brands
Topics Covered:
Shipping — it's the backbone of any ecommerce business. But it's also one of the most headache-inducing aspects of running a successful Shopify store. Though it's fantastic to see your thermal printer churning out order labels, not having an adequate shipping plan can lead to serious problems. In other words, picture yourself frantically weighing every package on a kitchen scale while trying to find the best rates. Yeah, no one wants that.
No matter how you package it, shipping will be tough for retailers and shoppers this holiday season. The U.S. Postal Service, anticipating unprecedented seasonal demand, has already temporarily increased its prices, which will last through December 26, 2021. Meanwhile, the Los Angeles port (one of the biggest in the country!) has seen such a backlog of cargo ships waiting to be unloaded that it extended operations to 24 hours a day — and the holidays aren't even here yet! 
There are ways to overcome fulfillment challenges during the next few months that don't involve shipping (in fact, you can check out some ideas here!) — but as an ecommerce store, shipping is simply part of the trade. 
That said, to keep the potential chaos under control, you'll want to begin your research and planning ASAP, especially if you're shipping internationally (export fees? VAT? Help!) This means calculating your fulfillment costs and comparing delivery rates to find the best deals — and coming up with contingency plans just in case. Hey, you have to do what you have to do, even if that means temporarily upping your prices to cover extra shipping costs. 
We're here to help you navigate this maze of confusing numbers. (After all, nobody wants to offer free shipping only to realize later it completely decimated their profit margins.) Simply gather the necessary information from your Shopify dashboard or analytics platform, fill out the worksheet below, and voila, you've got yourself a stress-free holiday season.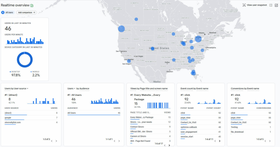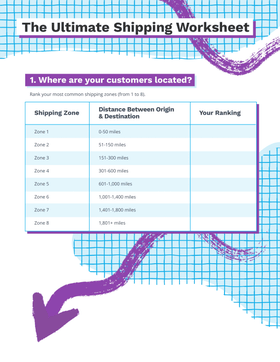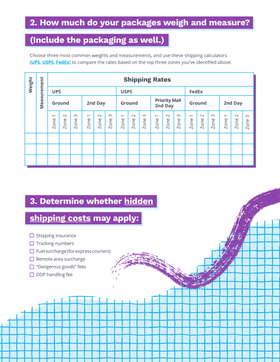 Last updated on December 9th, 2021.