The Magic of Shopify Pre-Orders: Strategies for Building Hype
Topics Covered:
Hype — it's one of the most magical words in the ecommerce world. Combining the feelings of anticipation and fear of missing out (FOMO), it's one of the easiest ways to get shoppers to flock to stores and empty shelves. That's how Kylie Jenner sells out of her lip kits in mere minutes. (Fun fact: Kylie Cosmetics is powered by Shopify.)No matter how excited your team is for a new product, hyping up shoppers is another beast to conquer. It usually requires a mix of targeted marketing and word of mouth — but you can help accelerate it with one simple trick: Shopify Pre-orders.
What Are Pre-Orders?
Pre-orders allow customers (new and returning) to purchase an item that has yet to be released or is out of stock. Once the product is ready, it's shipped straight to customers who pre-ordered, giving them an upper hand over the general public.
There are countless ways that brands use pre-orders to their advantage:
A startup that needs more cash can create a Kickstarter or Indiegogo campaign to amass backers, even though the actual prototype or product may not be designed, manufactured, or shipped for months (or even years, in some cases!).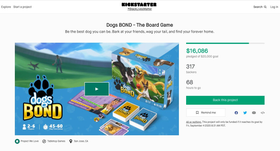 A boutique business can use pre-orders to test and validate demand for a new product. It'll also help eliminate overproduction.

An established retailer can use pre-orders to generate hype. Think of Sony's massivePlaystation 5 pre-sale campaign.
Pre-orders make sense for brands of all sizes. While you may not need to pay rent for a brick-and-mortar store as an ecommerce brand, there's still significant risk and capital involved with selling and transporting physical goods. The last thing you want is to invest tens of thousands of dollars in developing a product that nobody wants — whether that's due to changing trends or unforeseeable circumstances (like a pandemic).
A pre-order campaign reduces that financial risk, serving as an invaluable way to validate a product idea. It's also an excellent way for brands to maintain their cash flow and recoup sunk costs when dealing with supply chains, manufacturers, and shipping carriers.
Types of Pre-Orders
Depending on the nature of your business, there are different types of pre-orders that may work best for your brand:
Pay Now.This is just like a regular purchase, except customers won't receive their products immediately. If certain existing products are out of stock, but you have a definite date for when they'll be restocked, pay now pre-orders can be an effective solution for keeping shoppers interested.
Pay Later.The shopper puts their name on the list (with the intention of paying when the product is available). With this type of pre-ordering, both you and your customer can cancel at any time.

Crowdfunding.Backers only receive items if the campaign's pre-order goals are met. If not, the money is refunded.
Remember: Poor communication about product updates or lead times can cause impatience and worry in shoppers, especially those who have paid upfront. This can add stress to your customer service channels — and even worse, damage your brand reputation.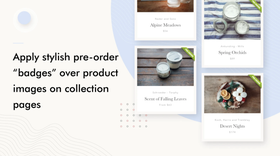 How to Use Shopify to Capture Pre-Orders
The easiest way to implement Shopify pre-orders in your store is by downloading apps like Pre-Order Now or PreProduct to:
Automatically replace your "Buy Now" or "Add To Cart" button with "Pre-Order" if a product is out of stock

Add new context to your product pages on expected shipping dates

Offer an analytics and management dashboard specifically for Shopify pre-orders

Include cart customization features
Once you've captured a pre-order, you'll see the details in either Shopify's order management system or your app's dashboard.
Using Shopify Pre-Orders to Build Hype
You're almost ready to embark on the journey of Shopify pre-orders to generate more sales and buzz! Before you begin, here are some helpful tips:
When it comes to pre-orders, shoppers are considering items that aren't available yet. That's why you'll need to make your products more irresistible than ever, which means top-notch imagery and descriptions. Don't be afraid to photograph prototypes or factory samples to get the ball rolling.

Use discounts or early bird deals to give people a reason to order. It'll add a sense of urgency.

Hype is all about word-of-mouth marketing. Offer incentives for shoppers who promote your Shopify pre-orders to friends (via customized referral links). You can even amp up that sense of exclusivity by creating tiered waiting lists.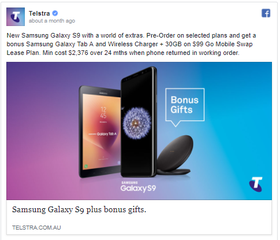 Social advertising is huge! Whether you've had the most luck with Facebook, Instagram, or TikTok, it's time to double down on your efforts. Experiment with lookalike audiences, unique ad creatives, and targeting past customers.
Retarget, retarget, retarget .It's the key to capturing the attention of people who have already shown an interest in your brand.

Customers who have been burned by crowdfunding campaigns that never came into fruition (or worse, revealed themselves to be scams) may hesitate to pre-order. Include money-back guarantees and social proof in your ads to alleviate some of their worries.

Leverage influencers — people love the opportunity to get their hands on a new product before everyone else. Influencer marketing is a great way to drive traffic and tap into relevant communities.
You're all set to take the pre-order world by storm — but don't forget to explore the AdRoll integration for Shopify. Happy pre-ordering!
Last updated on October 25th, 2021.