The Influencer Marketing Guide for Shopify Plus Merchants
Topics Covered:
Researchers asked 2,000 kids in the U.S. and U.K., "What do you want to be when you grow up? An astronaut? A teacher? An athlete?" Their answers stunned the country: Most of them want to be influencers. 
Whether you're an avid follower of the Kardashian family or the D'Amelio tribe, or on the flip side, find our shared fascination with these people absurd, you can't deny the power of influencers — they've shaped our popular culture, how we consume content, and even what we buy. (One study found that more than 38% of shoppers read influencer reviews before making a purchase!)
But as the influencer title becomes more ambiguous — nowadays, anyone with a thousand followers can claim the title — navigating the world of influencer marketing can be tricky. 
We're here to help: Here's everything you need to know about finding, choosing, and evaluating influencers to help your Shopify Plus brand reach new eyeballs. 
Finding and Choosing the Right Influencers
Gone are the days where influencers are the celebrities who grace magazine covers and commercials. Today's version is pretty much anyone who can sway their following. Sure, traditional celebrities can double as influencers. But now, there are also thousands of internet content creators who claim major influence over their audiences, even though they've never appeared on the big screen.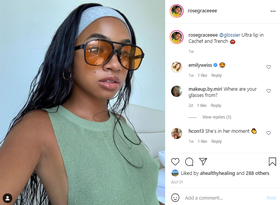 There are a few different ways for you to begin finding influencers in your niche: 
So, should you automatically select an influencer simply because they have the largest following? In reality, it's not as important as you may think. In fact, one study found that micro-influencers with 1,000 to 10,000 followers see the highest engagement on social media. Use this quick checklist to develop your shortlist of influencers.
How to Use Influencers
Once you've identified a list of potential influencers to work with, it's time to reach out. Here are some collaboration ideas to get you started:
For more ideas on influencer content creation, check out this post. After reaching out with a proposal for collaboration, you'll then want to hash out the details regarding: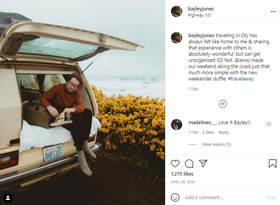 Pro tip: It's important that your influencer posts don't break Federal Trade Commission (FTC) guidelines! When you're paying influencers to endorse your products (whether monetarily or with free products), they'll need to be transparent about it. The last thing you want is to break the trust and goodwill with their followers.
Measuring the Effectiveness of Your Influencer Campaign
Ultimately, you'll want your influencer campaign to yield concrete results, such as more traffic to your site and more sales. As they say, likes don't pay the bills. 
To measure the return on investment (ROI) of any influencer campaign, you'll want to:
Need help with getting started on your influencer campaign or seeing how it all comes together? Check out these Shopify Plus Certified App Partners. 
Get Influencing! 
When done right, influencer marketing can equal a goldmine of new customers. But that can only happen when everything else in your Shopify Plus marketing ecosystem runs as smoothly as possible. Here's where the AdRoll integration for Shopify and Shopify Plus comes in — get in touch with one of our specialists to learn  how our AI-powered solutions can take your marketing efforts to new heights.
Last updated on December 8th, 2021.