Singles' Day: Why Should It Be in Your E-Commerce Plans?
Topics Covered:
In 2013 I was working as a merchandiser at a major global retailer. I remember sitting at my desk, analyzing the weekly performance of my category (hey, men's sweaters!) for the second week of November and seeing a crazy sales spike in China. This was a Black-Friday-level of increase. Did we have a special promotion I missed?! It was at that moment that I realized the power of Singles' Day.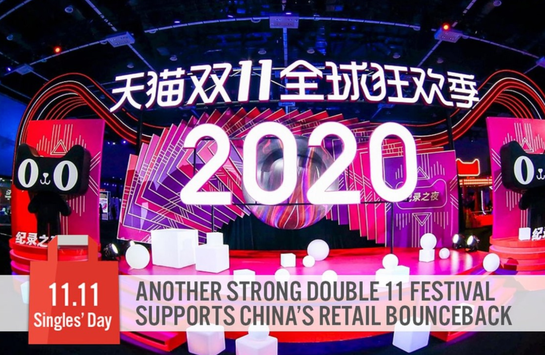 What Is Singles' Day?
Singles' Day was started as an unofficial celebration of a person's singledom, founded in the 1990s by Chinese university students. The date selected was 11/11, with all the 1's to symbolize the uncoupled as bare branches.
Today, the holiday has transformed into a massive one-day shopping event, with the Chinese e-commerce platform Alibaba leading the way. In 2009, the retailer realized Singles' Day could be an opportunity to profit from single consumers by providing an occasion to shop for themselves. 
While Singles' Day may have started as a purely promotional event, it has now become an entertainment experience in its own right. Celebrities make appearances as headliners and promote exclusive products. Last year, Taylor Swift performed in Shanghai at the company's Countdown Gala.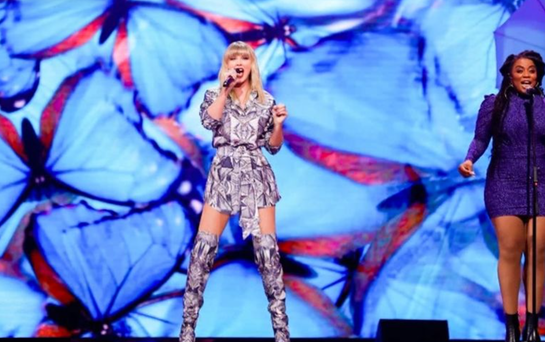 2020 Singles' Day in China
Alibaba said that the annual sales frenzy broke records again, raking in 498.2 billion yuan (roughly $75 billion). The total includes an earlier three-day period that was added to boost post-pandemic sales. Compared to the same timeframe as last year, this year's haul represents an increase of 26%. For context, that is more than Black Friday, Cyber Monday, and Prime Day in 2019 combined! 
This year saw more influence from American brands. Brands with a strong footprint among Chinese consumers like Nike, Kiehl's, and Apple all offered promotions. Overall, Alibaba stated that more than 250,000 brands participated in this year's sales events.
Shipping Implications
As we have seen in the U.S., these major promotional events add strain to the delivery systems. Singles' Day in China will see ~3 billion packages delivered across China between November 11-16. That is double the typical daily volume. While we don't expect that package volume in the U.S., it signals the importance of shopping early this holiday season to guarantee on-time delivery.
Singles' Day in the U.S.
This year feels like the first time Singles' Day has really pervaded the U.S. retail scene. My inbox definitely looked a little busier and targeted than usual! 
Some discounts explicitly focused on Singles' Day with plays on the number 11, with a true one-day-only feel. Others just used the opportunity to offer promotions in the big shopping holiday season. Some of the highlights of e-commerce Singles' Day sales this year included:
Brooklinen — 15% off sitewide
Net-a-porter — 22% off 
Farmacy — $25 off orders $75+ 
Foria — $11 off any purchase
Naadam — 30% off any cashmere purchase
Versed — 15% off sitewide
What It Means for E-Commerce in the U.S.
While this year is unique with the pandemic accelerating the holiday shopping window, Singles' Day falls perfectly in the promotional-heavy holiday season. Based on the growth of brands leveraging Singles' Day messaging this year, I think this trend is here to stay. It offers a "treat yourself" opportunity before the urgency to shop for others kicks in. Mark your promotional calendar for next year to include Singles' Day!
As e-commerce continues to develop in the U.S., live streaming might just be the next big commerce experience trend. Coresight Research estimates live streaming in China will bring about $125 billion in sales this year, up from $63 billion in 2019. The tremendous growth has been driven by Chinese consumers turning to their smartphones to shop during pandemic lockdowns. In contrast, the U.S. market for live streaming is valued at only about $5 billion.
For live streaming to be impactful, there needs to be the underlying technology to support instantaneous transactions and a large enough audience. Hence major tech players like Instagram, YouTube, and TikTokare are adding new features to allow customers to buy products from videos more easily. While Amazon is an obvious choice to play in this space, it lacks the social platform and engagement with influencers needed for content. This is a space to watch as newer entrants like Popshop Live and Ntwrk come onto the scene, and there is no clear winner yet.
Now, time to get on your holiday shopping! Don't forget to check out our Shop Small List to support some incredible small businesses we work with. 
[amp-cta id="6966"]
Last updated on January 30th, 2023.