Seasonal Marketing Goals: December 2020
Topics Covered:
Now exhale, and keep on growing.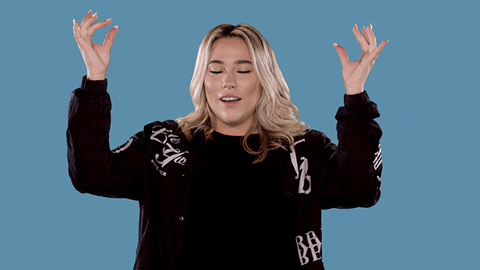 BFCM 2020 has come and gone and with a little over three weeks until Christmas, another big wave of holiday shopping has just started rolling. Now is the time to take a deep breath and keep on keeping on. 
There is no denying that this year has brought tremendous changes and challenges, yet human beings are resilient — which is why it's not surprising that Black Friday hit a new record this year with consumers spending $9 billion — a 21.6% increase from 2019. Also not-so-surprisingly in the face of a pandemic, this year's growth is attributed to consumers shifting from in-person to online shopping. After all, it's so much easier to go from website to website, than it is from store to store.   
While people are skipping visiting brick and mortar stores and traveling to be with family, they are indeed carrying on with their holiday shopping practices. Furthermore, consumers continue to want to buy unique and thoughtful gifts from small brands for both themselves and loved ones — positioning many direct-to-consumer e-commerce businesses to thrive through the end of this year and beyond. 
Now, let's dive into the top three seasonal marketing goals to focus on throughout December 2020. 🎄
Goal 1: Reach Christmas Shoppers Now and Later
Many holiday shoppers are just beginning and it's not too late to reach them, though these high-expectation customers do come with a lot of demands. From shipping times to returns and exchanges along with increased load placed on couriers — brands' abilities to deliver world-class customer experiences is being pushed to a new bar. 
But don't let the "what ifs?" stop you from growing. Instead, be honest and have a little fun getting creative. The key to success this month lies in managing your customers' expectations, being highly responsive and communicative, controlling the pieces of the shipping and delivery process that you can, and coming up with creative ways for customers to buy that will avoid logistical snafus. Some ideas might look like:
Running a special promo for shoppers who are open to receiving their order after Christmas. Since people aren't gathering this year and more are buying gifts for themselves, some may have flexibility and are likely to jive with a different shipping schedule. 
Offering a "buy now redeem later" gift option e.g. gift digital cards. 
Adding an in-stock filter to your e-commerce store, displaying the date when popular items will be back in stock, and displaying when items will ship before customers purchase builds trust and empowers them to make informed choices. 
Getting all-hands-on-deck to support managing customer communications across every single channel in which they can contact you directly. Don't leave anyone behind. 
Shoppers will come back all through to the end of this year and well into January when they have a stellar experience with your brand. Focus on relationship development and keeping the connections positive. 
Now is the perfect time to start thinking about evergreen "set it and forget it" brand awareness campaigns. Typically, CPM costs decrease starting the third week of December. When other brands dial their marketing down, strategically turn yours up. 
Goal 2: Cultivate Long-Term Customer Relationships  
As always, and this year especially, your brand is making your customers' holiday experience special. For most people, there has not been a lot to celebrate this year, and so the holidays are extra important.
When your customers buy your products they've put a ton of work into that choice to allocate their personal (and limited) resources towards making your brand a part of their lives. Don't take that for granted. Express your gratitude with an appreciative attitude, and nurture the heck out of those relationships.
Remember to reply to DMs. Share your customer's IG post in your stories with a big "THANK YOU" gif. Write a hand-written appreciation note to go in the package. Say thank you and mean it. Ask for feedback. Genuinely connect and your brand will, in fact, grow.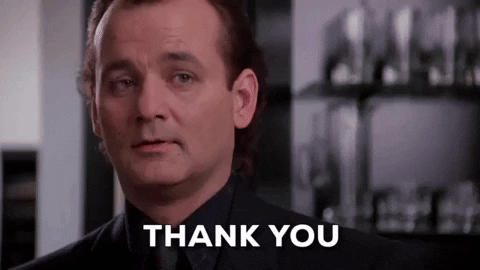 Goal 3: Cozy Up to Your 2020 Marketing Performance Data
2020 has been a terrible year. The pandemic hit us hard, and it's still here. One silver lining when it comes to managing our jobs is that as of right now, the start of 2021 is looking pretty similar to what we've been experiencing. Which is why your performance data from this year (particularly from March 2020 up until now) is your new and very best friend. 
Take time this month to dig into which channels are engaging your ideal customers and unpack why to guide your 2021 marketing mix. Evaluate your customers' journey across lifecycle stages to start figuring out 2021 optimization plans. Get nitty-gritty with your attribution model and assess if it needs a revamp. All in all, it's a good idea to look back to move forward. 
You've Got This 🤗
Why wait until December 31st to acknowledge a job well-done? If there's anything that this year has taught us, it's that we absolutely need to celebrate the little things along the way and recognize that we can keep figuring it out. As always, we've got your back! Drop us a note @adroll on Instagram if you need anything, or just to say hi. 
Last updated on December 21st, 2022.