Marketing in the Middle of an Election
Topics Covered:
A recent report predicts that almost $10 billion will be spent in political advertising this year. That's $3.6 million more than the most recent election year in 2016. No matter which channel you're on, you can expect a huge increase in political content in the coming months leading up to the November 3rd vote. 
It's not all bad news, though. Our team dug into the data and found that the election year actually had no discernable impact on either CPMs or CTRs. There is, however, still the concern of standing out, adjusting messaging, and continuing to engage otherwise distracted customers.  For brands who place their customers at the center of their marketing, who work to create engaging interactions all along their customers' lifecycle with them, and who effectively measure their efforts, there is plenty of revenue to be made. 
In times of uncertainty or when I'm generally in need of inspiration, I turn to my favorite role models. In this instance, I chose my favorite politician, Leslie Knope, from the hit TV show, Parks and Recreation. Together, we're bringing you four best practices for marketing during an election year. In classic Leslie Knope form, they're in the form of pithy one-liners. And in classic AdRoll form, they're backed by data and insights from our team and experts in the field. 
So, let's get started!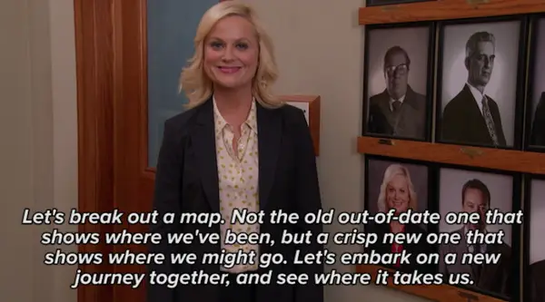 Turn Your Data Into Action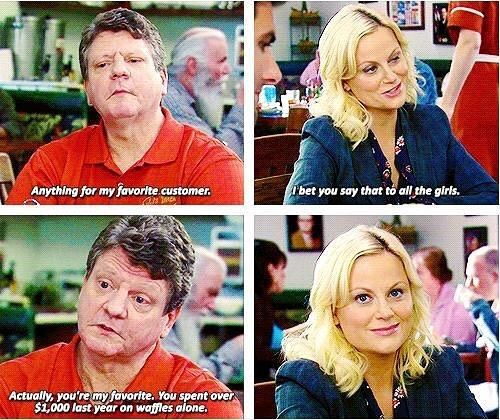 The first thing you need to be successful in an election year (or anytime, really) is a close connection to your data. You need to understand your customer, what's resonating, which channels are performing, and which ones are not. The key here is to have enough depth that you get the full picture without getting lost in the details, which can slow you down. Tools that help you see and compare your cross-channel marketing mix, your entire customer lifecycle and give you insights and optimizations to keep you looking forward will be critical to keep you moving quickly and adapting to any unexpected trends. 
The second part of a successful marketing analytics strategy is the ability to take action based on what you learn when looking at your data. You might find that a specific segment of your customer base is more loyal or that certain channels are less affected by election year trends than others. Whatever you find, quickly putting that data to work for you is the critical next step.
Diversify Your Mix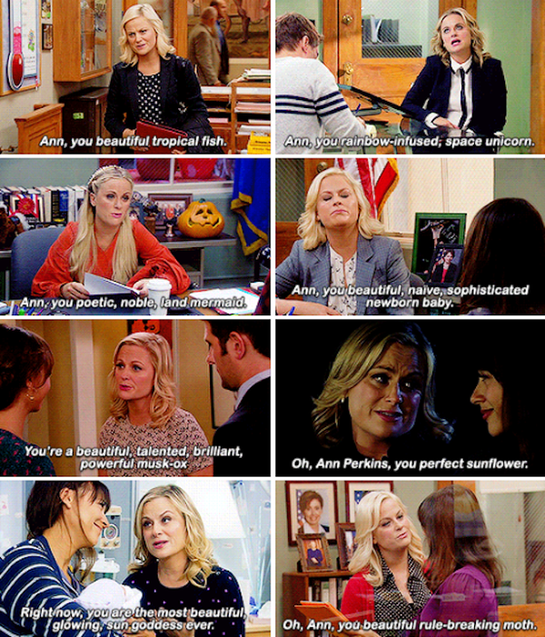 Leslie's compliments for Ann are wide-ranging and boundless. Apply that same spirit to your marketing channels and you'll be well-placed to succeed even if channels like Facebook or news sites are occupied by the latest political news.
By no means am I suggesting that you should diversify your mix just for the sake of diversity, but you should intentionally explore other channels where your customers are active. For instance, now would be a good time to double-down on your email strategy in order to create relevant content that resonates with your customers. Similarly, you could explore adding videos to your mix in order to stand out and communicate your message more clearly. 
Relevance Leads to Relationships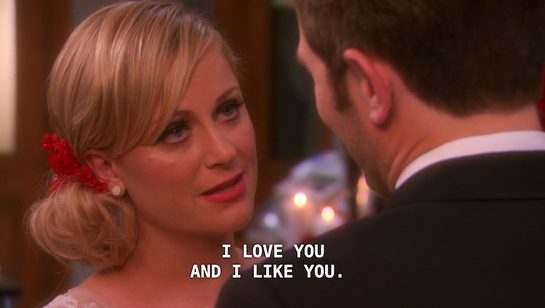 I don't think I'm alone in saying that Leslie and Ben are one of the best TV couples of all time. They know each other better than anyone and they use that knowledge to create special, memorable moments. Remember the time Leslie got Ben a Game of Thrones chair? Or the time Ben arranged a meeting with the now-Presidential candidate, Joe Biden? 
You can put that same starry-eyed look in your customers' eyes by using your customer knowledge (refer back to the first point for tips) to create experiences that feel like they're meant just for that individual. Not only will this help you stand out above the crowd, but it will also help you create long-lasting relationships that prove to be mutually beneficial long after the election is over. 
Stick to Your Strengths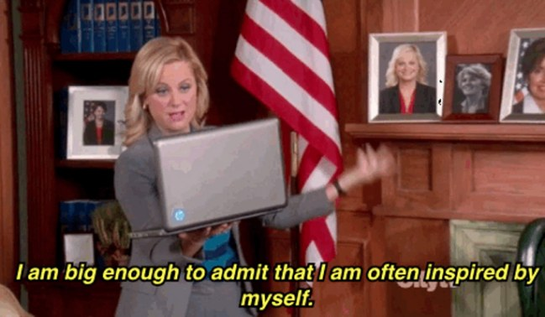 We all have strengths. Some brands feel tempted to play into the election by making statements, elevating a candidate or issue, or generally participating in the election conversation. If activism and cause-based marketing is already part of your brand, by all means, continue! If it's not, however, don't feel the need to participate in any narratives that don't fit your brand. 
Now is not the time to change your message to be relevant to the election. In fact, now is the time to focus on articulating exactly what customers should know and love about your brand. This might include videos with happy customers, creating content that is of value to your audience, or ad messaging that highlights a unique selling point of your products. No matter what you do, take notes from Leslie Knope on how to stay true to your brand. 
Everything Is Going to Be OK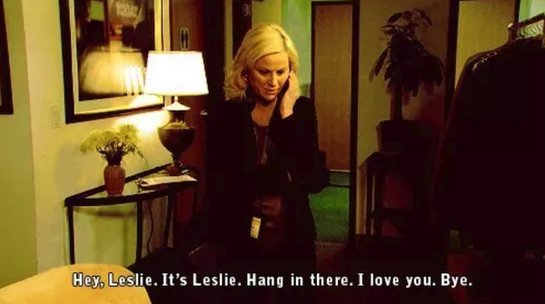 As I mentioned at the beginning, we took a look at data from the 2016 election and found that CPM and CTR trends showed the same level of increase that they usually do during Q4, meaning that the election had no real impact on advertising costs. With the overall increase in advertising money being spent this year as compared to 2016, we obviously can't guarantee the same results, but it's a promising sign that marketers have nothing to fear with either their spending or revenue. 

The bottom line is that marketers who follow the simple guidelines above will be just fine. If you need a little extra motivation, or maybe an extra dose of positivity, you can always find Parks and Recreation on Netflix. Pro tip: it pairs well with waffles topped with whipped cream! 😋
Last updated on September 16th, 2022.