INCA Organics: Building Brand Trust With Sustainability and Product Transparency
Topics Covered:
Now more than ever, consumers require brands to care more about the impact of their business on the environment and society. Anca Anderson, Founder of INCA Organics — an Australian-based ecommerce shop that offers certified organic whey protein and plant-based superfood powders — is excited about this shift to sustainability.  
"A good product is no longer enough – consumers demand more," says Anca. "They demand transparency. They want to know where their food comes from and its impact on the environment and society." 
We chat with Anca about the beginnings of INCA Organics, the tactics they're using to make waves in the active wellness space, and how businesses can take steps to reduce their environmental footprint in their respective industries.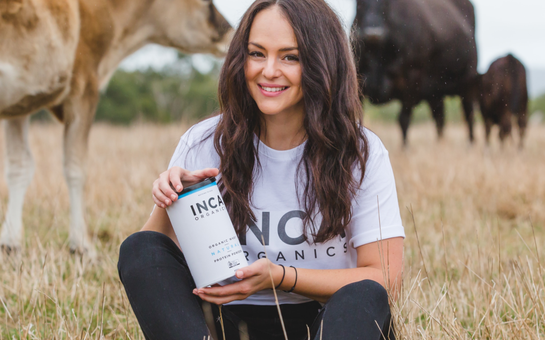 The Rise of Sustainability and Product Transparency  
"I grew up in Germany and moved to Australia twelve years ago as part of a scholarship to study business marketing," says Anca. "After graduating, I worked for several large health and beauty companies such as L'Oreal across sales, category management, and marketing. And this cross-functional experience was important and enabled me to establish INCA Organics in 2018."
At the time, the supplements market was already crowded; however, Anca noticed a gap in the protein powder space when it came to "fully traceable" products with minimal ingredients.  
"Our products are different from many other brands that use a long list of ingredients, fillers, artificial additives, added flavors, and other unnecessary things," explains Anca. "We take a minimalistic approach to nutrition and deliver a premium product that's organic, clean, and wholesome."
Since INCA Organic transitioned to ecommerce, they've been steadily growing, with big plans to expand in new markets and develop innovative functional products.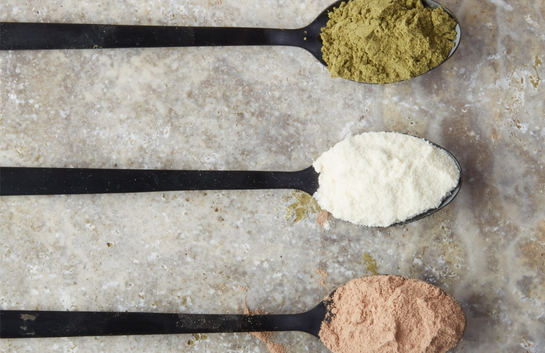 Standing Out in a Crowded Market 
The global protein supplements market size was valued at USD 18.91 billion in 2020 and is expected to continue to grow exponentially, thanks to the increasing health consciousness and a rising number of fitness centers worldwide. 
Through the saturated market, INCA Organics distinguishes themselves in several ways: 
Meticulously sourced organic ingredients 
"Sustainability and transparency are key factors we took into consideration when developing our product range," says Anca. "This includes ethically sourcing our certified organic ingredients with consideration to the health, social and environmental aspects of their production."
As an example, Anca cites the thorough thought process that goes into INCA Organic's whey production: "We use milk sourced from organic farms in New Zealand. We chose New Zealand because they have an on-farm carbon footprint of approximately a third of the global average. The cows there also graze on pasture 365 days a year, which is unique as many countries cannot achieve this due to climate."
Transparency with ingredients and product formulations 
"Our motto is nothing to hide everything to show off, and this is reflected on the front and back of our packaging," says Anca. "We disclose not only our full ingredient lists but also our product formulations so that our customer knows exactly what they're putting into their body and where the ingredients came from. In addition, all of our ingredients have a full audit trail, and our products are third-party audited to back our claims. We believe taking this approach gives our customers confidence in the brand and helps them develop trust over time."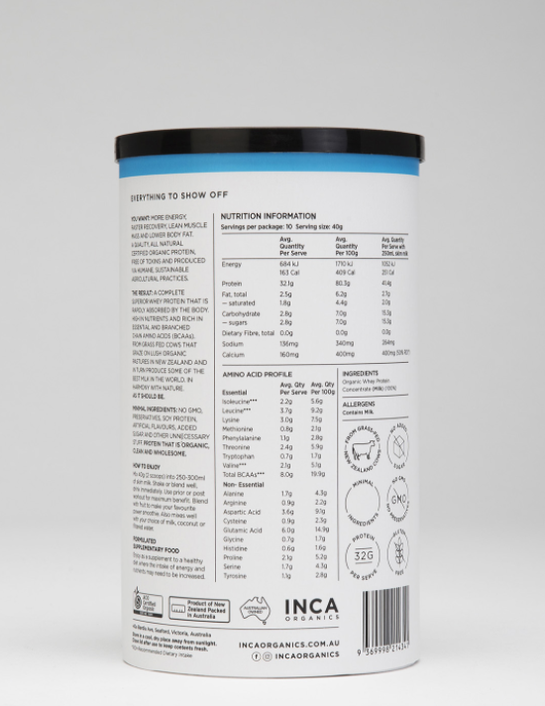 Pro tip: Give your customers a peek into your brand's inner workings with behind-the-scenes videos. Ingredients aren't the only thing that should be transparent. Behind-the-scene videos are excellent at educating the audience on the depth of work involved, allowing for a deeper understanding and appreciation of your products.
Going above and beyond to make the business more sustainable
"Customers nowadays demand more than impressive ingredient lists," says Anca. "Sustainability is always front of mind for us, so this isn't an issue. We choose packaging and shipping materials that are eco-friendly, recyclable, and biodegradable wherever possible. We're using a delivery provider that has a 100% carbon neutral delivery service. Our tubs are made from >60% recycled material and are produced here in Australia. We're continually looking for ways to make a better choice and positive difference."
Pro tip: Take steps to be more environmentally sustainable. From sourcing goods and services from local suppliers to recycling electronics and reducing the number of single-use products (such as single-cup coffee makers), there are many ways to reduce your brand's ecological footprint. 
Giving back to the community 
"Support for social initiatives is something we intend to build on as we grow our brand, as this is a key pillar for any emerging brand today. We've partnered with local sporting clubs, such as triathlons and gyms, to help us give back to our neighbors."
 Pro tip: Support the community by offering your business services. For example, INCA Organics provides affordable nutrition programs for their community's disadvantaged groups.  
Using a subscription model for a more seamless shopping experience
"The INCA Organics protein powders are products that consumers incorporate into their regular diets. As such, we offer a subscription option via our ecommerce site, and the customer has the flexibility to have their products replenished monthly, bi-monthly, or quarterly. In addition, since customers like to be in control, we provide them with options to pause, vary the regularity or cancel their subscription at any time." 
The benefits of a subscription plan have been immediate. Not only has there been a substantial increase in revenue, but the subscription model has also allowed them to have a level of predictability around the lifetime value of a customer, which helps the team better plan and budget for their marketing initiatives.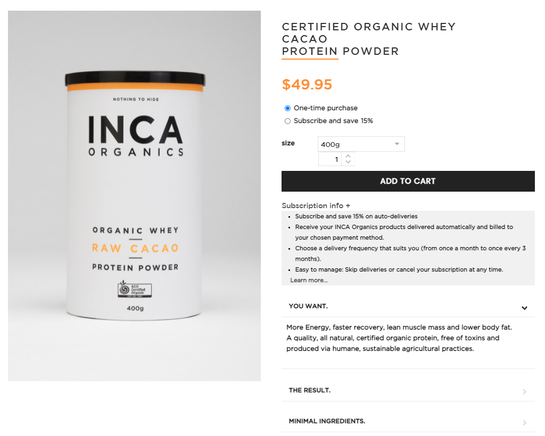 Pro tip: Add a subscription-only discount to encourage brand loyalty. A significant benefit to consumers is the savings subscriptions can offer. Businesses will often sell subscriptions at a discounted price, making it cheaper to buy products via subscription than in the store. 
Stick to Your Principles 
No matter what space your business operates in, Anca has the following advice for all up-and-coming ecommerce brands: 
"Stick to your principles — don't compromise your brand for short-term gain. We identified a gap in the market that existed because it was deemed unprofitable for large FMCG companies. It's easy to cut corners on things like quality ingredients or packaging, but I believe companies should take a long-term view and build a business that consumers can trust and relate to. Build a community, listen to your customers, and use your database and digital channels to achieve this. Use platforms like AdRoll to complement your digital marketing strategy and to reach the right demographic. But most importantly, do the right thing by your consumers, and you'll be rewarded." 
Last updated on September 16th, 2022.