COVID Taglines and Logos: How Brands Are Revamping
Topics Covered:
Companies all over the world are doing their part to help out during the coronavirus outbreak. In addition to offering resources and contributing to important causes, brands are also altering their imagery and messaging to help promote safety and unity (in spirit). 
Below, we take a look at how well-established companies such as McDonald's, Chiquita Banana, and Coca-Cola are encouraging social distancing through their logos and taglines. 
McDonald's 
McDonald's was one of the first brands to respond to the crisis through their social media accounts. McDonald's Brazil posted an image of their famous logo on their Facebook page but with a surprise twist: the famous golden arches were pulled apart.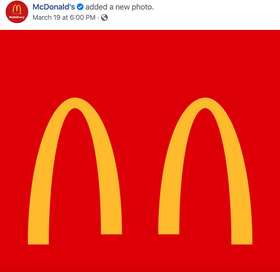 The message behind the separated arches was clear: McDonald's Brazil wanted to encourage social distancing. The post also came with the following caption (translated from Portuguese): "Separated for a moment so that we can always be together."
In a different attempt, McDonald's India shared a GIF that acknowledged the current climate by promoting its McDelivery option. It was accompanied by the following caption (that won fans' hearts): "There's no distancing from your favorite food! It's why we've taken every measure to ensure that your favorite food reaches you in a safe and contactless manner." 
Burger King
Burger King UK announced that it's temporarily shuttering its stores with an altered physical store logo. Their social media caption? "We'll be back, but for now…"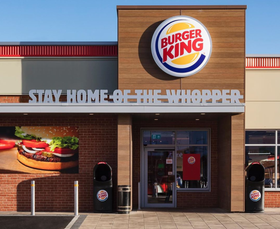 Chiquita
In the current climate, even the "First Lady" of fruits works from home! Chiquita Brands International company posted a version of its famous blue label logo without Miss Chiquita saying, "I'm already home. Please do the same and protect yourself."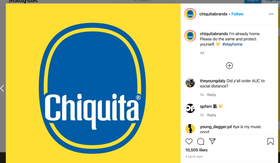 Coca Cola
Coca Cola has created a lot of posts around social distancing on social media. Using the classic Coca Cola bottle, the brand wanted to thank all of the hard-working professionals as well as remind everyone to stay home.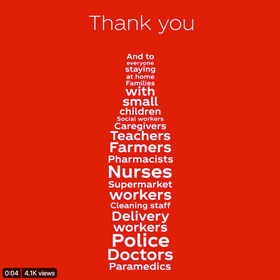 Coca Cola also went the extra mile with their offline advertising. They recently ran a billboard ad on Times Square that featured its brand name — typically written in tightly connected Spencerian script — with extended spaces between letters. The logo is accompanied by the message, "Staying apart is the best way to stay connected."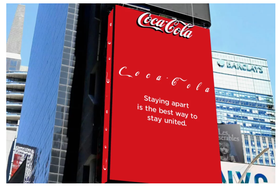 For Inspiration
Jure Tovrljan, a Slovenia-based creative director, has used his graphic design skills to revamp famous brands' logos to make them more relevant for the coronavirus era. The Starbucks logo now features a mermaid wearing a protective mask; Nike's slogan has become "Don't Do It;" the colorful Olympics rings are pulled apart to promote social distancing, and LinkedIn has transformed into, "LinkedOut."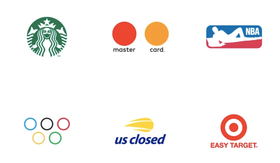 On the sharing site Dribbble, Tovrljan explained, "Just an idea of how logos should look like in these difficult times. Hang in there, guys. Stay home."
What Does That Mean for Other Brands?
These brands don't just have memorable products and marketing — they're also memorable because they try to bring attention to important causes (in this case, social distancing). To achieve the same level of brand recall, check out these 8 strategies:
Last updated on April 14th, 2022.