How 4 Powerhouse Brands Mastered Social Media — and You Can, Too
Topics Covered:
Given the ever-growing number of social platforms, tactics, and creative possibilities, mapping out the best social media marketing plan for your brand can be an overwhelming task. In fact, 47% of marketers say that developing a sound social media strategy is their biggest challenge. (The struggle is real.)
Luckily, there are plenty of companies that have mastered the art of social media in unique ways. Here are four brands to gain inspiration from — which in turn will help kickstart your social media efforts. 
Glossier
Since its launch in 2014, Glossier raised $86 million in venture capital funding, attracted 2.8 million (and counting) Instagram followers, and completely disrupted the beauty industry.
Their millennial pink Instagram feed — with memes, retweeted selfies from customers, and product tutorials — feels relatable, friendly, and culturally relevant. Glossier understands that the relationship between a brand and its customers on social media is a two-way street, much like friendships in real life. Instead of simply broadcasting branded content, Glossier actively engages with followers by offering compliments, reposting content, and answering product questions. 
The company takes the community approach to the next level by shirking celebrity influencers and instead turning some of their most dedicated followers into brand ambassadors. For example, when launching a new line-up of serum, Glossier gifted products to 500 of its customers who frequently engaged with the brand on social media — these happy beauty enthusiasts then posted about the products on their accounts. It was a remarkable win for everyone involved.
Clearly the company's strategy works: According to CEO Emily Weiss, almost 80% of customers are now referred to Glossier by a friend.
The Takeaway: Proactively build camaraderie with your followers to slowly grow a community. Nurture that loyalty by celebrating your biggest fans. (Pro tip: Showering them with freebies and discounts will earn you bonus points.)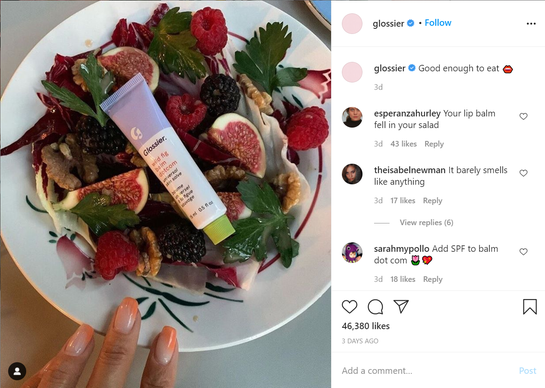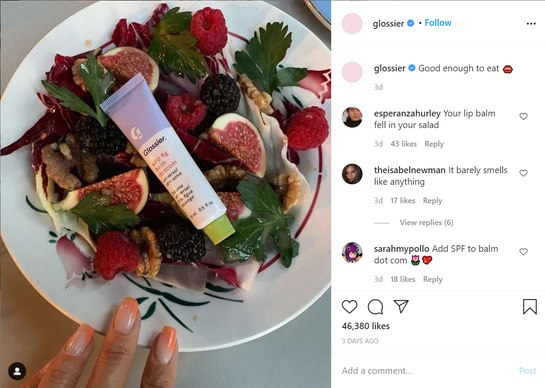 From: Glossier Instagram
Denny's
We all love humor on social media — a study found that almost all content that goes viral is funny. But writing jokes is hard work, especially ones that are on-brand, natural, and culturally relevant. Unfortunately, many companies have found their attempts at humor flopping, or worse, mocked on Reddit.
Denny's, on the other hand, has established itself as a fan-favorite for entertaining social media content, raking in close to half a million followers on Twitter. With a side of outlandishness, their witty use of memes and colloquial language show a complete embrace of offbeat social media. You'll see no traces of careful corporate communication, but tweets like "Pancake! at the Disco". That's it. That's the entire tweet.
They also do a great job of newsjacking by turning the latest pop culture trends or breaking news into timely breakfast-related content. As a result, Denny's stays socially relevant and injects itself into ongoing conversations. 
The Takeaway: Denny's use of humor is successful because it feels organic and on-brand. Comedy may not be right for every company, and the last thing you want is to force it — trust us, your followers can tell. Ultimately, when it comes to becoming a relevant brand on social media, the key is to have personality and oomph. Experiment to see what feels natural, and remember: Don't take yourself too seriously. Most people on the internet just want to see some good, lighthearted fun.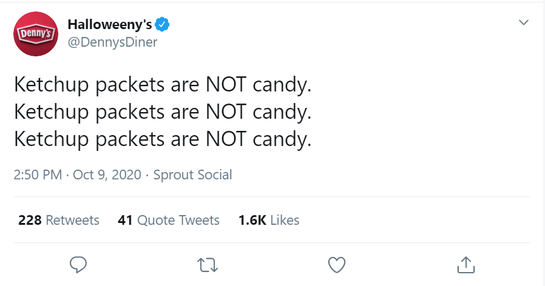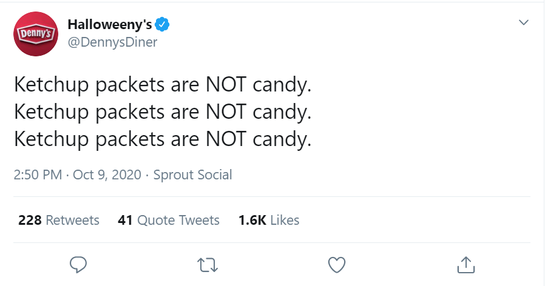 From: Denny's Twitter
GoPro
When your product revolves around taking great images and videos, showcasing that is the way to go. GoPro is, unsurprisingly, one of the leaders in user-generated content (UGC), with over 17 million followers on Instagram. The goal of UGC is to repurpose content created by your customers and show how your products fit into real life, rather than through staged photoshoots. UGC works because it's authentic, trustworthy, and a visual form of "word-of-mouth" marketing. 
GoPro's UGC is emotional, impactful, and thrilling to scroll through — their content ranges from first-person POVs of extreme sports to drone shots of beautiful nature spots. Followers of their social media accounts are taken on a crazy journey of real-world experiences. Consider it storytelling at its best. Even better, by featuring aspirational and inspirational content created by customers, GoPro encourages followers to go on adventures with their products. Think of it as a savvy form of FOMO marketing.
The best part of UGC is as a social media marketer, you no longer need to worry about content creation. Instead, your task is to incentivize more customers to contribute, then curate what you receive. GoPro has some creative incentivization programs to collect content, including the Million Dollar Challenge. The company offers an equal share of $1 million to every user whose submitted clip is included in the brand's end-of-year highlight reel. It's epic, to say the least.
The Takeaway: Make it easy for your customers to share photos or videos about your product, whether through a dedicated hashtag or a marketing campaign. Then, incentivize them to do it. Pro tip: It's not enough to just repost a customer's review video. Instead, tell a story with the content you receive to create an emotional tug.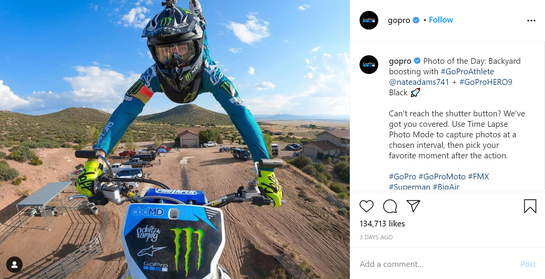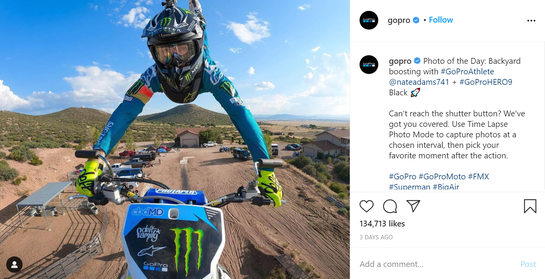 From: GoPro Instagram
Boohoo
If you follow fashion influencers on Instagram, you've probably come across a #sponsored #Boohoo post. For years, this fast-fashion brand's strategy has cultivated relationships with influencers, from big-name celebrities like the Kardashian sisters and Paris Hilton, to micro-influencers with thousands of followers. In 2018, the company reportedly spent over a hundred million dollars on its influencers, also referred to as #BoohooBabes. 
About 49% of shoppers depend on influencer recommendations to guide their purchases — endorsements can go a long way when brands piggyback on the trust of influencers. By leveraging attractive influencers who flaunt their aspirational lifestyles, Boohoo injects itself into the social media communities where their target audience resides. These young women want to buy what their favorite celebrity or influencer is wearing and will post about their new purchases online. It's a win-win for Boohoo. 
The Takeaway: Through its influencer program, Boohoo has created an expansive word-of-mouth marketing network. To create your influencer program, consider who your customers are, who they follow, and who they trust. Then, partner with the people you identify, form a mutually beneficial relationship, and reap the rewards of influencer marketing.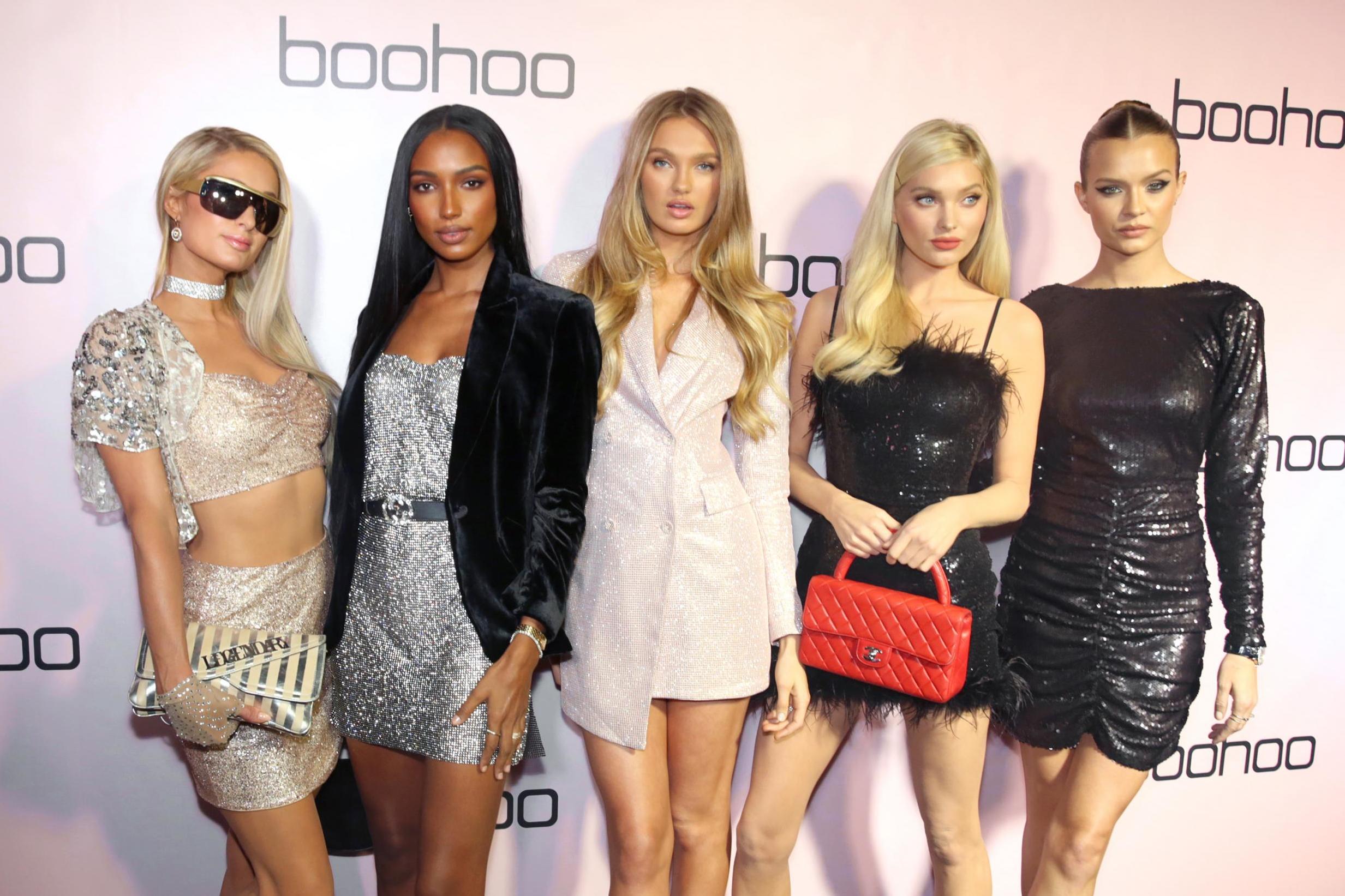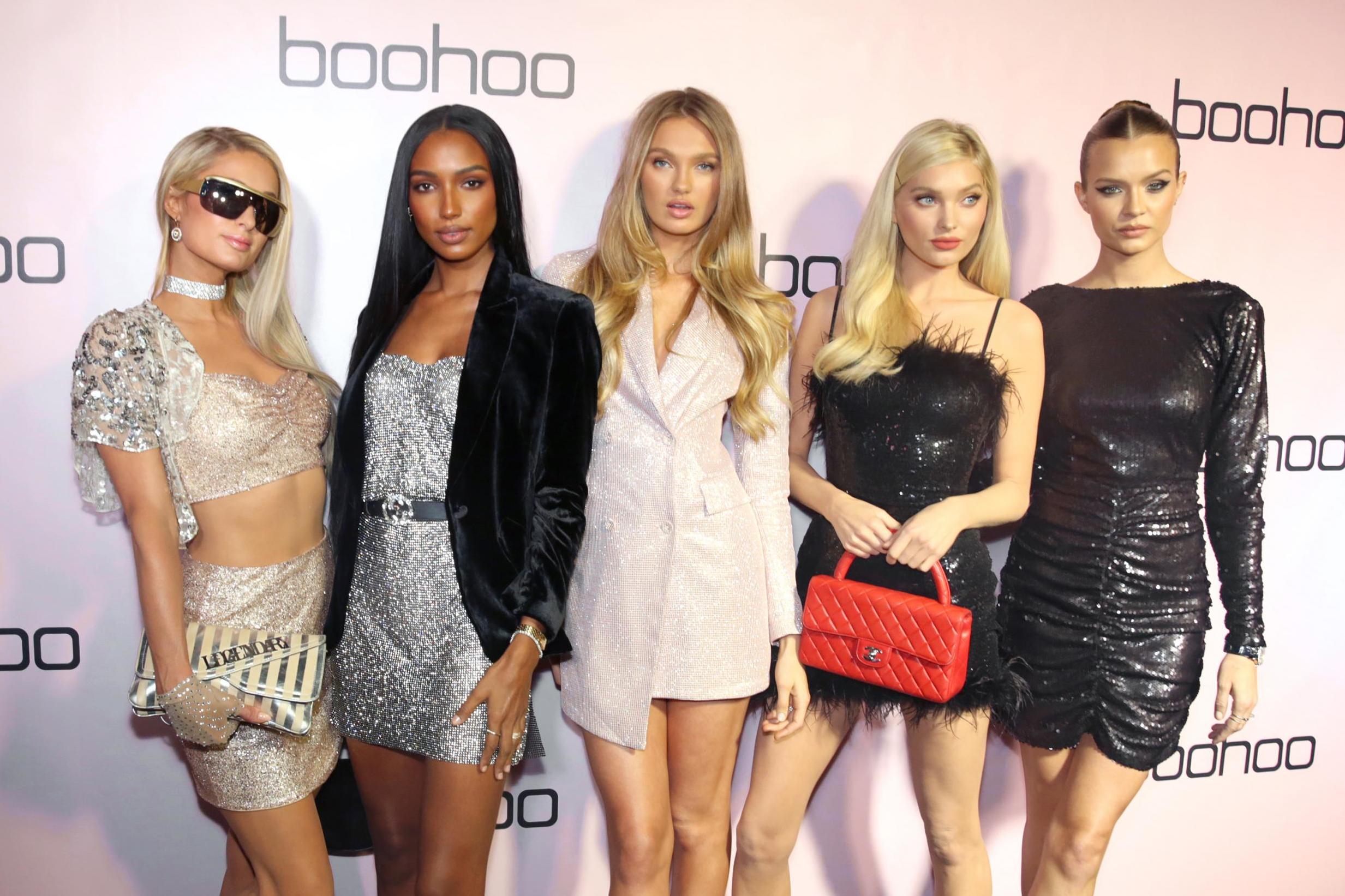 From: Evening Standard
Last updated on September 16th, 2022.