Goodbye, Sweatpants! 6 Strategies to Maximize the Back-to-Work Apparel Boom
Topics Covered:
Finally ditched your sweatpants? You're not the only one. With more Americans venturing out from their homes to work, travel, and hang out, the fashion industry is eyeing a major uptick in sales this fall. So, how can retail ecommerce brands make the most out of the upcoming back-to-work apparel boom? Here are six must-know strategies to capture attention and maximize sales. 
What's Happening to Our Closets?
For the typical American, business casual and formal attire were replaced with leisurewear during the pandemic. That dealt a major blow to most fashion retailers — the stats were so dire that in December 2020, McKinsey predicted that the entire apparel industry would see profits decline year-over-year by 93%.
But with vaccinations on the rise and life slowly returning to normal, that's all set to change. Shoppers are flocking to both digital and physical apparel storefronts, splurging on both fresh summer outfits and traditional office attire. In fact, a research report from Bank of America found that the two-year sales growth rate at clothing stores has recently increased 13 percentage points.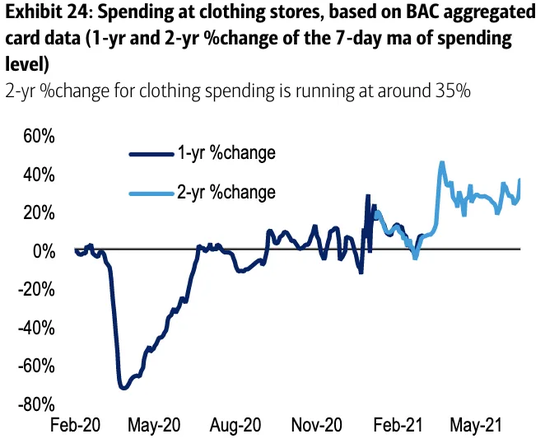 While more business is always welcome, some fashion retailers are struggling to keep up with demand, forcing them to display out-of-stock messages on their sites. With the back-to-school retail frenzy in August and September, enthusiasm for new clothes is likely to continue from the summer through the fall. 
How Can Retailers Prepare for the Back-to-Work Apparel Boom?
As with all things in ecommerce, preparedness is key if you want to win. This includes paying extra attention to operations, pricing, and your overall customer experience. 
1. Review your operational processes
More sales bring more responsibility. It's crucial that your operational processes (packaging, shipping, restocking, and returns processing) run as smoothly as possible. No one wants annoyed shoppers wondering where their packages are, especially when your competitors are promoting two-day shipping.   
Plus, you'll want to review your inventory strategy, ensuring you have enough stock of non-seasonal best-sellers for well into the fall and holiday months. 
2. Engage with existing customers early
Start retargeting your existing customers now as they begin browsing for new clothes and accessories. Whether you opt for digital ads, emails, or social media, it's a good idea to keep your brand top of mind. 
If you have a loyalty program, now is also an excellent time to give customers an extra reason to shop — think bonus points, add-on gifts, and other extra rewards.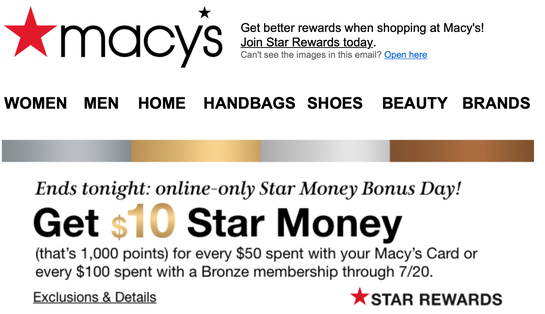 3. Use SEO to attract new shoppers
While optimizing SEO should be a year-round, ongoing process, spend some extra hours boosting your optimization strategy, so new shoppers can easily discover your brand and products when Googling relevant items. 
Need a hand? Get started with this SEO audit checklist. 
4. Launch attractive promotions
We all love a good deal, especially when deciding between competing retailers selling similar products. While you want to offer exciting deals to capture the attention of new customers, you also need to ensure you stay profitable and won't run out of stock. 
Remember: Deals don't just have to occur in the form of a discount. Here are some ideas on alternative promotions that'll still catch a shopper's eye. 
5. Be creative when it comes to marketing
Prices for ad space will likely rise in the face of the back-to-work apparel boom, so it's important to consider other marketing channels — we're talking about new platforms like TikTok, reliable mainstays such as emails, and even old-school tactics like direct mail. 
If you're planning on leveraging email, SMS marketing, or anything that requires first-party data, you're going to need to start building those email address/phone number lists ASAP. Here are a couple of tips to get started. 
6. Make it easy for shoppers to spend
That means building out a multi-channel, multi-device customer experience. If you've always wanted to develop an all-in-one branded app that covers shopping, customer service, and your loyalty program, the time to do it is now. 
And don't forget to optimize your ecommerce site for mobile devices, either. With 54% of all ecommerce sales completed on mobile devices, you could lose out if your page loads too slowly, requires too much scrolling, or isn't user-friendly and intuitive enough.
Goodbye, Sweatpants! Hello, "Real Clothes"!
The back-to-work apparel boom poses a massive opportunity for fashion brands, but it takes a savvy entrepreneur or marketer to make the most out of it. For more tips and tricks on how to capture this upcoming flood of sales, make sure to check out the AdRoll Marketing Resource Library. 
Last updated on September 16th, 2022.