Drumroll Please: Here Are Your Most-Read Blog Posts of 2021
Topics Covered:
This past year was a rollercoaster for anyone in ecommerce and marketing. With the arrival of COVID-19 vaccines, brick-and-mortar shopping and in-person experiences exploded back in popularity — only for virus variants to usher everyone back inside. Meanwhile, supply chain woes plagued retailers' physical and virtual shelves, and labor shortages caused many businesses to frantically blast "We're Hiring!" messages. Don't forget Facebook rebranded itself as Meta, TikTok became more relevant than ever, and dozens of brands hopped on the NFT bandwagon. 
Given these new trends and unprecedented changes, we published almost 300 — no, that's not a typo — ecommerce blogs in 2021, giving marketers clarity on everything from iOS 14 to omnichannel marketing. 
With 2022 around the corner, we're celebrating the best of the best: Check out our top 10 most-read articles of 2021.
Shopify is the go-to ecommerce platform for new and growing brands, thanks to its user-friendly interface, massive selection of apps, and robust functionalities. Though launching a store is easy, attracting visitors takes time and dedication.
Read this ecommerce blog if you're looking for a quick guide to the various marketing channels tactics that will drive traffic to your Shopify store — from social media promotions (original content, paid ads, targeting, lookalike audiences, influencer marketing) to display ads (contextual, native) and beyond.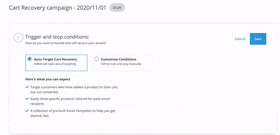 How are your marketing efforts? Are your ad campaigns boosting business? If you can answer these questions confidently, you're moving in the right direction. If not, you need this ecommerce blog on incrementality and measuring impact. 
Though last-touch attribution remains popular, sometimes it helps to dive deeper into marketing channel performance. Enter incrementality, which focuses on pinpointing the exact interactions and touchpoints that move shoppers from passive to active. 
Read this ecommerce blog if you want a new way to measure your marketing effectiveness. 
Abandoned carts are an inevitable part of every ecommerce business — but with social media retargeting, all is not lost. With AdRoll's social media retargeting solutions, you can target specific audiences (for example, deal seekers or return shoppers), A/B test various messaging, time campaigns based on your goals, and adjust your strategy based on performance.
Read this ecommerce blog if you're ready to transform window shoppers into actual buyers. 
Not only does social media encourage window shoppers to return to your site, but it's also a great way to increase brand awareness — if you know how to build the right strategy, that is.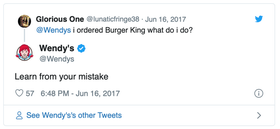 This post guides you through exactly that. From choosing the right platform for your audience to encouraging users to share your content, we've got you covered. 
Read this ecommerce blog if you're struggling to get more than two likes on your social media posts. 
Who would have thought we're about to usher in year three of the pandemic? With the end of COVID-19 nowhere in sight, this blog post on post-pandemic trends is as relevant as ever.  
Read this ecommerce blog if you're in the works of developing a 2022 marketing plan — which should be everyone!
KPIs are a must-have before launching any marketing campaign — but they're also a nightmare if you have no baseline to rely on. It doesn't help that KPIs for brand awareness can feel like a particularly tricky nut to crack. After all, how do you measure whether or not people are familiar with your brand? 
This post guides you through seven daily brand awareness KPIs, including traffic, branded search volume, mentions, and social media engagement, among others. 
Read this ecommerce blog if you've been launching brand awareness campaigns blindly with no clue on whether or not they're working. 
You're in the shower, and suddenly, you think of the most incredible product idea.
Not so fast: Product development is time-consuming and expensive, and launching a random idea is risky business. Instead, what you need is a proof of concept — a document, report, or presentation that validates your product based on competitor research, customer feedback, and projected financials.
Read this ecommerce blog if you want a more strategic, research-driven approach to product development. 
There's a new ecommerce reality, and its name is integrated marketing. Today's shoppers don't simply visit your website and call it a day. Instead, they interact with your brand across dozens of touchpoints and channels. 
Here's where integrated marketing comes in: It's the process of unifying all your marketing and communications, from ads to PR to social media, so shoppers experience a seamless customer journey. 
Read this ecommerce blog if you want to get ahead of your competition with integrated marketing. 
If you're an avid reader of the AdRoll blog, you know we encourage brands to support a greater cause rather than solely focusing on profits. This post covers how global brands did precisely that during the pandemic, from McDonald's separating its golden arches to promote social distancing to Coca-Cola launching a campaign to thank frontline workers.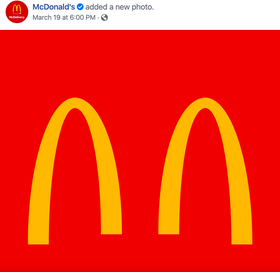 Read this ecommerce blog if you want to support a greater cause and need some inspiration.  
Marketing is a balancing act — how much do you invest in one channel compared to another? It's no different for paid social versus organic social — but lucky for you, there's no need to pick one. Acing your brand's social media efforts requires a hybrid approach.
Read this ecommerce blog if you need tips on better integrating paid and organic social media efforts.
Pop That Champagne Bottle 🍾
And just like that, it's time to bid farewell to 2021 and welcome in 2022. No matter what global changes, new trends, or industry disruptions await us in the new year, we always have your back at AdRoll.
Check out the AdRoll Marketing Resource Library for more 2022 predictions, plus guides on how to make this new year the best one ever for your brand. 
Last updated on December 23rd, 2021.