D2C Brand Spotlight: Sockwell
Topics Covered:
To some, socks are the last thing they think about while choosing an outfit. However, for many others, wearing the right socks is of the utmost importance. Because no matter what you're doing — whether it's going to work, embarking on a trip, or taking a stroll, the quality of your socks can make or break your comfort throughout the day. 
Sockwell, a company that reinvented the therapeutic sock, knows that the benefits of wearing socks go beyond padding your feet. The right pair can help you reduce muscle fatigue and soreness, minimize swelling, help prevent overuse injuries, and so much more. 
Innovating Their Socks Off 
Sockwell was launched in 2011 by Goodhew, which was founded in 2008 by Thomas Lee and Jim Markley. Jim had decades' worth of experience in sports apparel, while Thomas was well-versed in hosiery manufacturing and fabrication. 
In August 2010, Jim and Thomas re-connected with Mercedes Marchand, who both had known previously from the sock industry. With extensive experience in socks and hosiery and a passion for wellness and design, Mercedes was a perfect fit for the Goodhew team. Together, the three of them launched Sockwell, a powerhouse company with an unwavering mission to help people feel better in style.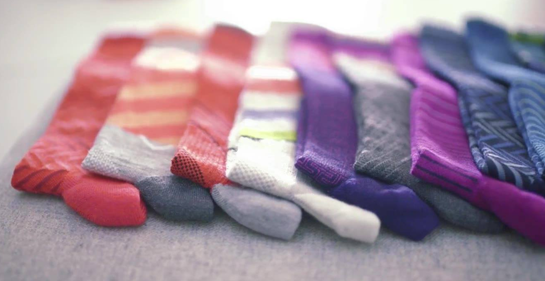 Since then, they've been on a steady growth trajectory, but like many other companies, they weren't immune to the impact of COVID-19.  "Many of our loyal brick and mortar stores had to close temporarily during the pandemic," says John Faircloth, Sockwell's Digital Strategist. "We've had to make quick decisions and took a major jump into e-commerce to safeguard the company during a time when 'brick and mortar' is in a precarious situation. We're just taking one day at a time." 
Steady Wins the Race
"Taking one day at a time" means continuously adjusting their digital marketing strategies. The Sockwell team has been experimenting more with Google Ads, playing with AI and unstructured data, and are segmenting their leads within the AdRoll platform for higher conversion rates. 
"Our return on ad spend (ROAS) has been incredible," says Faircloth. "I adjust the spend accordingly each month, and we're always in the 5-10x ROAS area. It's a daily workout, but we're making it happen."
Their patience is paying off, and they've been doubling their numbers year over year and beating their goals every month — even amid COVID-19. In fact, the Sockwell team is so confident that they'll exceed the annual revenue goal that they're already preparing for 2021.  
A Focus on Content and Community 
To say there are a lot of sock brands is an understatement — there are hundreds, if not thousands, out there. However, it's Sockwell that's nabbed the title of "the world's best socks," and with good reason. The quality of their socks is matched by the quality of their marketing strategy.
"We stand out by researching each and every step we take during campaigns," says Faircloth. "We meet weekly to review our goals, accomplishments, and concerns. We review numbers twice a month and are constantly tweaking campaigns daily to see what's working and what's not." 
Sockwell's accuracy and precision doesn't just apply to numbers — they also approach content creation with a discerning eye. Their blog is filled with educational content, and their social media campaigns cast a spotlight on their community and customers. 
For example, their most recent social media campaign, Honor Our Heroes, was created to support the heroes in the frontline of healthcare. People had an opportunity to nominate their heroes to share their stories, and every day for 30 days, the team would pick two people (both nominator and hero) to win a Sock Drawer Makeover. At the end of the campaign, two recipients received Grand Prizes: 48 pairs of Sockwell socks to donate to a nursing unit or organization of their choice.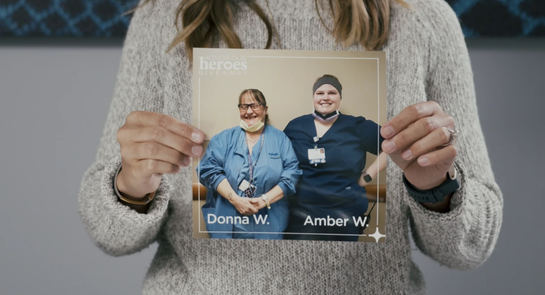 Sockwell received over 6,000 nominations and thousands of heartfelt stories — a testament to Sockwell's strong community and the need and passion for wellness socks.
Advice for D2C Marketers
When asked what the most important lesson he's learned in marketing was, Faircloth offers some sage advice. 
"For me, it's all about being confident, and confidence comes from doing your homework and spending 2-3 hours a day reading and understanding what you're working on to move forward. Don't rush —  digital marketing requires persistence, patience, and an enjoyment of seeing results even if they happen over time versus immediate gratification. And of course, don't forget to test, test, and test."
And for new businesses that are about to launch, Faircloth has three questions for them to consider: 
Do you have a product that will sell in this environment? 
Do you have enough money set aside to make digital work, knowing you will have failures and successes? 
And do you know your competitors and have a plan that's versatile enough to change along with the landscape?
Last updated on September 16th, 2022.