D2C Brand Spotlight: Lights.com
Topics Covered:
Though 2020 has certainly been a challenging year for many retailers, it was actually 2018 that proved to be particularly difficult for direct-to-consumer (D2C) lighting brand Lights.com. The startup was hit hard by tariffs on products made in China, where Lights.com sources most of its goods — increasing the cost of imports by over 25%.
Tight budgets are one of the many issues for D2C brands, which CEO David Knopfler noted also includes managing every aspect of a company, including product design, manufacturing, importing, marketing, and selling. Unlike retailers that can appease unhappy customers by shifting blame at least in part to the brands they sell, D2C companies are almost always on the hook when troubles arise.
"Everything becomes your problem," he said.
Now, thanks to an uptick in consumer interest in home improvement during the pandemic, Lights.com is coming back strong — with hundreds of products in development as the brand continues to carve out a niche for itself among female consumers between the ages of 30 and 50 who live in urban settings and have some disposable income.
Here's how this D2C brand is thriving in a tough market — and what other D2C brands can learn about how they, too, can compete with some of the biggest names in retail.
Obsess Over Quality Products
One critical advantage of a D2C brand is its control over products. To this end, Knopfler noted Lights.com distinguishes itself from competitors with its obsession for quality. The lighting company works directly with the factories that configure its products, ensuring every detail is perfect. And it doesn't blink twice when manufacturers say design enhancements will increase the cost of production. Like other D2C companies, Lights.com doesn't have to worry about what retail partners will say. Instead, they remain focused on creating the best possible products for its customer base.
Quality products also set Lights.com apart from popular e-commerce platforms like Amazon, which has struggled with fake reviews and fraudulent products in its third-party marketplace in recent years. "At the end of the day, if you sell bad products, people aren't going to come back, and your reputation is going to get soiled," he added.
Pro Tip: Quality products build trust among consumers and help small D2C brands compete with behemoths like Amazon.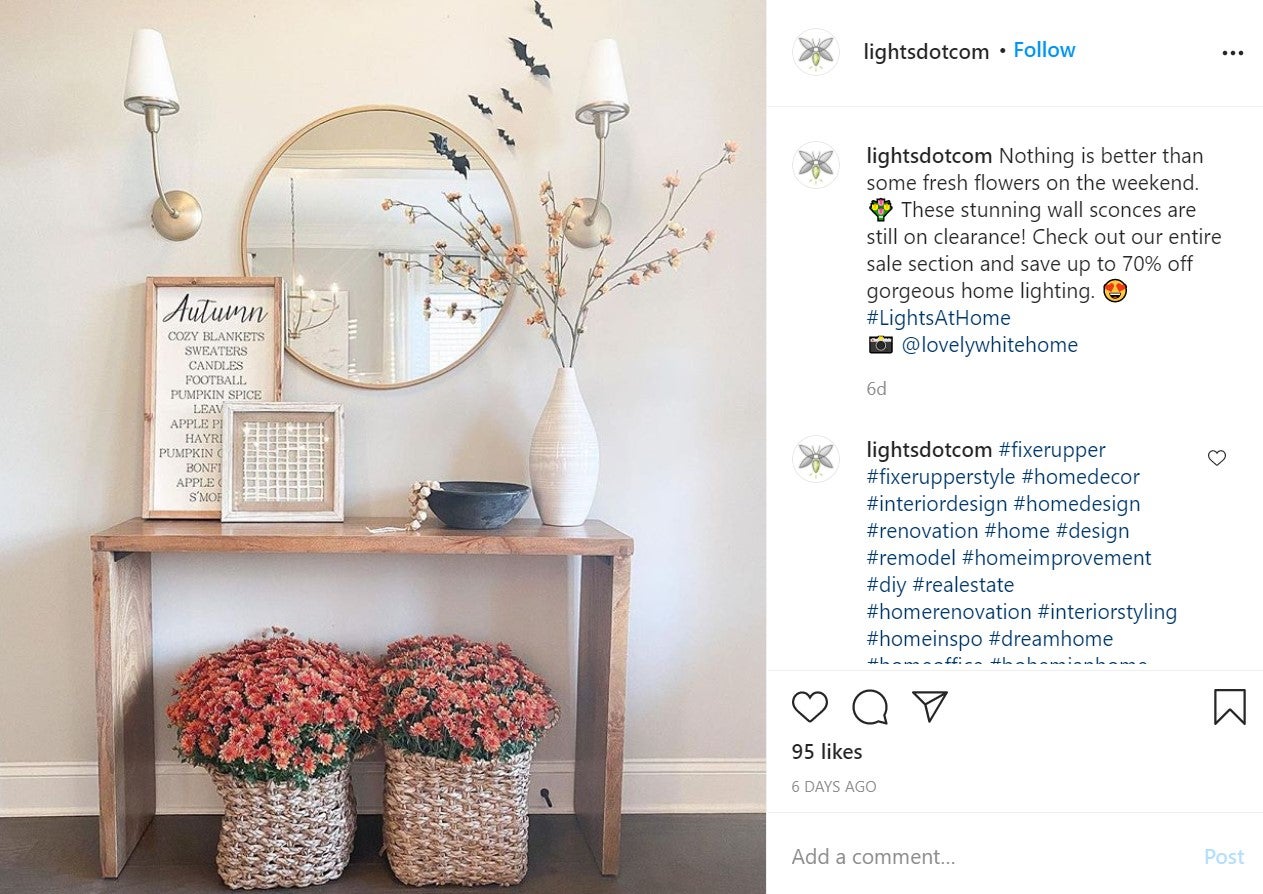 Extend Your Marketing Team With User Generated Content (UGC)
The customer is always right — but when the customer is also happy, they will evangelize on your behalf. Lights.com has saved big on overhead at photoshoots by tapping into the user-generated content (UGC) shared by satisfied customers. This includes any text, images, or videos freely created by consumers about a brand and shared on their own social media accounts or websites. Knopfler noted the traditional retail experience does not typically inspire consumers to share content related to their purchases, but Lights.com intends to raise the bar and encourage consumers to actively share content about their experiences.
There's more love between consumers and the startups they're passionate about, he noted, which naturally means more UGC. In turn, this results in more relevant content for Lights.com's customers and prospects.
"Most people  don't live in a 10,000-square-foot house in Malibu," Knopfler said of the brand's aesthetic. "So, when people see that light fixture in an small apartment in Manhattan [or] a very simple apartment in Brooklyn, they're like, 'Wait, I can get that look for $150.' They're not buying a light fixture. They're buying a look, and the user-generated content creates this impulsive drive of, 'I want this look.'"
Lights.com previously paid tens of thousands of dollars for big photoshoots for the same impact. And though it still utilizes professional photography for big retail moments like the holiday season, it now relies much more on UGC to fill the gap — for free.
The startup also works with influencers to produce content, especially when launching new products. But it focuses more on micro-influencers with their own small but devoted audiences to keep costs down and uphold an authentic brand identity.
Pro Tip: D2C brands can tap into fan passion and UGC for affordable — and effective — content.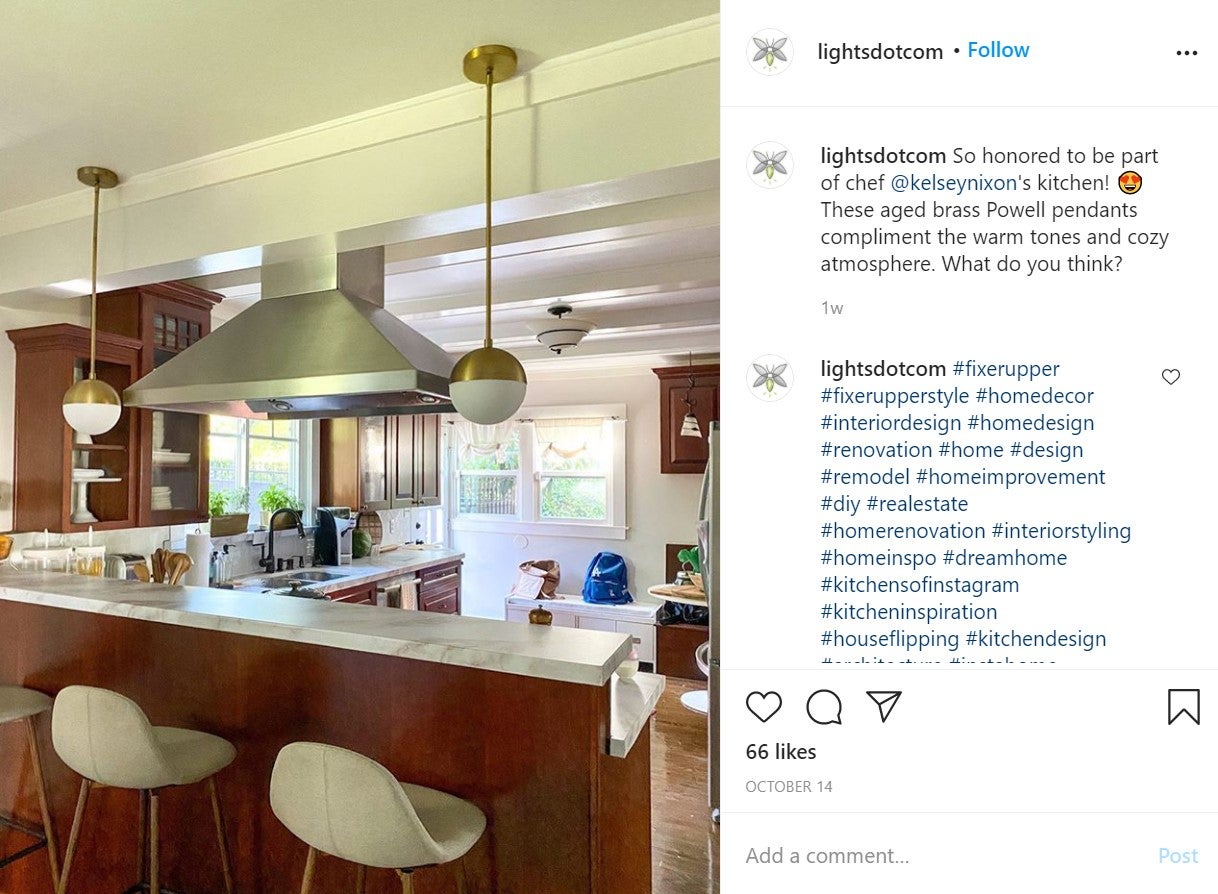 Exercise Caution With Vendors Until You See ROI
Successful D2C brands require a healthy dose of skepticism when it comes to new brand partners. That, of course, isn't necessarily true of self-service platforms, but Knopfler noted it's good advice for dealing with platforms that will otherwise seek to bleed you dry with $10,000-a-pop tests.
After vetting a platform that passes an initial sniff test, start with a small budget. If you don't see a return on investment, stop and try something else so you don't sink additional budget into a platform that isn't working for you. After all, there are plenty of alternatives out there.
In addition, Knopfler noted, building a D2C brand is no time to be a shrinking violet. Instead, founders have to ask tough questions to truly assess new platforms, forcing company reps to explain what they do in plain English.
"That's it. Just don't be shy. If the person is not giving you an answer, walk away," he said. "If you think that only one company or one agency or only one person could help you, then you're in a bad situation."
Pro Tip: Be skeptical of potential brand partners. Ask questions, and test for yourself. And pull the plug if there's no ROI.
Let Data — Not Your Gut — Guide Decision-Making 
Part of that test-and-learn mindset means D2C brands must also be flexible — which includes moving on from an underperforming ad even if your gut told you it'd be a winner. Knopfler himself said he's surprised about 90% of the time when it comes to what copy will perform best with customers because the data tells him otherwise.
"Learn from the data and be open to testing different things that don't meet your taste and your aesthetic," he said. "Be empirical."

Pro Tip: Sometimes the data will show your favorite ads aren't the best ads for your customers and prospects. You can't be precious about it — trust the data and move on.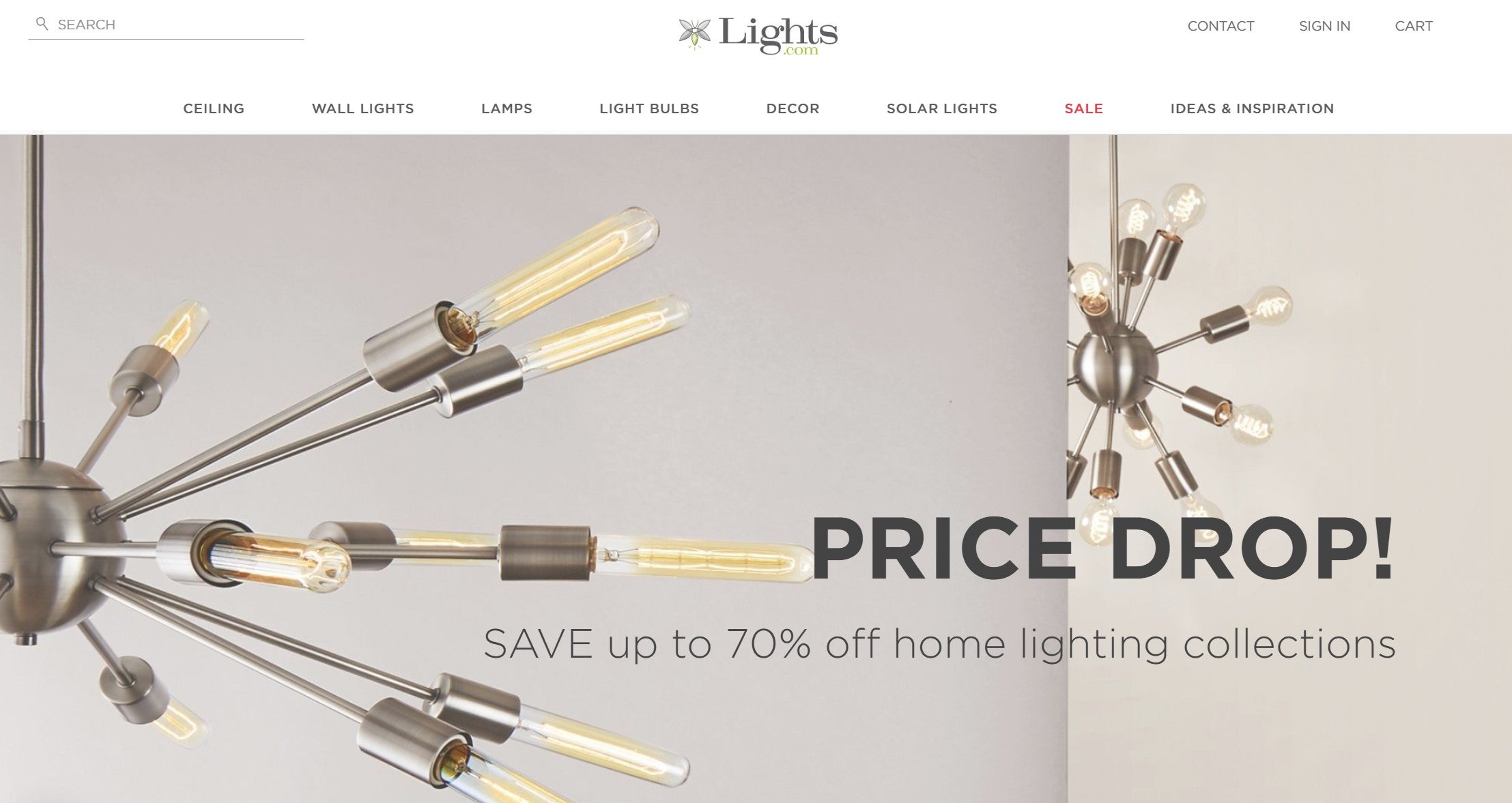 Lightbulb Moment 💡
Lights.com isn't out to compete directly with retailers like Lowe's or Home Depot. It's not targeting consumers who live in million-dollar mansions in Malibu. Instead, it's cutting out middlemen to offer affordable designer lighting direct to consumers who want beautiful light fixtures in their homes but don't have limitless budgets.
Lights.com doesn't have a limitless budget either, although Knopfler admitted he splashed out for the domain in 2013, which was something of a gamble at the time. It has since paid off as Lights.com is easy for consumers to remember. 
But it hasn't always been easy for Lights.com — and that's certainly true for any D2C brand. However, by focusing on products, customers, and data, this company has seen major success.
Last updated on September 16th, 2022.