A Blast from the Past: The Lingering Impact of Advertising in the 1990s
Topics Covered:
From the Friends reunion to the rising popularity of bucket hats and high-waisted mom jeans, one thing is clear: The '90s are back, baby! The lingering impact of the bygone era isn't just in pop culture or fashion either — wizened marketers continue to preach about how "everything old is new again." So, whether you still say "wazzup?" unironically (from the Budweiser commercial!) or are scratching your head as to why millennials are obsessed with nostalgia, we're here to impart a bit of historical wisdom on marketing in the '90s. Plug in the time machine — we're going back to the era of The X-Files, Tamagotchis, and dial-up internet.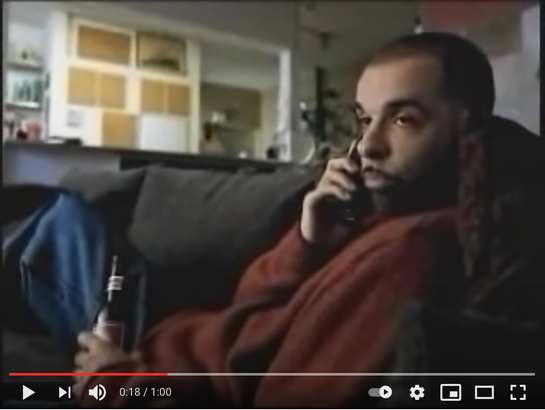 Michael Jordan = Da Bomb
Nowadays, influencers have infiltrated every corner of the internet. But back in the '90s? Celebrities reigned king. In 1992, Gatorade's "Be Like Mike" ads — featuring the ultimate sports celebrity, Michael Jordan — was one of the most memorable campaigns ever made. In fact, the ad was so successful that Gatorade's company revenue exploded from $681 million to over $1 billion — all within the year the commercial ran on TVs. That's huge!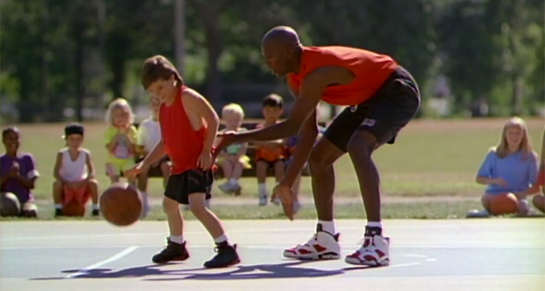 Another great moment in '90s marketing is Pepsi's 1992 Super Bowl commercial featuring uber-famous supermodel Cindy Crawford exiting a red sports car, sauntering over to a vending machine to buy a Pepsi, and taking a big drink from the newly redesigned can. It's a moment so ingrained in pop culture that she recreated the ad for the Super Bowl… 26 years later!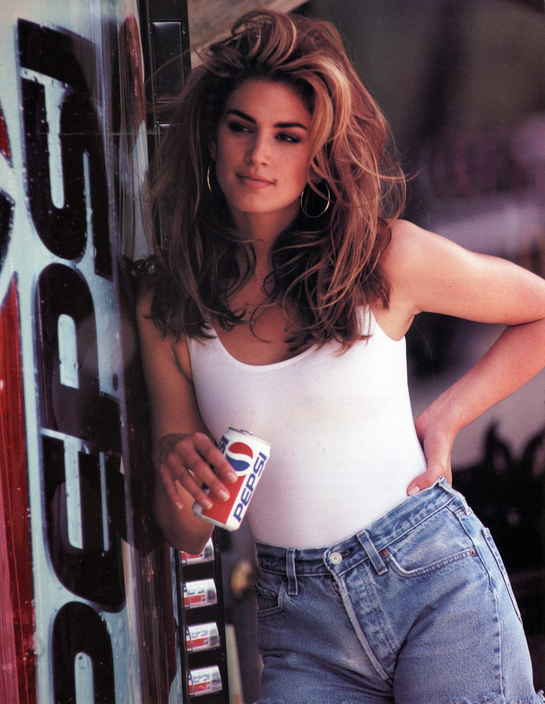 And finally, before we knew her as the champion for conservatorship reform, teen star Britney Spears was the face of Polaroid. Looking to target the younger generation, the company released a small, portable camera in 1999 named the Polaroid I-Zone and collaborated with Britney to sell the product. It was an instant hit, thanks to Britney's success with her newly released debut album.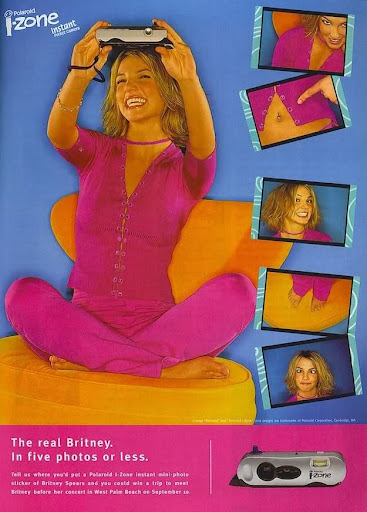 Brands were forced to rely on celebrity endorsements to capture shoppers' attention when marketing in the '90s — but now, that's not the case. Many of today's top influencers and creators are self-made and independent, tapping into extremely niche audiences, in which they share much closer relationships. As a result, influencer marketing isn't just another random marketing tactic. Instead, it's the key to connecting with your target audience.  
A Bit of Bling
Ask any millennial or Gen Xer to reminisce about the state of the early internet, and they'll probably share a similar sentiment: '90s websites were a hot mess. 
For unacquainted youngsters, imagine this: Flash websites cluttered with goofy animations, rainbow graphics, and too-large 3D text pulled straight from Microsoft WordArt. Thanks to the overabundance of flash animations and random GIFS (you know, for that "wow" factor), it was nearly impossible for people to navigate. Those who wanted to take their sites to the next level would add "hit counters" (widgets that indicated how many people have visited your site) or even guestbooks where site visitors could leave their names.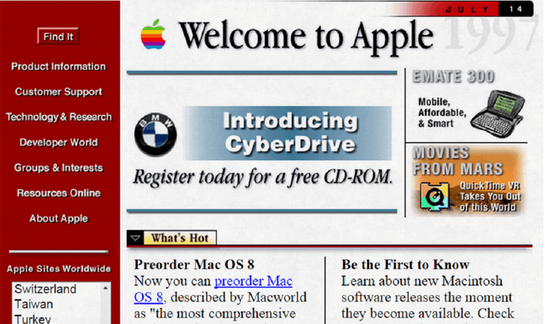 Fast forward to today, and web design is as much of an art as it is a science. Studies revealed best practices when it comes to layouts (such as placing content in F- and Z-shaped patterns), navigation, and design, and we've also started to pay more attention to the back-end side of things, such as search engine optimization (SEO). 
But that doesn't mean sites have to be boring — in fact, we applaud brands sprinkling a bit of that '90s fun into their site design. (As long as you lay off the Flash!)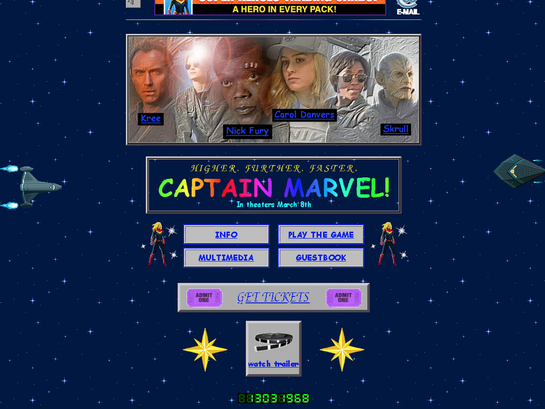 Spam? Nah, It's All Good, Dawg
Before Gmail became everyone's preferred email provider, Hotmail was king — to the point where it managed to add a whopping 30 million users between 1998 and 1999. Email was taking off, and people were pouncing on this cool new technology that allowed them to seamlessly chat with friends and strangers from around the world. 
Unsurprisingly, one type of email content quickly prevailed: chain mail. These were messages forwarded from sender to sender, like a chain, causing information (which was occasionally false) to spread like wildfire. Chain emails cluttered up inboxes for years until lawmakers finally characterized them as spam and enacted regulations in 2004.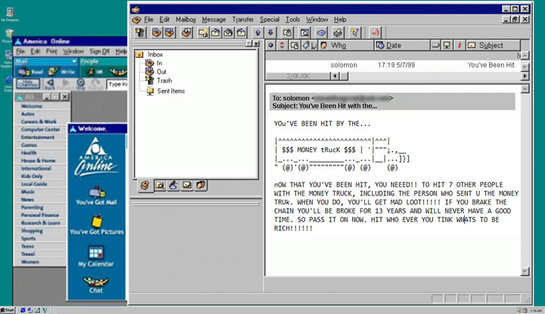 As email grew into a go-to tool for workplaces and personal communication, email marketing became more relevant than ever. Unlike marketing in the '90s, today's brands can deliver everything from personalized cart abandonment emails to highly targeted promotional messages complete with countdown timers.
Blogs So Fly 
Today's youth may have TikTok, but back in the '90s, Xanga was the name of the game. The first blog, created by a Swarthmore College student in 1994, was the epitome of a bare-bones webpage: some text, a few hyperlinks, an image — a far cry from the beautifully designed and optimized blogs in 2021.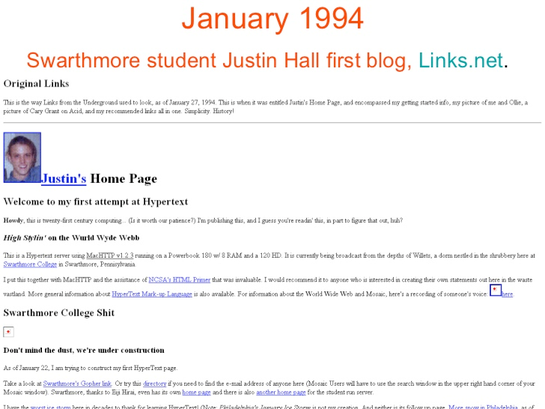 Blogs as places for strangers to read your thoughts were considered revolutionary. And it only took a few years for blogging platforms to explode in popularity, including LiveJournal, Xanga, and Blogger. 
It's taken a while, but these blogs have slowly given way to what we know today as content marketing. Just like in the past, we use blogs to share ideas, provide information or entertainment, and build a community. 
SixDegrees Was Aiiiiight 
Before Facebook, there was MySpace. Before MySpace, there was Friendster. And before that, we had SixDegrees, founded all the way back in 1996. The platform, touting that we were all only "six degrees away from everyone," resembled modern social media platforms, complete with friends lists and customizable profiles. But, alas, the founders were ahead of their time — with the few people who actually connected to the Internet regularly, the site could not stay afloat. A few years later, Friendster — which also allowed users to build personal networks and share content with their connections — faced a similar death.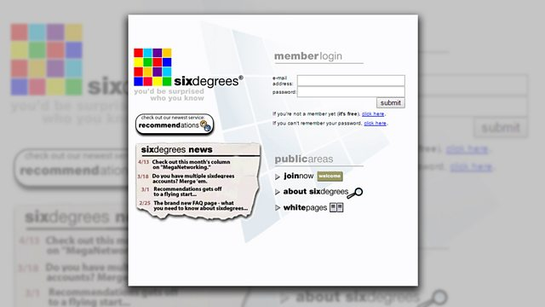 And look at the social media landscape now! From Facebook to Twitter to Pinterest to TikTok, we're more connected than ever. Brands can now enjoy everything from highly targeted ads to hashtags to million-strong followings — we've gotten extremely lucky with the availability of tools that help us attract, engage with, and connect with our audiences than ever before. 
Look Back, Look Ahead, Peace Out
The '90s were a glorious decade, and marketing in the '90s was no different. The introduction of the internet opened a new world of opportunities, leading to rapid change and growth with lingering effects. It's clear that marketing in the '90s was the starting point to the revolutionized digital industry that we enjoy now. 
While we've come so far — we're crossing our fingers that crimped hair and frosted tips won't be making a comeback anytime soon — the era of digital marketing is still beginning. If you're looking to use '90s flair to add a little oomph to your current creative, we've got you covered with these tips and tricks for nostalgia marketing. 
Last updated on November 3rd, 2022.