7 Steps to Creating a Successful Integrated Marketing Campaign
Topics Covered:
Ever wonder how some brands are always successful when creating buzz and consistent messaging across their channels? Think, for example, of Coke's "Share a Coke" campaign or GEICO's gecko brand mascot. Two words: integrated marketing. Studies have found that integrated campaigns aligning four or more channels can outperform one- or two-channel campaigns by a whopping 300%! While integrated marketing isn't exactly rocket science, there is definitely a formula for success. With that being said, here are seven steps for creating an amazing integrated marketing campaign that'll leave your customers wanting more — and send your market share skyrocketing.
What Is Integrated Marketing?
Integrated marketing is a process where you unify every aspect of your marketing communications, including advertising, public relations (PR), branding, customer service, sales, events, and social media, to offer your target audience a seamless experience. That means consistent messaging and style across every one of your channels. 
Step 1: Research Your Target Audience
It's impossible to design an integrated marketing process without understanding your target audience. Take the time to put yourself in customers' shoes — an in-depth audience analysis will provide you with necessary insights into what makes your shoppers tick, as well as where they spend their time. 
Step 2: Determine Your Competitive Edge
Whether your competition is another ecommerce brand, a big box retailer, or a neighborhood business, you must be able to pinpoint what makes you different and better. Why should customers choose you over anyone else? For a competitor analysis template, check out this post. 
Step 3: Create a Campaign Strategy for Maximum Impact
Before you can dive deep into the weeds of developing an integrated marketing campaign, ask yourself: What is the purpose of your campaign? Are you promoting a new product? Revamping your brand? Or maybe you're trying to boost brand awareness? 
With a clear objective in mind, it's time to build your strategy supported by specific tactics. Be sure to consider one or all of the six Ps: product, place, price, promotion, promotion, and place.
Step 4: Infuse Your Strategy With Some Creativity
Whatever your objective and strategy are, you still need a compelling idea to bring it all together. The best campaigns demonstrate mastery of storytelling — consider questions like: What am I trying to get the target audience to feel? Am I trying to be funny? Touching? Do I want to rile them up? (Think of Nike's social justice-themed integrated marketing campaigns, for example.) Whatever your big idea is, make sure it's aligned with your brand identity and company values.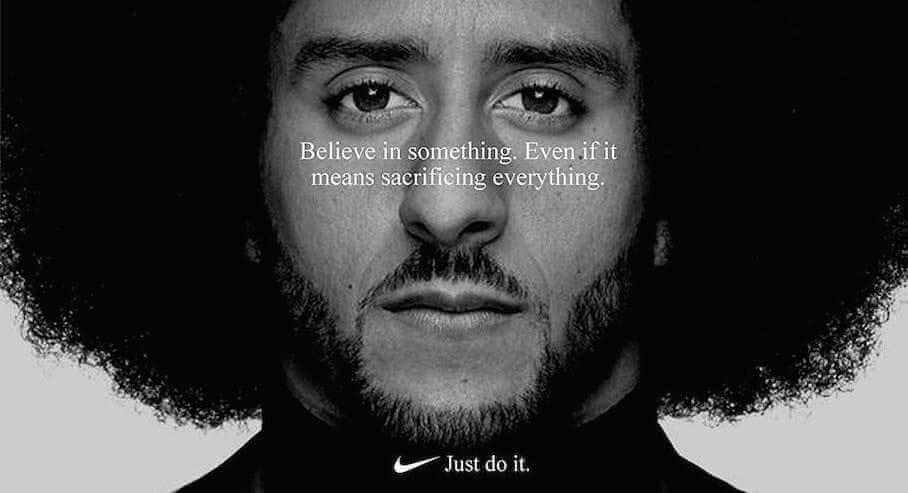 With your answers in hand, it's time to develop your consistent brand elements for the campaign, including your graphics, imagery, headlines, copy, and CTAs. To keep everyone and everything aligned, you'll want to create a campaign guide (with components similar to a brand guide). 
Step 5: Choose Your Channels
Once your overall strategy is set, your next step is to start figuring out which channels will reach your target audience most effectively. After all, it doesn't matter if you invest millions of dollars into creating a memorable ad campaign or thousands into a PR stunt if your target audience never sees or hears about it. With integrated marketing campaigns, the idea is to captivate your audience in a way where they have no other choice but to listen to what you have to say.
All your channels must work in coordination with each other to engage your target audience. This may include pay-per-click ads, social media, email, direct mail, PR, customer service, search ads, retargeting ads, and more. (For a list of high-impact, low-cost channels, check out this post.) 
Step 6: Develop A Process
Integrated marketing means stakeholders, departments, and team members must come together to offer a unified customer journey. Integrating tasks and responsibilities that are usually siloed means a need for consolidating processes. Ask yourself:
Who's in charge of what? Which stakeholders should oversee the entire campaign pipeline? Who makes final decisions? 

Which project management tools will best let me organize timelines, deliverables, and responsibilities?

Do I need to set up new asset-sharing tools (e.g., for images or copy)?

How often should creative, content, PR, customer service, or product teams meet?
Step 7: Set Up Your Measurement and Analytics
The key to any effective marketing campaign is knowing what's working and what's not. Beyond setting up Google Analytics and reviewing your data regularly, consider conducting customer surveys to get qualitative feedback from your customers. 

Remember: Integrated marketing is all about consistency. GEICO first introduced the gecko in 1999, and the brand still uses it today. Likewise, Old Spice's "Smell Like A Man" campaign from a whole 10 years ago has cemented itself firmly in pop culture. 
When it comes to integrated marketing campaigns, choose something and stick with it — just because the data shows poor results doesn't mean you need to scrap the whole thing. Keep tinkering and optimizing. 
Get Integrating
If you ask us, integrated marketing is the best approach to marketing — not only are you able to engage new customers and retain existing ones, but you can also save big on time and money. What's not to love about that? 
For more ideas on tactics and channels to support your integrated marketing campaign, check out the AdRoll Marketing Resource Library. 
Originally published on August 31st, 2021, last updated on February 25th, 2022.