4 Most Memorable Integrated Marketing Campaigns of All Time
Topics Covered:
From "Share a Coke" to "Smell Like a Man," integrated marketing campaigns have graced our TVs, magazines, and billboards for decades. Some, like Budweiser's "Whassup?", have entered our pop culture hall of fame, while others, like The New York Times' "The Truth Is Hard," still manage to drive a pang in our hearts years later. 
So, cue up the time machine — we're diving into the archives and looking at five of the most memorable integrated marketing campaigns of all time, complete with tips on how you can design your own. 
But First, What's an Integrated Marketing Campaign?
An integrated marketing campaign refers to how a brand strategically plans out its marketing efforts to span multiple different platforms — TV, direct mail, social media, experiential, and so on — in a way so that everything works together creatively to tell one cohesive story. "Integrated marketing," "multi-channel marketing," "omnichannel marketing" — these terms have been buzzing around in marketing blogs for good reason: they all reflect how the modern shopper discovers and purchases.
As you read on, you'll notice that, unlike your standalone ads, all the integrated marketing campaigns in this list don't just sell products — rather, they promote the company's culture, values, and what they stand for. With this approach, integrated marketing campaigns do a much better job at capturing attention and delivering a memorable and engaging message. 
Dove: "Campaign for Real Beauty"
Wrinkled or wonderful? Fat or fit? 44 and hot or 44 and not? These were the questions Dove asked motorists when it first launched its "Campaign for Real Beauty" billboards in Canada and London. Consumers could text their answers to a dedicated campaign number — with their votes dynamically displaying on the billboard. The widespread approval of the idea led the retailer to expand its efforts into a robust campaign about female beauty.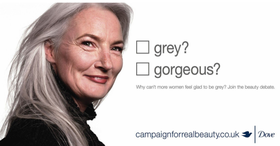 The "Campaign for Real Beauty" included:
An interview-style video titled Daughters, in which mothers and daughters discussed how they perceived beauty and self-esteem issues. 

Dove Real Beauty Sketches, a viral video where a forensic sketch artist hidden behind a curtain drew two portraits of different women — one showing how the woman described herself (in a more critical manner) and another showing how they were described by a stranger.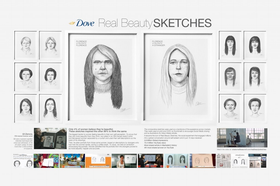 A decision to collaborate with the World Association of Girl Guides and Girl Scouts, named Free Being Me, to boost self-esteem and body confidence in young girls. 

A limited-edition product line of body wash bottles that resembled and celebrated different body shapes and sizes. 
The decade-long campaign was so successful that not only did Dove's sales increase by more than $1.5 trillion, but its competitors began embracing this new, authentic way of portraying and discussing beauty. (For example, P&G launched its "Like A Girl" campaign shortly after.) 
Key takeaway: The best way to sell products is to find a cause relevant to your brand, stand for it, and stick with it. Today, Dove is synonymous with body positivity — a huge reason to support the company over its competitors. 
The New York Times: "The Truth Is Hard"
With misinformation running rampant in recent years, The New York Times decided to launch an integrated marketing campaign to bolster trust in the publication.
"The Truth Is Hard" was a campaign that reminded viewers of the importance role critical and authentic journalism plays, encouraging them to pause, ask themselves, "what does the truth mean to me?", and take action. The campaign itself encompassed a minimalist film, TV commercials, billboards, and a paid media campaign. 
https://www.youtube.com/watch?v=gY0Fdz350GE
Watch the ad for yourself. 
In part two of the campaign, ads featuring gripping footage depicting wars, refugee crises, and political unrest coupled with impactful copy, helped increase the publication's number of new subscriptions by a whopping 100%. 
Key takeaway: Emotion sells. Whether you're pulling at people's heartstrings or trying to rile them up, emotions are the best way to inspire people to take action. 
Melbourne Metro Trains: "Dumb Ways to Die"
Humor is a fantastic way to grab attention, even when it's used to tackle more serious subjects, like… *double checks notes* fatal accidents. 
Melbourne Metro Trains created one of the most memorable and unexpected PSAs of all time with its integrated marketing campaign, "Dumb Ways to Die." If somehow you missed this viral video, the premise is simple: an animated song about all the different ways you can die — think: setting fire to your hair or selling your kidneys on the internet. 
People loved it. Within a mere 24 hours of launching, the "Dumb Ways to Die Song" had reached the iTunes Top 10 chart. To maximize the widespread interest, Melbourne Metro Trains expanded the campaign to a mobile game, educational book, and merch based on the characters featured in the video. But most importantly, there was a 21% reduction of accidents and deaths on the Melbourne Metro Train network, all thanks to the campaign.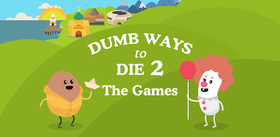 Key takeaway: Laughter is contagious, even if it's slightly macabre. Don't be afraid to think outside the box — it's moments of unexpected creativity and delight that tend to go viral. 
Southwest: "Transfarency"
Free checked-in luggage, friendly cancellation policies, and transparent pricing — what's not to love about flying with Southwest Airlines? 
The carrier's 2015 "Transfarency" integrated marketing campaign touches on everything that makes it great, and more specifically, all the emotional and personal reasons customers fly with them. It uses vignettes to tell 175 real and compassionate passenger stories (one for every Boeing 737 seat) — for example, moving your mom out of the nursing home to a tropical destination or bringing home a newly adopted child. 
The campaign does a fantastic job of branding the airline as one that understands all its passengers' needs. In one interview, Southwest Airlines' chief marketing officer Ryan Green shared: "Logic doesn't apply to why we do things with heart because Southwest isn't a company of planes, we are a company of people. The emotional stories told through this campaign are important because they show what Transfarency makes possible for people: life adventures and meaningful experiences. Nothing rings more true to Southwest's reason for existence than the simple truth that, behind every seat is a story, behind every story is the reason for Transfarency."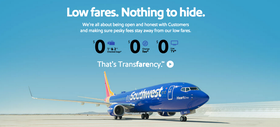 The airline ran the campaign across TV, digital, radio, social media, and out-of-home channels to reach every potential new passenger. 
Key takeaway: Stuck for ideas? Focus on what makes your brand extraordinary, or at least greater than your competitors. Customer stories are also an excellent source of content. 
Now, It's Your Turn
Feeling inspired by all these brilliant integrated marketing campaigns and ready to boost brand awareness, increase revenue, and attract new customers? With AdRoll, you can easily launch your own integrated marketing campaign that spans various channels: ads, emails, social media, and more. 
The best part? You'll be able to see all your results in one integrated reporting dashboard — no more managing a dozen different accounts. Get started here. 
Last updated on January 10th, 2023.