3 Ways to Build a More Purpose-Driven Brand in 2022
Topics Covered:
As a retailer, your main goal is to sell next-level products that serve shoppers — right? Well, sort of. Consumers have plenty of brands to choose from, so traditional differentiators like price points and product quality are no longer enough.
Instead, studies show consumers prefer to support purpose-driven brands with loftier goals than just their bottom line. One global survey found shoppers are four to six times more likely to trust, purchase from, share, and even defend brands with strong values — from inclusiveness, to the environment, to feminism, to LGBTQ rights
So how can busy brands and marketers align with worthy causes? After all, not every brand with an established market presence is designed with a larger purpose in mind.
Sound like your company? Here are three ways brands can redefine their purpose and champion a meaningful cause.
1. Get Started With Environmental Sustainability
The retail landscape is in the beginning stages of a massive sustainability movement. Retailers from Target to Lululemon have unveiled sustainability goals, pledges, and plans to tackle everything from net-zero emissions to resale and recycling programs.
When becoming a more environmentally sustainable brand, starting small is easy. You can:
Reduce your packaging or replace it with alternatives made from recycled materials

Use local or domestic manufacturers to minimize your carbon footprint

Implement a product recycling program (especially if you're selling textile-based products like apparel)

Find manufacturers and producers committed to using renewable energy and recycling waste materials
You can then start to think bigger. For instance, some retailers have partnered with nonprofit organizations, such as American Forests, to plant trees for every purchase.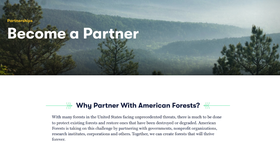 Ready to get started with more environmentally friendly business practices? Check out this quick guide.
2. Form Partnerships With Like-Minded Brands
Consumer-facing brands have started to realize they can only go so far when working alone, especially in the face of broader issues like climate change or social justice. Partnering with like-minded brands, even if they're not in your industry, can widen the impact of your efforts, plus introduce your brand to new audiences.
Here are some ways to collaborate:
Host a fundraising event

Create a co-curated collection of products, with a portion of profits donated to a particular cause

Use the partnering brand's platform to kickstart your campaign — check out how Smirnoff and Spotify partnered to launch their "Equalizing Music" campaign to elevate female creators)

Use a celebrity influencer to promote a shared cause — take Once Upon a Farm, which partnered with Jennifer Garner to create a limited-edition product and raise awareness for quality, organic food
For more ideas on how to identify and launch partnerships with like-minded brands, check out this post.
3. Launch Charitable Initiatives
From Glossier's $500,000 Black-owned beauty business grant to TOM's celebrated grassroots initiatives, many leading brands have charitable initiatives baked into their business models. 
Using their resources and reach, brands have had tremendous success in raising money and awareness for the causes they're championing.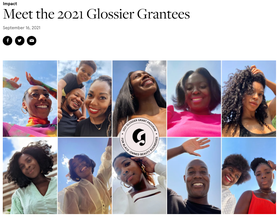 Launching charitable initiatives doesn't always have to involve donating money. You can:
Donate a portion of profits for a particular product line

Donate products

Donate a product for every purchase

Donate your team's time to volunteer work
Want more inspiration on how to get started with launching a charitable initiative? We have you covered here.
The World Is in Your Hands
In his famous TEDx talk on responsible consumerism, Shaun Frankson, co-founder of Plastic Bank, said, "Every purchase you make is a vote for how a product is made, and a vote for the company who made it. You have the power to reward what you want repeated through your purchases."
Once you've identified a cause to support and created a plan, make sure to use your website and social media to attract shoppers who have values aligned with yours.
The best way to do that? Use the AdRoll app for Shopify merchants. Check out how we can help spread the word about your purpose-driven efforts.
Last updated on February 15th, 2022.