What is retargeting?
How do you get shoppers who leave your site without buying to finish the sale? Retargeting reminds visitors of your products and services after they've left your site, brings them back and gets them buying.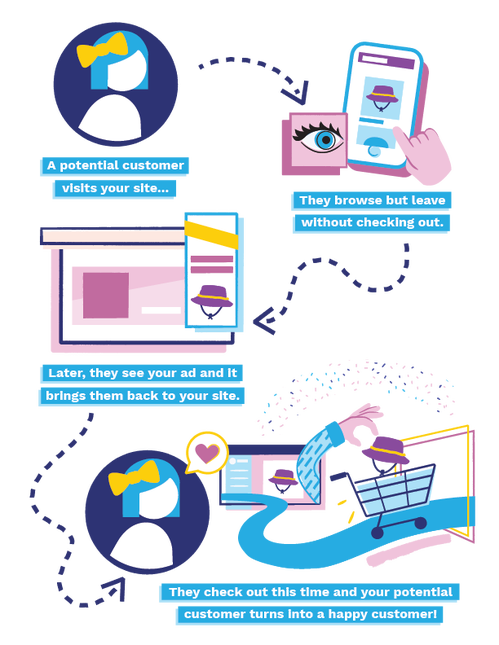 Retargeting creates touch points to remind your customers of products and services they loved after leaving your website without buying. When customers are browsing the web, retargeting uses cookies to show your visitors relevant ads to remind them of their favorite products and services from your store or sends them reminder emails reminding them of products they didn't buy.
Retargeting keeps your products at top of mind as they continue browsing the internet, whether they're on social media, their favorite news site, or researching your competitors. Serious marketers today use retargeting as a vital tool to connect with their customers and increase their sales. Abandoned carts cost ecommerce stores $18 billion in lost revenue — if you're not using retargeting, now is a great time to start.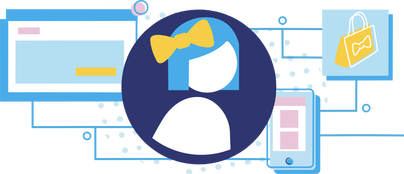 How does retargeting work?
Retargeting works by utilizing "cookies," small pieces of data stored by a web browser that remembers users who visited your ad or webpage. Marketing teams can then utilize this cookie data to serve ads to the users again to remind them of what they wanted to buy. By showing relevant, targeted ads to interested customers, you increase brand awareness and often total conversions.
Retargeting comes in many shapes and forms. These touchpoints can appear in the form of email, SMS, display ads and/or social ads.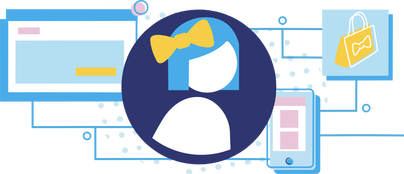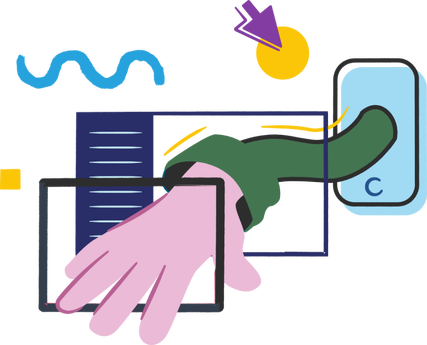 Why is retargeting so effective?
Retargeting is precise. You can segment customers based on their traits or behavior, which allows you to create relevant ads to drive more purchases. No matter which segment you're choosing, you're targeting a group of people who are already invested in your brand simply by visiting your site. Every time these "window shoppers" see your retargeting ads or emails, your brand gains traction and recognition until they're finally ready to buy.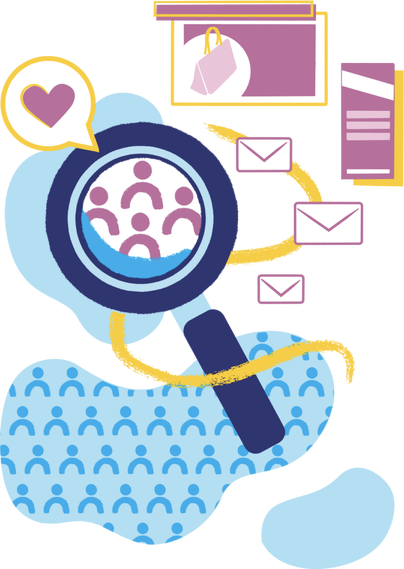 What's the difference between remarketing and retargeting?
The terms "remarketing" and "retargeting" are often used interchangeably, but they are not quite the same.
Remarketing: The term "remarketing" is often used when collecting contact information from prospects in order to deliver email campaigns.
Retargeting: The term "retargeting" is often used when showing prospects ads on other sites in an ad network after they leave your site. Retargeting usually involves "cookies."
With behavioral targeting, advertisers define their target audience based on consumer actions. Retargeting is a typical form of behavioral targeting because it targets people who visited a webpage. For example, after someone visited a particular product page, the person is later served a display ad on another site for the same product.
With contextual targeting, advertisers define their target audience based on the relevance of content on the other sites. While contextual targeting can be applied to retargeting, advertisers often use it to reach prospects who visit sites with related content.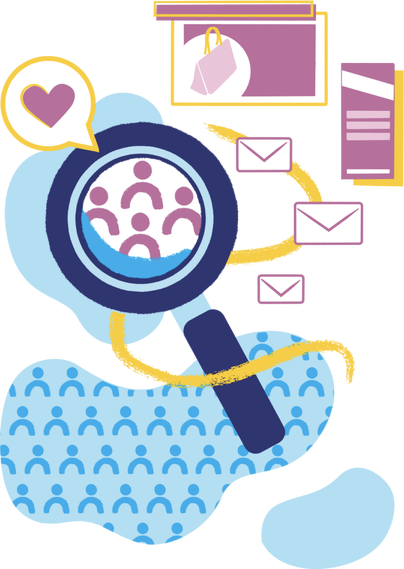 Retargeting best practices
Retargeting is most effective if you segment your visitors (e.g., people who looked at shoes vs. pants) and tailor the retargeting ads shown to each group. The best-performing retargeting creative has a clear call-to-action and promotes an offer.
Different products warrant different retargeting time windows. For example, people shopping for travel should be retargeted immediately; people shopping for luxury goods have the luxury of time.
To learn more about the best practices to maximize results from your retargeting campaigns, check out our Ultimate Guide to Retargeting.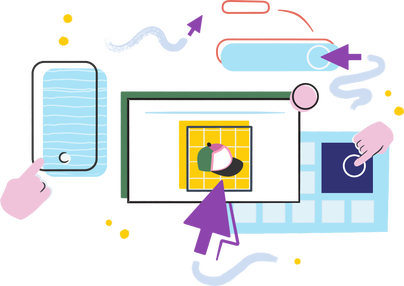 Social media retargeting & email retargeting & abandoned cart retargeting, oh my!
AdRoll utilizes them together to maximize effectiveness. Leverage retargeting to reach future customers on Facebook, Instagram, Tiktok and Pinterest with social media ads (and edit all of your campaigns in one place). Reach people where they spend most of their time online, then follow up in your inbox with email retargeting — ads plus email are 2x as likely to get shoppers to buy! We also have the solution for retargeting customers who left your site with items in their cart: recipes to get those pesky shoppers with abandoned carts back and buying. Target audiences with personalized promotions and automate experiences that lead to a sale.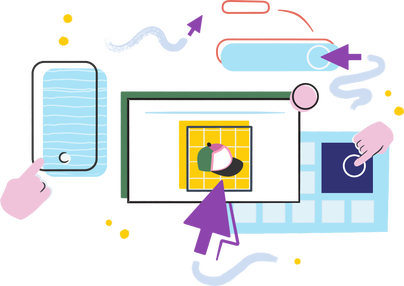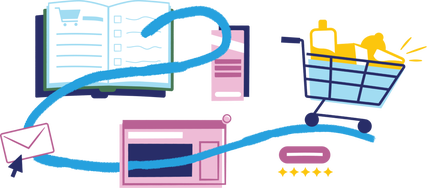 Okay, I'm sold. How do I create a retargeting campaign?
You can easily create retargeting campaigns with AdRoll. Retargeting is one of many solutions AdRoll offers to help you convert interested visitors into loyal customers. With AdRoll, you can create retargeting campaigns across over 500 advertising partners and manage them all in one place. Our powerful AI-driven technology makes more predictions than the NASDAQ to help you bring the right customers to your site.
Pretty cool right?