The support
and performance
you deserve.
When Criteo customers switch to AdRoll, they get the best of both worlds: a powerful, all-in-one platform to track and diversify campaigns, and dedicated support to optimize performance every step of the way. It's just one of the many ways we invest in you when you invest in us.
AdRoll delivers more value + higher ROI
Ongoing support

Work with dedicated advertising experts to maximize your campaigns and drive more conversions. With 15+ years of data and experience behind us, we know how to help you crush your KPI goals.

Connected Social Ads

Holistically create, manage, and optimize campaigns across the web, Facebook, Instagram, Pinterest, and TikTok — all from one place.

Cross-channel measurement

At a glance, see how your campaigns are working together and where to make changes. Plus, get quarterly performance deep dives including strategy, ad type, audience, device, and other recommendations.

Premium supply partners

We partner with leading ad exchanges and publishers, giving you real-time access to display inventory across millions of brand-safe websites and apps.

Creative services

Need help designing ads that stand out? Receive free creative refreshes — including specialty, dynamic, HTML5, and in-banner video ads — every quarter.
Ready to upgrade
your ads partner?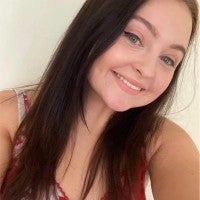 FAQ
What are the key differences between AdRoll and Criteo?

While both AdRoll and Criteo provide retargeting solutions, AdRoll stands out with managed services.

From developing a comprehensive plan to executing, optimizing, and reporting, your dedicated account manager is with you at every step. Our ad designers are here to help you create stunning ads tailored to your brand.

AdRoll's mission is not only to provide the best in class advertising solution — we're a strategic partner focused on helping you achieve advertising excellence.

We commit to investing in you because AdRoll's success is built upon our customers' success.
Where can I serve my ads with AdRoll?

AdRoll works with select display, native, video and mobile exchanges to access brand safe websites and mobile apps across the web. With AdRoll's connected social ads, you can also serve social media ads on Facebook, Instagram, TikTok and Pinterest - all from a single platform.
How can I get help from AdRoll to design my ads?

AdRoll offers free ad creative services to all customers. You can request for ad creatives every 90 days. Customers with the Advanced Package can request for more creative services.
How much does AdRoll cost?

AdRoll offers 3 pricing packages. The Ads package is a pay-as-you-go plan provides display and native ads functionality. The Marketing & Ads Plus package offers display, native, and social ads, plus monthly ad credits and unlimited email. The Advanced Package includes everything in the Marketing & Ads Plus package plus our highly valued managed services, including a dedicated account manager and advanced ad creative design. Learn more about AdRoll's pricing plans.
What are AdRoll ad credits? How can I get it?

AdRoll grants "ad credits" that you can use to pay for display and native advertising campaigns within the AdRoll platform. Ad credits are available through a recurring subscription or an annual agreement to the Marketing & Ads Plus Package or Advanced Package only. Learn more about AdRoll's ad credits.
What features does the AdRoll platform offer?

The AdRoll platform offers robust functionalities enabling marketers to manage campaigns across the web, social and email channels, including:
What platforms does AdRoll integrate with?

AdRoll integrates with more than 40 platforms across 8 categories, including eCommerce, CRM, Marketing Automation and Analytics. Learn more about AdRoll's integration partners.