Omnichannel Marketing 101
Marketing has changed rapidly in recent years, and today marketers can personalize and streamline the customer buying experience like never before. Channels such as websites, mobile devices and social media have changed how we engage with our customers. At the same time, artificial intelligence technologies enable marketers to personalize and customize each customer's experience by gathering, analyzing and using huge amounts of interrelated data. These are the developments that have led to omnichannel marketing, which personalizes a consistent, seamless shopping experience across all channels and devices.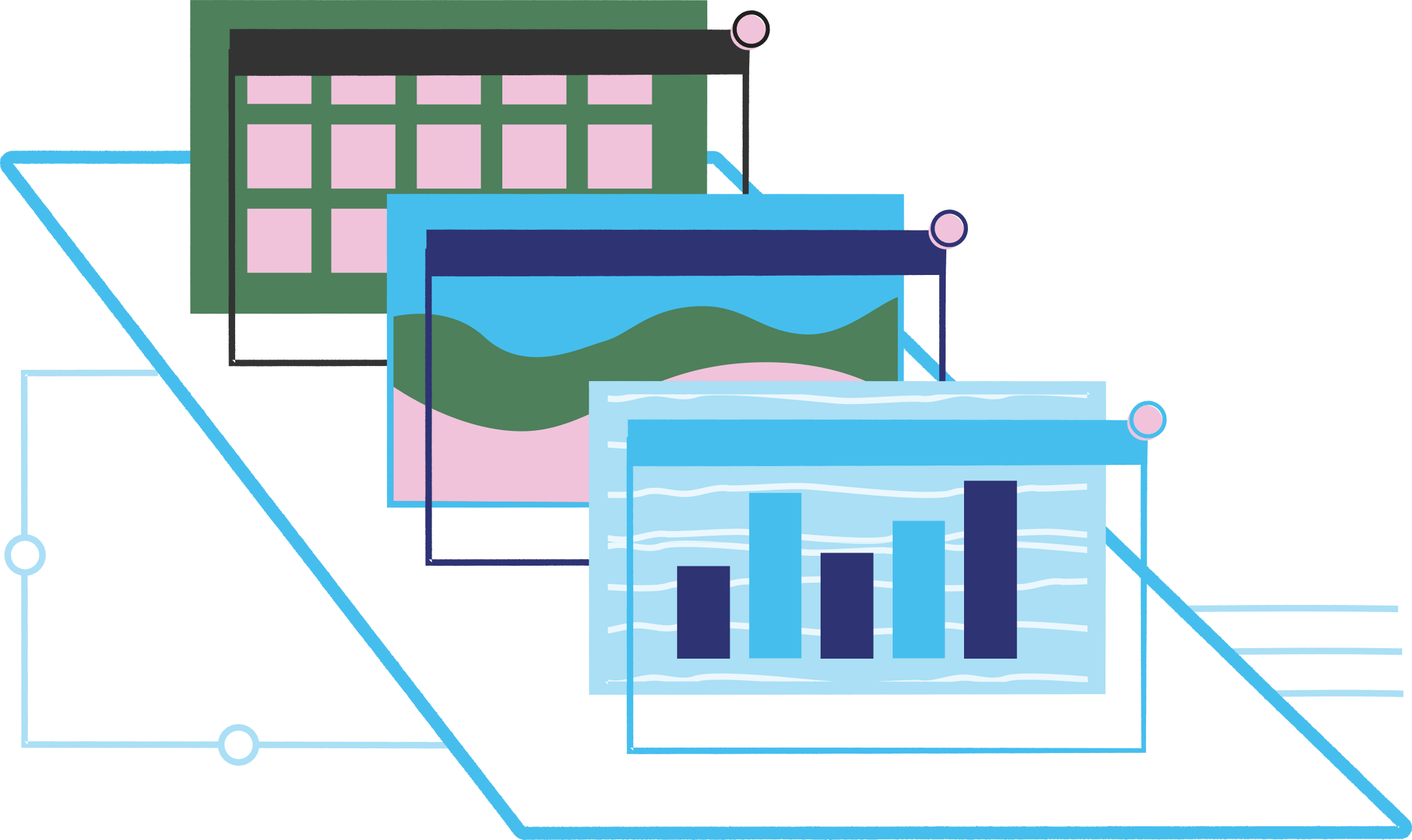 What's the Difference between Omnichannel Marketing and Multichannel Marketing?
Omnichannel Marketing: Omnichannel marketing uses multiple channels such as, for example, website, mobile apps, email, events, social media and brick and mortar stores to deliver a seamless customer experience. At a glance, many wonder if omnichannel marketing is the same thing as multichannel marketing. It is not.
Omnichannel marketing is customer-focused rather than company-focused. Its purpose is to create consistency for the customer no matter what channel a customer is using at the time. It recognizes that people may use a variety of channels in the course of making a purchase and seeks to keep the customer's experience consistent and easy. Each channel is used to support the others.
Multichannel Marketing: Though all omnichannel marketing uses multiple channels, multichannel marketing frequently is not omnichannel. Too many companies use multiple marketing channels independently of the others without integrating messaging, strategies and goals. Multichannel marketing that is not omnichannel does not focus on giving the customer a seamless experience across all channels. In other words, it is more product-based or company-based than customer-based.
Is Omnichannel Marketing the Same as Integrated Marketing?
When we referred to "integrated marketing" just a few years ago or even yesterday, we were talking about a consistent message across all channels. Savvy marketers have long understood that marketing should be customer-focused rather than company-focused and that messages must be consistent to be successful. That is, good marketing has always been about figuring out how to solve a customer's problems or offer them benefits rather than company chest-beating. But things have changed a lot in recent years.
Omnichannel marketing offers not only integrated messaging but also an integrated customer experience. As we have seen, much more personalization is now possible thanks to big data analysis technology. Here's one scenario:
The cat tree you looked at on a pet shop website is the same one that appears in an ad when you go on Facebook and the same one you see when the company emails you.
Ads start to follow you around the web not just about the cat tree you viewed, but also related products such as toys you can hang from the cat tree.
Suddenly, you are seeing a famous Internet cat recommending the cat tree in your Instagram Stories where you are asked to use an emoticon slider to show how much you love this cat tree. (Cats have been talking on social media almost from its inception.)
You get an email with a discount for the cat tree redeemable at a physical, in-store event in your area.
The message is consistent for each channel and each device, whether you are viewing on your laptop or your phone or your tablet. Where not so many years ago, marketers were pushing messages at consumers through, for example, publications, television ads, and generic email campaigns, today's omnichannel marketing seeks to engage and interact with the customer on a personalized basis.
Why Should I Use Omnichannel Marketing?
If you are selling retail and do not have an omnichannel marketing strategy, you are behind the 8-ball. Harvard Business Review studied the shopping behaviors of 46,000 customers who made a purchase within a designated 14-month period and found that 73% used multiple channels. 7% were online-only shoppers and 20% were in-store only shoppers. In other words, your customers want an omnichannel experience, and if you don't give it to them, your competitors will.
The same study showed that customers loved using multiple touchpoints in various combinations. For example, they might see your ad on FaceBook, sign-up for an email list to receive a promo code, see one of your social media influencer collaborations, and finally make a purchase.
Are there more reasons I should use omnichannel marketing?
Yes, here's just a few of them:
Omnichannel customers spend more than customers who only use one channel, and that amount goes up for every additional channel they use.
When customers did online research before going to the physical store, they spent 13% more than those who did not.
Omnichannel shoppers log in 23% more repeat shopping trips and were more likely to recommend the retailer than single channel shoppers.
How Can I Develop an Omnichannel Marketing Strategy?
Be creative and develop an omnichannel marketing strategy that works with your customers. You should constantly be brainstorming. Here are some basics.
1. Focus on Your Customers
Analyze every step of your customer's journey from their viewpoint. Have your experts test it thoroughly and then test it yourself starting from where you might enter as a customer and various points where you might interact with the company: searching for information, purchasing a product, every possible touchpoint. Now have some people test it who don't work for your company. You might run a beta for VIP customers and offer them gifts or steep discounts.
Think about how you can make your customer's experience as easy and rich as possible. For example, if you are a retailer with a web and physical presence, consider enabling your customers to

Buy all your products at either your physical store or your website
Order online and pick up at the store (and vice versa)
Scan the product to an app at your store then bring it up at home and order in a different color

Notify your customers when new products they might like given their buying history come available.
Set up venues where customers can easily ask questions and get quick answers such as on social media. Twitter lends itself well to this.
Think of any way you can to touch your customers and optimize their experiences. This is just a starting point.
2. Develop Consistent Messaging
If you are not sure what you want your audience to remember about you, how are they going to remember it? It's important that you develop consistent messaging and use a consistent voice across channels.
3. Listen and Respond to Your Customers
Once you have developed your messaging, don't just push it at your audience. Develop ways to listen to your customers and engage with them. Take polls on Instagram Stories. Run contests on your website for the best product suggestion. Answer their questions on Twitter. Engage!
4. Develop a Consistent Look and Feel
Your audience should be able to recognize a communication from you in any channel before they read any of your text. Design a look and feel that you use consistently across all your marketing channels.
5. Develop Channels that Support Each Other
To create a seamless experience for your customers as they move among your channels, your channels must support each other. Though messaging is critical, it doesn't stop there. If your channels are not supporting each other and creating a seamless experience, then you may be doing multichannel marketing, but you are not doing omnichannel marketing.
Here's a few examples of channels successfully supporting each other:
Use the swipe-up function in Instagram Stories to link to where your audience can buy that dress you featured.
Another way to integrate your online presence with your physical store is with Google's local inventory ads. Local inventory ads showcase your products and store information to nearby shoppers using Google search.
Use buyable pins on Pinterest to link to items in your ecommerce store.
Follow your customers with Facebook ads that feature products they abandoned in their shopping carts. In fact, consider selling directly on Facebook.
6. Optimize for All Devices
We've already said this, but it bears repeating. Customers should have an easy, pleasant, personalized experience no matter what device they are using. Gone is the day when mobile could be an afterthought. Your customer might access your website or social media on their laptop, use one or more mobile apps and visit your physical store before they make a purchase. More and more, people are using more than one device during their purchasing process. Making sure items they put in their cart while on one device are still there when they go back to their cart on another device is a no-brainer.
7. Determine How You Will Gather and Analyze Big Data
The personalization that makes omnichannel marketing hum is possible through acquiring and analyzing big data. Too often information is gathered, but it is not combined in a way that helps the customer experience. In other words, often the right hand doesn't know what the left hand is doing.
This is too much information to be analyzed by humans. You need computer programs that employ artificial intelligence and machine learning to identify customers across channels and devices to give them a consistent, integrated experience. You must slice and dice in various ways to segment your audience according to key data that enables you to cater to their interests and communicate with them based on their behaviors.
This brings to mind an important point. Don't treat new customers the same as you treat long-time customers. Introduce new customers and guide long-time customers according to their interests – and maybe give them a little loyalty perk now and then.
Bring Your Whole Team Into the Process
One of the reasons that channels frequently do not offer customers a consistent experience is because departments within companies are often run independently with little communication or coordination. To create a seamless customer experience, you will need to break down those walls, so departments devoted to product, marketing, communications, customer service and sales are all pulling together and helping to build your omnichannel strategy.
Analyze Before and After
Your customer's journey doesn't really begin with your channels. You need to understand where a customer was before they arrived at your online store or how they ended up in your physical store. You need to understand your customers' interests and motivations. This will help you to determine where and when to market to them. Use Google Analytics as just a start to see where customers came from before they ended up on your site. Is there a commonly used search? Is there a link in an article about your industry? Is there a Facebook ad that is pulling well? Once your customer leaves your site, where do they immediately go?
Analytics tools like our cross-channel reporting tool can help you to understand your customer journey across channels and devices. This information will aid you in understanding the various digital channels and devices that your audience utilizes as they move further down the funnel for you.
In order to fully optimize your campaigns throughout the customer journey, you need to unify your data from various sources to know what is driving your sales. You can't run an Omnichannel Marketing program effectively without a powerful cross-channel analytics and attribution tool.
Don't Put It Off
Today's consumers have high expectations. They don't want to be sold to and they don't want to waste their time navigating marketing that's irrelevant to them. The time is here to integrate your customer experience across all channels to build loyalty and increase your sales. No need to hesitate about what to do next. AdRoll's Marketing Platform can help you to develop your omnichannel marketing strategy and implement it every step of the way.