Unrolling Culture: How We Do Right by Our Customers and Community
Topics Covered:
At AdRoll, we give growing D2C e-commerce brands the power to connect with customers wherever they are. Since 2006, more than 120,000 brands have trusted us globally to personalize, coordinate, and evaluate cross-channel marketing efforts. 
Our people (Rollers) are key to making that happen. What sets us apart is that we are a people-first company. This is embodied by our six culture creatures, each of which represents a core value:
The Bee represents innovation and building products that work for everyone
The Monkey embodies fun and a mantra of taking work seriously but not ourselves
The Beaver shows a focus on being industrious and doing more with less
The Jellyfish represents transparency and being open and authentic with those around you
The Owl reflects wisdom and a focus on hiring great people and helping them grow
The Dog demonstrates loyalty and doing right by the customer and our community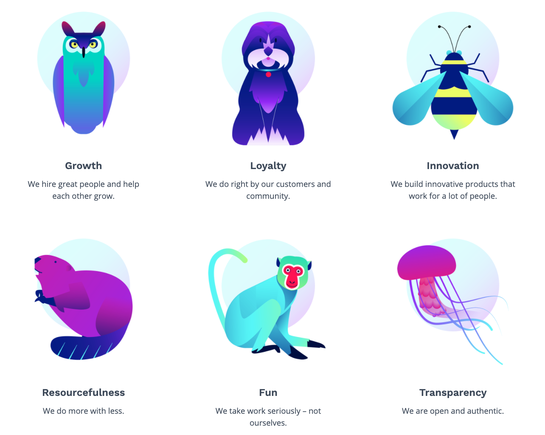 Collectively, our culture creatures represent what we stand for, our standards for the team, and how we reach our goals. We bring this to life through everything we do, from the office experience we provide (when we get back!) to the training and development programs we run. Here we'll talk about the Dog, which is all about doing right by our customers and community.
We highlight the characteristics of our culture because they're how we connect with the community at large. It's our work culture that helps our employees — our Rollers — to grow and develop.
The Dog: Do Right By Customers and Community
At AdRoll, we believe that putting our customers and the community that we live in at the heart of everything we do is foundational. This belief allows us to be better partners and better neighbors to everyone we work with. Whether that is educating our customers on the things they need to focus on to grow their business or simply spending the time giving back in the community, it helps create a strong team bond where we stand by and support one another. Here are some of the initiatives that help bring the Dog to life at AdRoll.
NextRoll Gives Back
We give all Rollers the time and opportunity to give back through volunteer efforts that focus on education, professional development, and community support. We call this NextRoll Gives Back.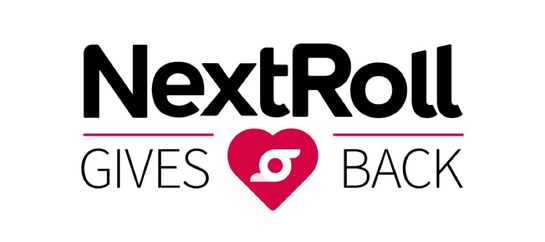 Each office has a volunteer board that coordinates activities and recognizes participation. Rollers are encouraged to suggest initiatives and causes they're passionate about or already involved in to broaden the ways we give back.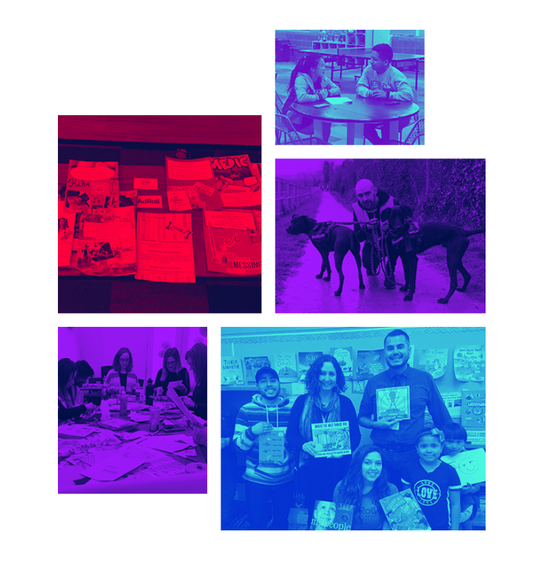 There are always so many community-based charitable programs deserving of support. However, homelessness and education are two that our Rollers feel very strongly about, so they are the ones that our organizing committee focuses on heavily. 
From a professional development perspective, we're continually looking at ways to harness our offices' knowledge and expertise for good. For example, our teams help run classes in schools for students considering future career options. 
Our Customer Community 
Providing customers with what they value, what they prioritize, what they need, and what would make their lives easier is what doing right by the customer is all about. Access to advice that helps them do their jobs better or make themselves better is critical to this — as is education about what's happening in their world, what others like them are doing, and what trends affect them.
These are the things that keep our customers awake at night, so they should be the things that make us restless. From this, we established the Growth Guerilla Collective (GGC), an online community that brings together like-minded customers with similar challenges and opportunities. It allows them to get the advice and support they need to grow and develop personally and professionally. Unsurprisingly, the logo for the GGC is a Dog.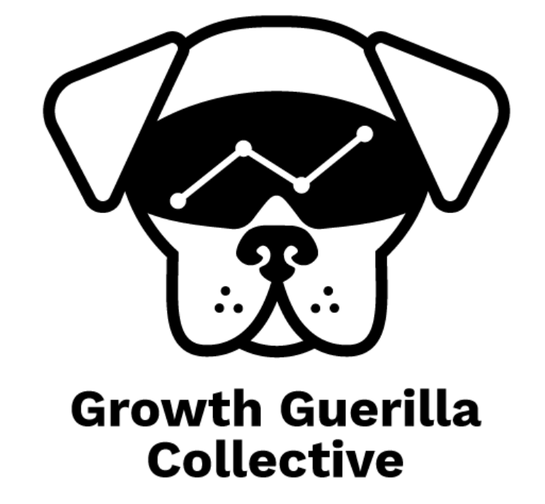 Ultimately, doing right by our customers and the community is much more than a collection of initiatives for Rollers to get involved in. It's a mindset that we foster and encourage across the organization; it is led from the top and makes sure everyone has a voice.
AdRoll is a rapidly growing e-commerce marketing platform, and we're always on the lookout for talented, motivated people to help drive our success and grow with us. Check out the roles we have available here.
Last updated on November 14th, 2022.