Unrolling Crown Affair: A Fireside Chat With Founder and CEO, Dianna Cohen
Topics Covered:
With salons, spas, and wellness centers closed during the pandemic, many women sought out ways to practice self-care at home. Enter Crown Affair, an ecommerce brand that specializes in quality haircare rooted in ritual — and also clean ingredients, effective formulas, and beautiful handmade tools. 
Here's the story of Crown Affair's savvy founder, Dianna Cohen, and everything you should know about the brand's meteoric rise after just one year in business. 
A Breath of Fresh Hair
Dianna Cohen's roots in emerging D2C brands stem long before she launched Crown Affair in 2020. "I moved to NYC for college, interned at a lot of places at the time, had the dream that every girl had — you know, do the whole 'Devil Wears Prada' thing,'" she explained. "But, not surprisingly, the world was changing with the internet — at the time, Instagram was becoming a thing." 
The timing of her interest in new digital channels was serendipitous. An internship at beauty website Into The Gloss under Emily Weiss (who later launched the powerhouse millennial D2C brand, Glossier) turned into a full-time job in 2012. It was there that Cohen was tasked with various responsibilities, leading her to develop a range of scrappy skills, from interview transcription to editorial production. 
"I used to moderate the comment sections, [where] I would just go through all the comments," she said. "And now, when I look at launching Crown Affair, I realize it was born in the comments section." Or in other words, the Crown Affair brand was born out of community.
After leaving Into The Gloss, Cohen dove deeper into the D2C world. She joined a startup called Spring, one of the first mobile shopping apps. (Instagram would later hire part of the team to run Instagram Shopping.) From there, she joined Away, the D2C luggage company, as head of partnerships. In 2017, she decided to launch her own agency, Levitate, which focused on scaling VC-backed businesses through grassroots brand marketing strategies.
The agency was a major success, winning over clients including Harry's, Seed, Yumi, Buck Mason, and Outdoor Voices — it even earned her a spot on the 2019 Forbes 30 Under 30 list.
But Cohen wanted more. "I was always the weirdo obsessed with hair, in a way that you have a friend who loves makeup or skincare," she said. 
With a passion for hair care and a wealth of experience in the brand marketing world, she launched Crown Affair in January to sell handmade combs, silky scrunchies, and beautiful boar-bristle brushes. Six weeks later, COVID-19 would drive everyone indoors.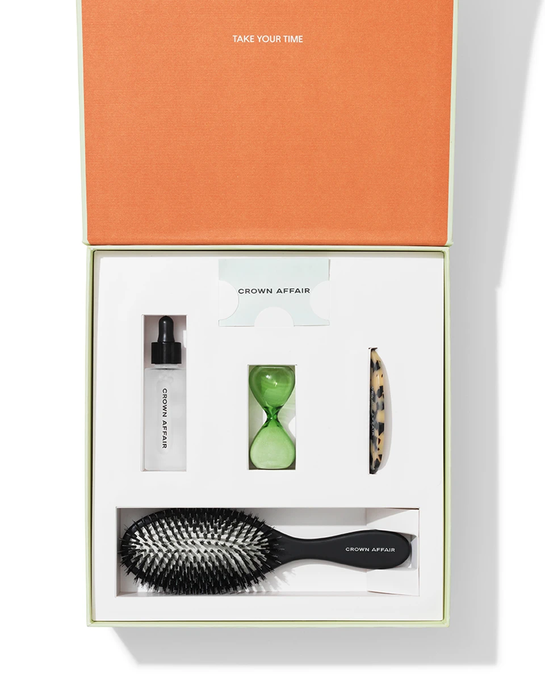 Despite the pandemic, the brand became a hit among shoppers and major beauty publications, including Vogue and Allure. Less than a year and a half later, Cohen has her sights set on expanding beyond the D2C model. 
I Comb, I Take Great Care, and I Conquer
Crown Affair doesn't just sell hair care products. It promotes a mission that's rooted in taking care of one's self and slowing down. "Our vision has always been about caring for your hair beyond the salon chair, making haircare a daily ritual, and making luxury products accessible so that people can reconnect with their hair at home," Cohen told fashion and beauty blog Who What Wear. 
For example, every haircare set includes a small, three-minute hourglass, a perfect little reminder to take a break (or use as a timer for how long you're brushing your hair). Products are designed to keep things easy — unlike competitors, you don't need to be well-versed in haircare to use Crown Affair. It also helps that the brand's social media posts highlight the importance of pausing, taking a moment, and being self-assured — Crown Affair is all about daily and approachable haircare as a key avenue for self-care.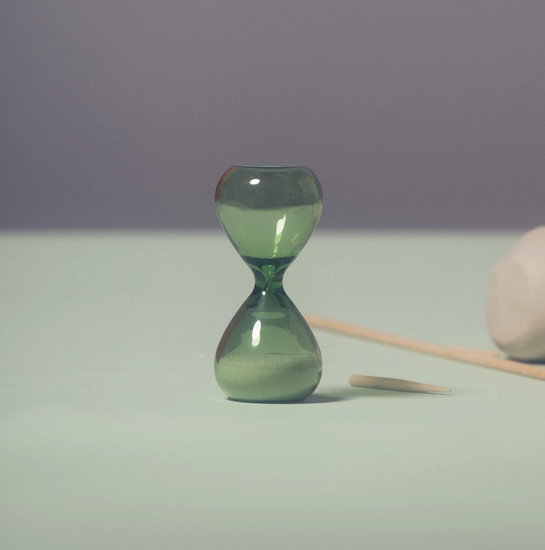 The combination of product selection and brand positioning has been hugely effective — gone are the days where women feel frustrated by their haircare routine. As one reviewer commented: "You definitely feel like you are doing something spectacular for yourself or a loved one when you order these products." 
A Curl's Best Friend
Before launching Crown Affair, Cohen, who was frequently asked about her hair routine, circulated a Google Doc that listed the products she used and how she used them. She was surprised by the positive response — friends, acquaintances, and even friends of friends started using the document as a platform to share their own stories, tips, and experiences. 
It was a moment of awakening: Cohen realized there was an opportunity to create a haircare brand rooted in storytelling and community. 
Today, community-building is a massive part of Crown Affair's business model. The brand creates a space that allows anyone to take advantage of the guidance and tools they need to embrace their haircare. "I've learned that your first hundred customers are your people," Cohen said. "It's about building that community of customers from an influencer perspective." It's a sentiment that echoes expert marketer Seth Godin's approach to having "1,000 true fans."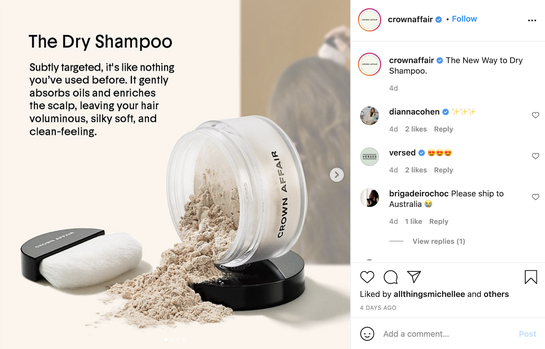 Connecting with their existing community is exactly how Crown Affair successfully launched their new dry shampoo (innovatively the first of its kind in this category). Cohen attributes the company's growth to this core group of customers who not only love the brand but also actively promote it through word-of-mouth within their own networks. 
Shears to You
Another major part of Crown Affair's success is its acute understanding of its customers: who she is, what she likes, and what she wants. "I'm not #hairgoals, I'm not on Youtube watching hair tutorials. I just want to take care of my hair," Cohen said, from the perspective of her target customer. "Everyone's different, but I didn't connect with any of these other salon hair brands. I love drugstore makeup and stuff, but I'd spend more for great hair products." 
To generate these deep insights, the team looks at a wide range of data sources, including who saves and bookmarks their posts to revisit later. Armed with a clear understanding of their customers, it's clear how some marketing channels are more important than others. 
"Of course we're on Twitter, but we're not 'on' Twitter," Cohen shared. "Occasionally we talk about an award from a publication, and trust me, I would love to bring on a comedian to freelance write for us on Twitter. But it's just not where anyone on our team should be spending time at this stage of the business." 
Point taken: Having clarity about what channels your target audience spends time on, understanding how they spend their time on these channels, and then showing up on these channels in a way that meets their needs is the key to successful brand marketing. 
Making Waves With Content
Successful D2C brands prioritize listening to their community and make decisions based on their needs — and that's exactly what Crown Affair does. To Cohen, content (such as product descriptions, the "Our Story" website page, organic social media, and beyond) is a tool for intentional storytelling, which plays an essential role in building and growing the brand. 
In a Forbes interview, Cohen emphatically said, "Hair is the one category that has yet to be democratized from a storytelling perspective. And the community is not just about cool chicks."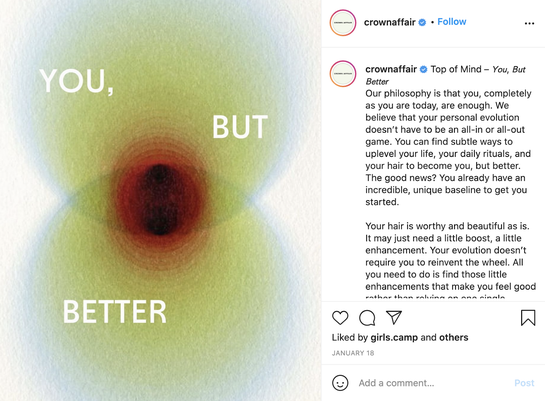 But as a growing D2C brand, they must also stay nimble. "The truth is, we reevaluate [our overall marketing strategy] every six months because it changes so quickly," Cohen shared. 
To make sure their content resonates with changing consumer behavior, the team analyzes existing and new reasons for why people use specific platforms. For example, Pinterest has been a great marketing channel for them. "People go to Pinterest with a different headspace compared to Instagram. Figuring out how each of those ecosystems works and [what] your brand voice is super important for creating content," she shared. 
Well-Comb All Content
With Crown Affair's presence on various marketing channels — all of which require unique strategies — one of Cohen's jobs is to ensure tasks are clearly outlined, keeping the whole team in sync. 
According to Cohen, from an organizational standpoint, overseeing content is the responsibility of the content campaign manager. "It's important to have someone break down and understand the content buckets." Other members of the Crown Affair team are responsible for supporting community creators and developing spaces for fans to tell their stories.
Cohen shares that there isn't an elegant solution for managing user-generated content (UGC). Unlike other marketing channels, there aren't notable tools nor platforms that can substitute the manual, and essential, work of building relationships, having conversations, and collecting assets. 
Quality A-shear-ed
With 54% of shoppers saying they actively consider environmental sustainability when making a buying decision, Crown Affair's commitment to ethical materials and manufacturing processes are highly relevant to their target audience's considerations. 
In a bold and strategic move, its website includes a long list of harmful ingredients they never use, including parabens and sulfates. It also assures visitors that their tools (brushes, combs) are handcrafted from carefully sourced materials. Meanwhile, their packaging is recyclable, reusable, and compostable. 
Beyond these claims, sustainability is baked into the ethos of the company. Unlike the planned obsolescence of other popular goods, Crown Affair's products are purposefully designed to last because they believe that "less is more" and "buying better means buying less."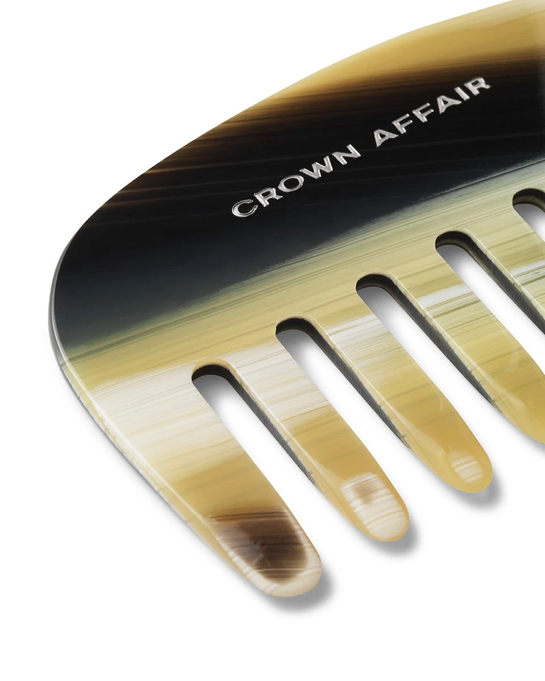 The Roll-Up
Despite the uncertainty of the post-pandemic world, there's something we can all agree on: It's more important than ever to slow down, breathe, and take care of ourselves. Crown Affair does a great job of fulfilling these needs, as well as demonstrating how ecommerce brands can grow and win: 
Meet your customers where they are. Don't try and be everything to everyone — customers can see through inauthentic messaging. Instead, focus on your core community with those loyal fans who believe in what you're doing. 
Building a brand and selling via community-centricity can be an extremely powerful growth and development strategy. For beauty brands, shoppers are more captivated by good storytelling from their friends rather than a "Hey, use my code!" message out of the blue. Regardless of industry, word-of-mouth marketing is hugely influential in 2021 as it always has been. 
The early stage of building a brand is developing customer loyalty. Find your 100 fans, and growth will come. Nurture this core base — show your appreciation for their commitment, listen to their feedback, understand their needs, and give them a reason to return for more — and they will return the love. 
Last updated on September 16th, 2022.