Boost Holiday Sales With These 3 Cost-Saving Campaign Tactics
Topics Covered:
Now that you've gotten a few ideas to easily attract and convert holiday shoppers, it's time to build those tactics out into a fully developed campaign.
Luckily, smart planning can help you get ahead of the competition and increase holiday demand to grow your bottom line — we've got three tips to get your campaign on the right track.
1. Launch Brand Awareness Campaigns Early
With consumers on the lookout for great deals and exciting gifts, the holidays are, without a doubt, a critical time to invest in attracting new audiences to your site. Many marketers hope to increase their holiday sales with new user acquisition kicking off in December. While that might seem logical, driving new audiences to your site prior to December with brand awareness campaigns is a smarter plan.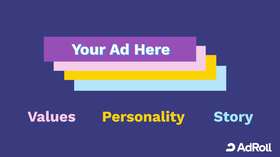 It may not come as a surprise, but as demand for online ad space increases over the holidays, so does the cost of ad inventory. In fact, you can expect to see CPMs increase by a whopping 30-40% in Q4 across social channels.
Additionally, 31% of consumers start their holiday shopping in June, meaning that by launching your holiday campaigns in December, you not only miss out on more cost-effective acquisition but you also lose out on sales from early bird shoppers.
2. Focus on Customer Retention Efforts
Even if you begin engaging potential shoppers way before the holiday season rolls around, customer acquisition is not cheap. Enter customer retention — it's 5-25 times cheaper to encourage an existing customer to come back for more than to attract a new one.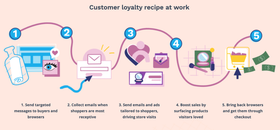 Loyal customers are even more valuable during the holiday season when there are so many brands competing for shoppers' attention and dollars. However, to successfully drive their purchases, you need to use customer retention tactics such as launching a loyalty program that rewards them for returning or creating a program that incentivizes new purchases.
3. Go Beyond Discount Campaigns
With retailers slashing prices everywhere you look, it can be tempting to do the same — until you realize how narrow your profit margins become. That said, another cost-saving solution to boost holiday sales is to offer value unrelated to deals and discounts, such as these:
Free shipping, returns, and exchanges

Free gift wrapping options for purchases over a certain amount

Small gifts and freebies for return customers
Trust us: These small but considerate touches can go a long way in building trust with and delighting shoppers.
Save Big This Holiday Season
With these three strategies, you're one step closer to a successful holiday season. Don't stop here. To make sure none of your holiday campaign strategies and tasks accidentally slip under the radar, you'll want to use our month-by-month holiday campaign planning guide below.
Last updated on October 10th, 2022.