Laying the Foundation for Your Brand's Digital Transformation [TEMPLATES]
Topics Covered:
Everyone has their own idea of what "digital transformation" means. For some brands, it's little more than uploading their catalog to the internet. Others have found new customers by moving advertising and marketing efforts online.
Thinking about digital purely in terms of "How can I do what I'm doing now, but online" isn't enough, and it's certainly not just creating an e-commerce website or occasionally posting on Instagram. Digital-first is about achieving the perfect unified experience for customers, and, with it, brands can reach further to acquire customers they otherwise wouldn't have. It gives consumers, products, and systems around the world the ability to connect instantly. This gives customers new experiences and ways to engage that add value far beyond e-commerce and acquisition.
This is what real digital transformation is all about: giving you the tools and insights to create customer experiences that are unlike anything that has come before, both online and off.
Why Digital Transformation?
Becoming digital-first has a significant effect on every aspect of your brand. It's not just about marketing; it's about customer experience and support, logistics and fulfillment, on- and offline retail, and even community and internal culture. Moreso, becoming digital-first enables challenger brands to compete with big, well-established companies. A well-executed digital transformation will touch every department and requires buy-in at every level.
Reimagining Your Brand for Digital Transformation
Understanding your digital direction starts with knowing the market you're in. Who are you competing against? What do their digital efforts look like? What makes you different and able to offer a better value proposition to customers?
What's your value proposition?
What do you offer that your competitors don't? Your digital transformation begins with understanding your value prop, and that starts with knowing your differentiators. List out your differentiators, and then put them all together into a simple, clear value proposition using our template below.
For example, TastyTee Co. makes fun, lightweight shirts for foodies and food lovers. Their creative designs focus on foodie culture, and high-quality products distinguish us from the competition.
Click the image below to download this template.
Perform a SWOT analysis on your three main competitors
A SWOT analysis on your top competitors can help you better understand your own strengths and the opportunities available in the market. To perform the SWOT, list out each competitor's strengths, weaknesses, opportunities that they present for you, and threats that they pose to your business.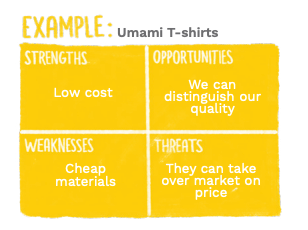 When selecting competitors, it's a good idea to pick one that is a market leader and two that are relatively close to your size now or your target size in the next two years. Choosing three companies that are much larger than you will give you limited insight into short- and mid-term growth and limited opportunities to push ahead. Picking three companies that are too small will limit your ability to learn from their success and won't push you to achieve as much as you can.
Click the image below to download this template.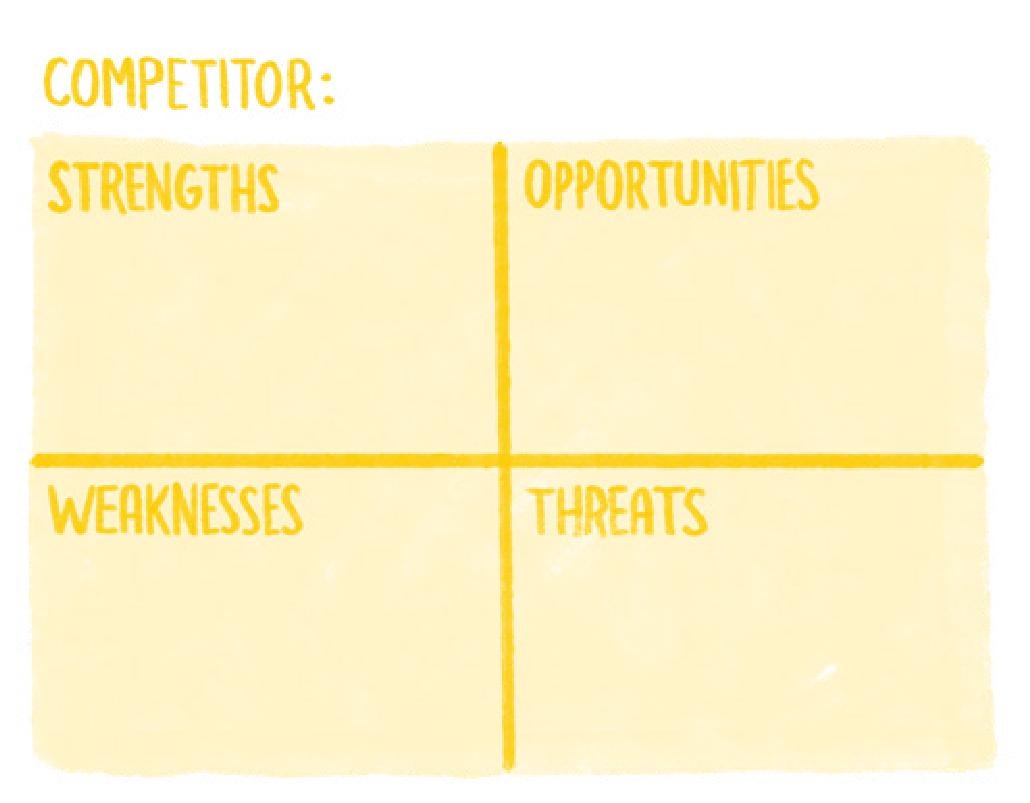 Who are your customers?
Great companies become great by knowing who their customers are. A great digital transformation has to start with that ideal and work toward making customers the center of every decision made. Why do they buy? Who do they buy from? What are their pain points? How do they feel about this purchase? 
Place yourself in the shoes of a potential buyer and try to understand not just the rational driver, but the emotions that create a purchase.
While no two customers are identical, they likely share some common traits and characteristics that make them easier to group into broad demographic segments. Finding those characteristics and patterns, in turn, will help you tailor your messaging, outreach, appearance — everything about your marketing — to make your brand irresistible to your target market.
Follow our template to create three primary customer groups you can keep in mind when working on your digital transformation. Focus especially on what (do they buy?), when (do they purchase in their journey?), why (do they pick your product?), and where (can you reach them?).
Click the image below to download this template.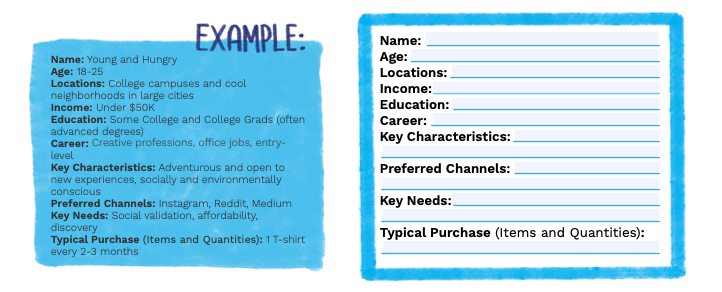 Perform a SWOT analysis on yourself
Understanding where you're starting is just as important as knowing where you're going. Before you can chart a plan for a digital transformation, you need to answer the question of where you are right now.
As you work on this section, it's of the utmost importance that you're honest with yourself about your current capabilities. You won't be able to improve if you don't acknowledge the things that need improvement.
Just like performing a SWOT analysis on your competitors will let you know where your opportunities to overtake them are, performing one on yourself will help you understand where you need the most work internally. By identifying your biggest opportunities for growth, you'll be able to put together a plan that takes advantage of your existing strengths. Identifying your threats, on the other hand, will help you figure out where you can shore up your brand to mitigate risk.
Click the image below to download this template.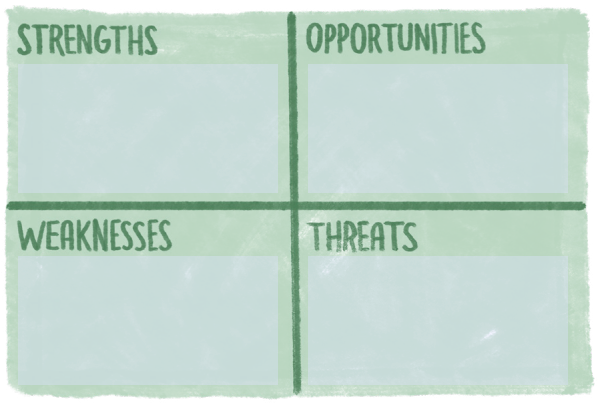 Are you interested in learning more about how to carve a place for your brand? Check out our interactive workbook, The Ultimate Guide to Building a Digital Brand, to understand how to differentiate your brand from the competition.
Last updated on September 12th, 2022.