ChaiRoll Honors Holocaust Remembrance Day
Topics Covered:
This month, Holocaust survivor and Neither Yesterdays Nor Tomorrows author George Elbaum spoke at NextRoll's San Francisco office at an event live-streamed to more than 200 employees across the country.
The talk was presented by ChaiRoll, NextRoll's Jewish Employee Resource Group (ERG), in recognition of International Holocaust Remembrance Day. This year marks the 75th anniversary of the liberation of Auschwitz and the end of World War II. There are few Holocaust survivors still with us and fewer who are willing to speak about their experiences. I feel very fortunate not only that I met George Elbaum and heard his powerful story, but that I could share the experience with my colleagues.
Planning a Holocaust Remembrance Event at Work
When I saw that George Elbaum, who survived the Holocaust as a child in Poland, was giving a talk in San Francisco, I was eager to go. My paternal ancestors are Jews from Poland, and if they hadn't fled after World War I, I wouldn't be here today. I visited the Auschwitz concentration camp following a business trip to Poland last year and was deeply moved by the experience. I couldn't attend the talk that night, but I had an idea: what if we invited Dr. Elbaum to share his story at NextRoll?
Not all companies would openly discuss the Holocaust and antisemitism, but NextRoll isn't your average company. I feel fortunate to be part of a company that values diversity and inclusion, and to lead ChaiRoll, NextRoll's Jewish ERG. Our group's mission is to educate about the traditions and culture of the Jewish people, celebrate holidays, and give back to the community. I grew up in a multicultural family and as a leader of ChaiRoll, I strive to bring people together from all backgrounds.
I saw on Elbaum's website that he had given more than 250 talks around the world, mainly to student groups. When I reached out to invite him to speak at NextRoll, which would be his first time speaking for a company, I was extremely grateful he agreed. He expressed that he feels "a strong responsibility to give back" through his talks. I was also grateful that the NextRoll leadership supported the event and encouraged us to take time out of workday to hear his story.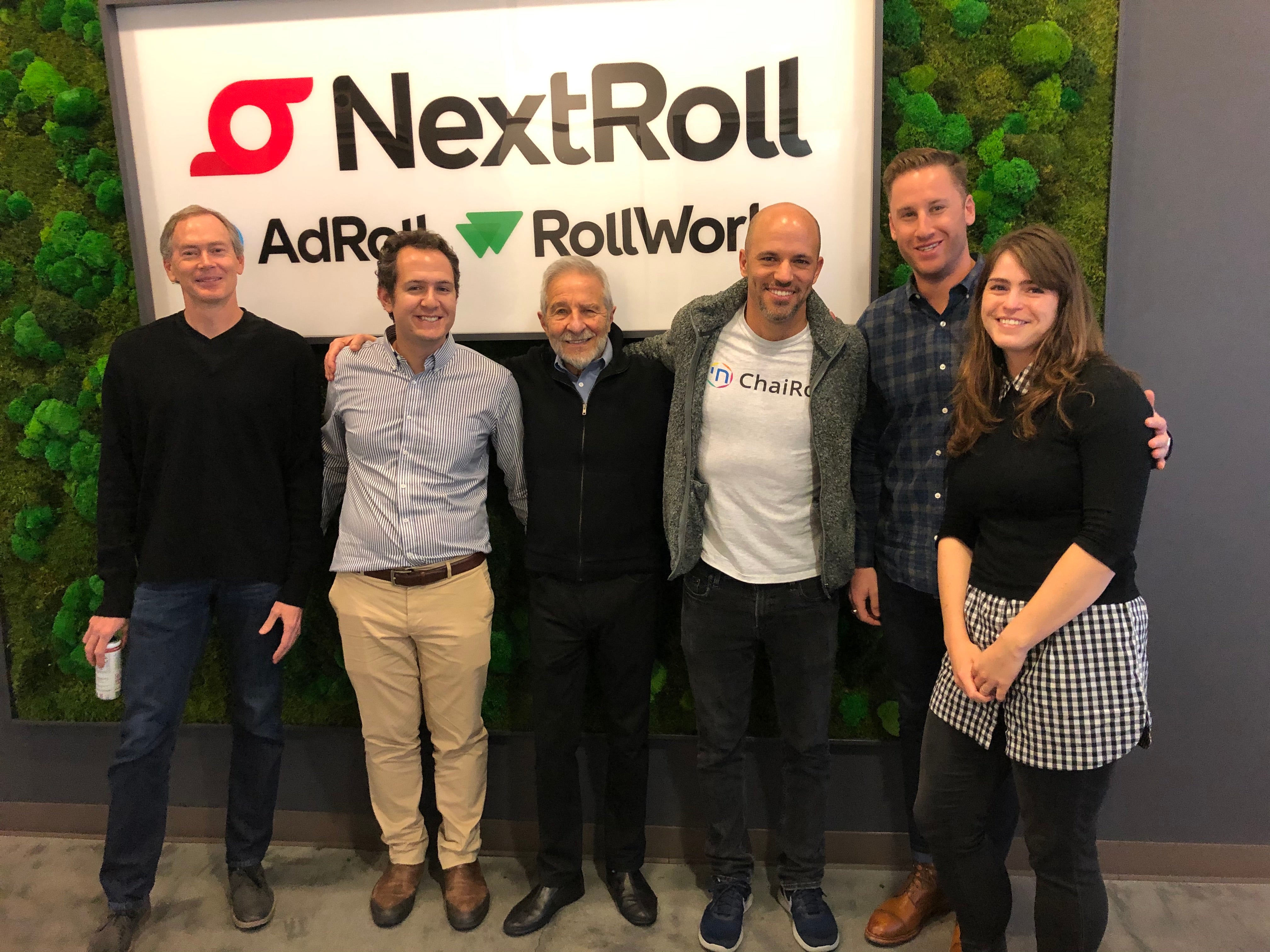 A Story of Survival and Resilience
George Elbaum, now 81, was one when Hitler invaded Poland. To evade the Nazis, his mother moved him between various Catholic families. During his talk, he turned to us and asked, "if you had the opportunity to save one person, maybe a skinny child like me, knowing that you would be risking your own life, would you do it?" He spent his early childhood living in fear, not knowing if he would ever see his mother again.
Being reunited with his mother after the war ended was the most exciting moment of his childhood. Out of his extended family of twelve, only he and his mother survived the Holocaust. Elbaum immigrated to the United States in 1949, at the age of 11, and adjusted to a new language and culture. He went on to earn a Ph.D. in nuclear engineering from MIT, built a very successful career and became a husband, father, and grandfather. For more than 60 years, he did not speak about the Holocaust or his childhood. He began writing and speaking about his story in 2010.
When asked how to honor the victims of the Holocaust apart from official remembrance days, Elbaum said, "I would hope that people would stand up and speak up whenever they see or hear intolerance," a message which compels him to keep sharing his story.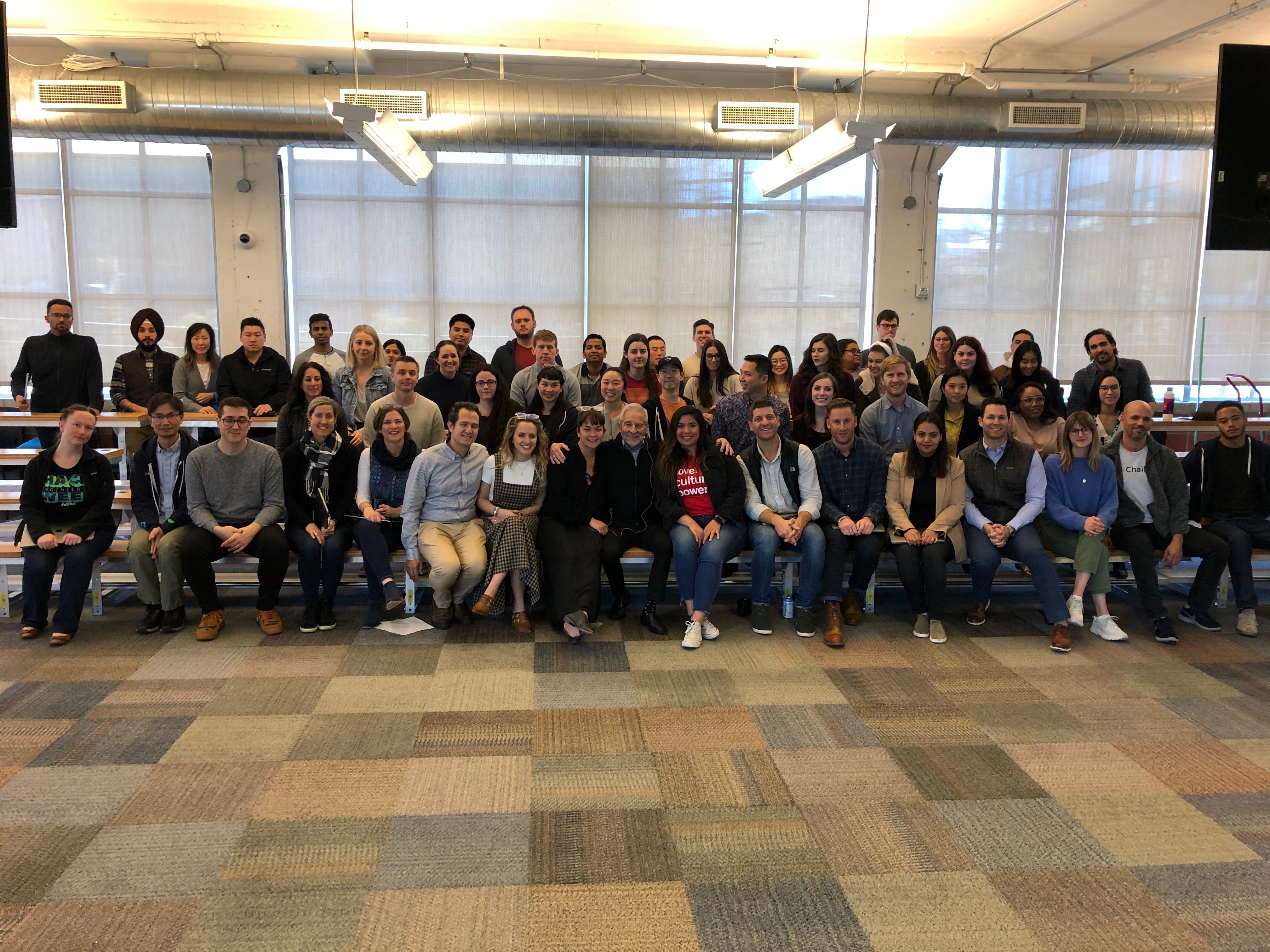 After the talk, many of us gave him hugs and wrote thank you notes. "I cannot believe that I was able to see Dr. Elbaum's presentation and hear his story," Alejandro Cancio, a New Business Account Executive, said. "His words and his encouragement for us to keep fighting for what's right will never leave me."
Thanks so much to Dr. Elbaum for sharing your time and your story with us, and to all of my colleagues at NextRoll who supported this event. Special thanks to the ChaiRoll Board, Claudia Villanueva (Diversity & Inclusion Program Manager), and to the entire NextRoll leadership team for making this event possible.
Last updated on September 16th, 2022.