How Augmented and Virtual Reality Are Used in Marketing
Topics Covered:
Technology is becoming more and more sophisticated, and so are consumers. That's why it isn't enough to engage them — you also have to surpass their expectations. This is why you should consider incorporating augmented reality (AR) and virtual reality (VR) into your marketing strategies. Let's explore the definition of each, examples of brands that are doing it right, and whether small businesses can partake.
What's Virtual Reality?
With virtual reality, your sights and sounds are cut off and replaced by a virtual, computer-generated environment. The environment could be anyplace — you could be transported to a tennis court, facing your digital opponent, or you could be in a fantasy world, complete with dragons and elves. Virtual reality envelopes you in 360 degrees and three dimensions so that you feel like you're fully immersed in another universe. In many instances, you're able to navigate through virtual reality experiences and use your hands to manipulate objects. 
What's Augmented Reality?
Augmented reality uses technology to overlay (or augment) sounds, graphics, and text over the real world. You're not transporting to another dimension — you're bringing aspects of it to your world. Whereas virtual reality most often requires a headset, you can experience augmented reality by simply holding up your phone while running through apps. 
Virtual and Augmented Reality in Marketing
The economic impact of virtual and augmented reality is predicted to reach a staggering $29.5 billion this year. Why? Because they create lush, immersive, and interactive user experiences and enable consumers to get up close and personal with your product or service. When used correctly, virtual and augmented reality could improve buyer awareness, offer better personalization, and speed up the purchasing process. 
Examples of Virtual Reality in Marketing
TOMS Shoes
TOMS is a shoe company that's best known for donating a pair of shoes to a child in need every time a customer makes a purchase. They upped their "One for one" slogan by incorporating virtual reality into their marketing strategy. 
The TOMS Virtual Giving Trip allowed viewers to follow the TOMS team to Peru through a four-minute virtual reality film, chronicling a visit to a school of children who are about to receive their new shoes. TOMS set up this experience across their retail shops and trunk shows, and it was a hit because they successfully appealed to the emotions of the audience.
TopShop
Since we're on the topic of fashion, we can't leave out the TopShop VR catwalk experience. How often do you get an opportunity to sit front and center at a high-profile fashion show? Then go backstage to see all of the action and celebrities?
Probably not very often, which is why TopShop's campaign was so cool. They filmed the fashion show in real-time from a front-row seat through specially customized Oculus Rift VR headsets. TopShop store visitors were then able to re-live the show on-demand. 
Oreo: The World of a Flavoured Cookie 360°
Here's a fantastical example of how virtual reality can play up to your imagination. Using Google's Cardboard headset, Oreo allowed viewers to dive into its "Wonder Vault," a place where its cookie flavors are dreamed up. You travel through milk rivers, cocoa mountains, and life-sized Oreos to see how their Filled Cupcake flavored Oreos are made. It's a fun campaign that was an excellent awareness campaign for a new product launch. 
Examples of Augmented Reality in Marketing
Ikea
While home decorating, in theory, is delightful and fun, it's anything but easy. You have to break out the measuring tape and mentally exhaust yourself by envisioning how certain pieces of furniture would look in your home. Thanks to augmented reality, this is no longer an issue. 
With an app called Ikea Place, you can scroll through their catalog of more than 2,000 products, hold up your phone, and then use the camera to place digital furniture around your home. You're even able to see what a fold-out sofa would look like when it unfolds into a bed. 
AMC Theaters
As mentioned earlier, consumers are more sophisticated than ever — meaning that they've also become more demanding and want to be able to get information as quickly as possible. That's why AMC Theaters made sure that their app included elements of augmented reality. If somebody sees a movie poster, they're able to open the app, scan the poster, and find out everything they need to know about the film, including release dates, the trailer, and who's in the cast. They're even able to purchase tickets and book seats if the film is already released.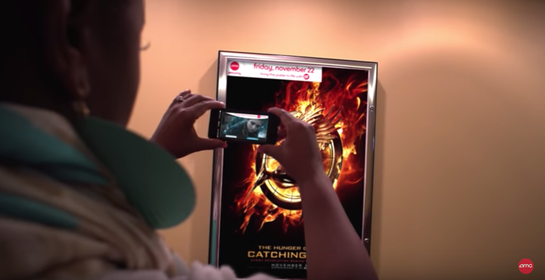 Sephora
Sephora's "Virtual Artist" tool has been the star of its app since 2016 and remains one of the most famous examples of augmented reality within the beauty industry. Rather than seeing how certain furniture looks in your room, this app allows customers to see how they'd look with certain makeup products. You can play around with lipstick, overlay eye shadows, and much more.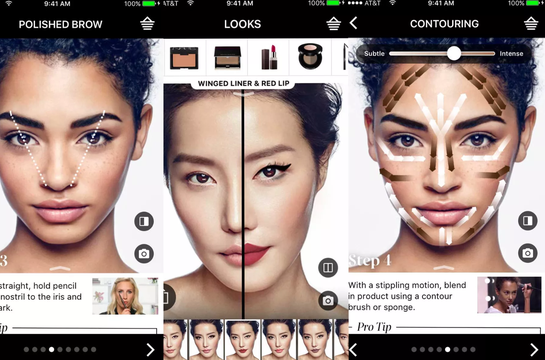 Virtual and Augmented Reality for Small Businesses 
So, you know that augmented reality and virtual reality can enhance your customer experience and you're ready to incorporate them into your marketing strategies. However, these solutions can be pricey — 3D modeling and app development probably wouldn't fit into a small business's budget. 
So, how do you afford to work with augmented and virtual reality on a tight budget? 
First, do your research on custom solutions — some options might be more affordable than you'd expect. With the right plan, it's possible to develop cost-effective solutions. Outside of that, it's easiest to begin implementing augmented reality methods. A couple of ideas to consider:
Take your regular business card and add augmented reality functionality. You could add buttons to text or call, include a pop-up video showing off your product, and more. 
Offer your product using an already-made augmented reality app instead of integrating the functionality or creating your app. 
Last updated on October 28th, 2022.