7 Tips to Building an Effective Community Marketing Strategy
Topics Covered:
More than ever, customers want to connect with the businesses they support — cultivating buyer-seller relationships built on trust, transparency, and thoughtfulness. They want their unique needs and expectations to be both met and anticipated. If they're not, shoppers are more than ready to switch brands if the company's priorities and behaviors shift. In fact, according to Salesforce, 88% of customers believe the experience a company provides is more important than the product or service they offer.
So, it should come as no surprise that to cater effectively to customers amid these uncertain, yet exciting, times, you need to invest in community marketing.
What Is Community Marketing?
The word "community," can be defined as:
A group of people with common interests

Who come together over those shared interests (in-person, virtually, or a hybrid of both)

To form a strong, tight-knit social group
Community members care about each other, feel a sense of kinship, and even often work together to achieve goals related to their common interests and attitudes, like protesting an event or raising funds for a cause.
Community marketing, therefore, is prioritizing the long game of customer connection and engagement over lead generation and quick acquisitions. It's carving out a safe, inclusive space for brand enthusiasts — a Facebook group, for example — and using the right marketing strategies and processes to create powerful, customer-led experiences that help you stand out from your competition. After all, when customers feel seen, heard, and valued by your brand, they'll stay longer and spend more over time.
What Are Its Benefits?
By investing in an effective community marketing strategy, you're able to:
Learn more from your customers. Whether that's handling customer questions and complaints in a timely manner or gathering product feedback through an online survey, community marketing helps you deliver a better service and experience to prospects and customers alike.

Reduce your paid advertising costs and efforts. While not totally ineffective, paid advertising is less popular than it used to be, primarily because so many people have "banner blindness" and outright ignore content in site spaces traditionally dedicated to ads. Community marketing, on the other hand, enables marketers to focus more of their efforts on engaging with loyal, active customers to act as unpaid brand ambassadors.

Boost customer and employee retention. Like customers, employees — especially millennials — value well-meaning, well-defined companies that make them feel connected and a part of something bigger than themselves. If you don't exude purpose, you'll lose both dedicated employees and worthwhile customers to companies that do.

Add value that extends beyond selling a product or service. With effective community marketing — specifically in the form of exclusive content and thought leadership content — you can differentiate yourself from your competition, demonstrate industry credibility and, most importantly, attain and retain profitable customers to boost your bottom line.
The best part? Building a community marketing strategy is fairly simple, especially when you take the time to map out your vision.
7 Tips for Building an Effective Community Marketing Strategy
1. Define your purpose
Without a clear purpose and focus, how can you possibly create a community-owned space that's safe, inclusive, and highly effective — one that allows users to connect, share knowledge, and help you achieve your goals? (Read: You can't.) If prospective members don't know what to expect in your brand community, they won't join, tell others about your brand, or provide feedback on product improvements.
So, when creating your community marketing strategy, define a purpose or mission statement that helps customers better connect with and advocate for your brand. Say, for example, you sell pressure cookers. Your defined purpose can be a place for community members to share recipes and cooking tips in a fun community.
When it comes to defining your purpose, you need to also identify your target audience. Who are they? What do they value and what makes them tick? The more you understand them, the more you can speak to them and show your interests align.
2. Prioritize customer loyalty
Another key component of a powerful community marketing strategy is one that offers some form of loyalty or referral rewards program within the community that can use your happy customers to grab more customers like them. This program doesn't have to break the bank, either. Free to customers, beauty retail giant Sephora's Beauty Insider program lets shoppers earn points buying their merchandise that they can then redeem for deluxe product samples, bundles, or experiences that they can share with others.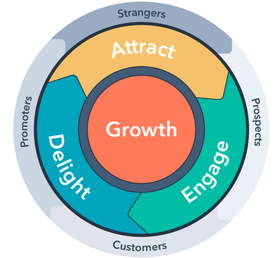 3. Leverage relationships with community influencers
And not just celebrity influencers, either (though that would be nice). While effective, celebrity influencers can be expensive, difficult to reach, and tightly bound to strict contracts. Instead, consider using someone who is active, well-known, and respected in the community — ideally one who can create user-generated content (UGC) for free, a small fee, or product discounts.
4. Encourage community exclusivity
No matter what your community marketing strategy promotes, the name of the game is exclusivity. The more people want to be in your club, the more likely they are to do what it takes to get there. To enhance exclusivity, design experiences available only to brand community members, such as virtual or in-person events, webinars, contests, and early access to product launches.
Keep in mind that exclusivity does not have an address. Whether offline or online, the best community marketing strategies offer opportunities for meaningful connections that, more than anything else, aren't easily accessible or available elsewhere.
5. Personalize, personalize, and personalize some more
By engaging with prospects and customers on a personal level — such as customizing responses on social media and email — you make them feel more seen and heard, resulting in increased brand loyalty and renewal. In fact, 56% of customers expect offers to be personalized. It's not an added bonus or customer experience amenity — it's a non-negotiable marketing strategy.
6. Empower customers to guide brand decisions
One of the best ways to build an effective community marketing strategy is to offer customers the chance to guide brand decisions. Think about it: Whether you're trying to cater to new customers or retain existing ones, you need to know what they like and dislike about what you're already doing so you can rethink less successful products and spark real, rewarding change.
By asking your trusted customers for input during product development, you're immediately tapping into what your current customers love and hate about your brand — for free. And, honestly, who knows better about what's working and what's not with your products than your actual fan base?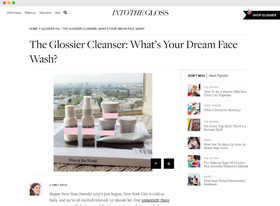 7. Create a safe, trusted space for your community members
Though COVID-19 temporarily sidelined in-person social interactions, it further cemented the need for — and necessity of — community, even virtual ones. Online communities help build meaningful relationships between buyers and sellers, create opportunities for brand loyalty and advocacy, and, most importantly, allow customers to be exactly who they want to be with other like-minded individuals, free of judgment and harassment. So, make sure your space — whether on Facebook, Slack, or another channel — provides camaraderie, fellowship, and safety for your community members.

To get the most out of your community marketing strategy, you also need a digital marketing platform like AdRoll to help engage existing customers and build brand awareness. Powered by more than 15 years of data and trusted by hundreds of thousands of brands, it'll help you create a safe, trusted community space for your customers you can be proud of. Get started with AdRoll now.
Last updated on June 13th, 2022.