7 Customer Support Best Practices to Observe During Challenging Times
Topics Covered:
The sudden and widespread change in workplace practices is sure to affect consumer behavior. Many customer support staff are adjusting to working remotely, as well. Because of these changes, businesses must continue to address customer concerns and provide value. 
However, it's important to note that your previous approach to customer service may not be as effective or as welcome today because of the change COVID-19 has wrought on all aspects of life. Read on to learn the best strategies for customer support during any crisis. 
Empathy Should Be Your #1 Priority
Even if you have the best and shiniest new product and marketing campaign, the brands with better empathy and compassionate communication will make the most impact during difficult times. Sadly, 59% of global consumers feel that companies are losing the "human" side of customer support. 
During a crisis, customers are more sensitive to a company's strategies and motives. In addition, customers want their needs and current situations to be seen and understood by a company. Craft thoughtful messages that don't aggressively sell products to consumers who are probably having a difficult time.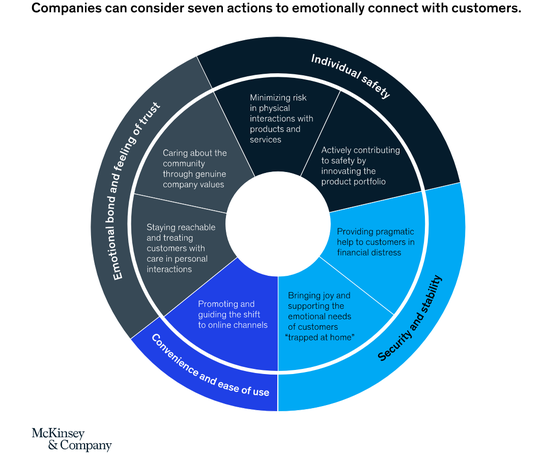 Make It Easy for Your Customers to Reach You
During times of uncertainty, you can expect a surge in customer traffic on your website — they may be browsing your products, checking for developments, or looking for a way to contact you. The last thing you want is for your website to crash because of the immense traffic.
Switching to a virtual private server (VPS) is one way to make sure that this doesn't happen because you don't have to share computing resources with other websites. So, you get more bandwidth to keep your website up and running despite sudden online traffic surges without compromising its loading speed.
Make Sure That Your Team Is Fully Equipped
Digital transformation in the workplace has accelerated since companies are encouraged to work remotely. And it looks like remote work is here to stay as companies and employees recognize the benefits of working from home. 
But the adjustment may take time. Not all employees have reliable internet or laptops at home. Plus, some workers long for the support of their peers and managers in an office. 
It's essential to provide your team with the proper tools to make their transition to the WFH scheme more efficient. Communication tools like Slack, productivity tools like Trello, and invoicing tools like Wave prove that the best tools don't need to be expensive while your team works on the go. 
Remember, the sooner your customer support team settles in and learns to use remote work tools, the faster they can provide better customer service. 
Be Willing to Accept Short-Term Losses for Long-Term Gains
While it might be hard for businesses to swallow the hard truth, now is not the time to put profit over people. 
You must focus on providing the best customer support and on building customer trust and loyalty. For example, Ticketmaster suddenly changed its refund policy because of the pandemic, and it angered many customers. 
It's your responsibility as a brand to provide your customers with solutions as they deal with their financial problems. For example, banks and other financial services waived fees for late payments. Subscription companies didn't terminate services for late payments, and some even provided additional services for customers at no extra cost. For example, entertainment companies like Netflix released some free shows that families at home can enjoy. 
Improve Your Website's User Experience
Today, marketers continue to expand their skill sets to find better ways to convert leads and guide customers through all steps of the marketing funnel. Current trends also show that consumers are widely adopting the digital shopping experience.
With the use of data analytics, you can gather valuable insights to strategize your campaigns and improve the customer experience on your website. How much traffic does your website get? What are the customer touchpoints that lead them to your website? 
By understanding the customer journey online, you can optimize your website and individual pages for a better shopping experience for the user. You can use this insight to write better copy, adjust placements of CTAs, and improve web design and layout. Customers can then find it easier to navigate your website and get them to close a sale faster.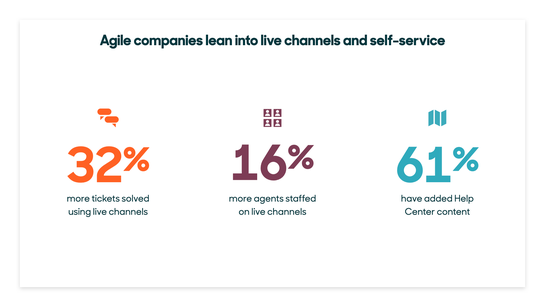 Make Every Interaction Personal
One way of sending promotional content that can be appealing and still sensitive to the customer's situation is to offer personalized recommendations based on their needs and wants. 
Customers love it when they are assured and made to feel special by brands, and personalization is an excellent strategy to build customer loyalty. By promoting relevant products and services to specific customers, you show them that you value their needs. 
Another simple way of personalization is to respond to their messages or comments by addressing their name, like "Thanks [customer's name]!" You can then sign off with your nickname so that the customer feels like they're talking to actual human beings. 
Always Be Willing to Go the Extra Mile
71% percent of customers said that if they think a brand is prioritizing profit over people, they will lose trust in that brand forever. During challenging times, it's your responsibility as a brand and customer care service to give back to and support your local communities.  
For example during COVID-19, restaurants offered free meals and delivery services to frontline workers. Some stores also installed sanitation stations that can be freely used by customers.
Last updated on September 16th, 2022.