7 Common Shopify Merchant Mistakes — and How to Fix Them
Topics Covered:
Low sales? No traffic? High cart abandonment rates? No need to panic: Just think of the adage, "Mistakes have the power to turn you into something better than you were before." Despite how easy it is to launch a Shopify store, finding success involves continuous learning, trial and error, and some serious tenacity.
We're here to help demystify seven of the most common mistakes Shopify merchants make, plus offer solutions to tackle them head-on. Let's get started! 
1. Slow Site Speed
Inundated with choices and distractions, shoppers are strapped for time. If your site takes a second too long to load, they won't hesitate to click the "close tab" button.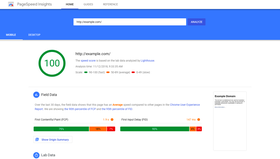 This is your cue to check your site speed. Use Google's PageSpeed Insights, and if it's more than three seconds, it's time to improve your site speed ASAP. You should:
Remove unnecessary Shopify apps

Optimize image sizes and other bulky content, such as videos and carousels

Reduce the number of redirects

Choose a faster theme template
2. High Cart Abandonment Rates
Cart abandonment happens to every retailer, no matter their size or success. But if cart abandonment is eating away at your profits faster than you can say, "Wait, come back," then it's time to take matters into your own hands:
Offer transparent shipping costs upfront rather than at the checkout page

Reengage cart abandoners with retargeting ads (check out how AdRoll can help)

Reduce the number of fields and pages in the checkout process

Make your shipping and returns policies more customer friendly

Ensure the payment gateway looks and feels secure
3. High Bounce Rates
What's worse than a high cart abandonment rate? A high bounce rate — that's when a shopper doesn't even click around or add products to their cart. There are several culprits that can cause high bounce rates. This is how to address them:
Create a more aesthetically pleasing homepage. From reducing the number of fonts, colors, and graphics to leveraging white space to help guide the eyes, there are plenty of ways to jazz up your homepage. For more ideas, check out this design guide for Shopify stores

Simplify your navigation and menus. If shoppers don't know where to go next, they'll leave. Make sure to create bold CTAs to help guide shoppers

Remove unnecessary pop-ups. Having more than one pop-up (whether that's an email subscription, a help chatbot, or a promo discount pop-up) can feel overwhelming and pushy
4. Not Having a Mobile-Friendly Site
With more people online shopping on their mobile devices than ever before, creating a mobile-friendly site should be a priority, not an afterthought:
Make sure images, buttons, and text are responsive for various mobile device sizes

Optimize for mobile site speed

Have a friendly and intuitive mobile device user experience/user interface (UX/UI) (e.g., a floating menu bar)
5. Confusing Product Descriptions
Crafting enticing product descriptions can be tricky. You must convey critical information about the product while ensuring your product descriptions and images work in unison to make purchasing irresistible — especially since shoppers can't touch or try out products in person: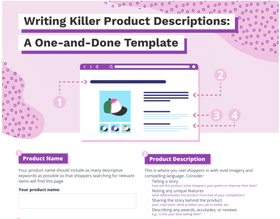 Explain how your product solves a problem, rather than just listing product features

Answer common questions on the product page

Slice up your information using bullet points, which are easier on the eyes

Optimize your product descriptions with long-tail keywords — more on that here
6. Lack of Social Proof
Many shoppers can sense product quality from images and descriptions, but others need to be made aware of it. Adding customer testimonials and product reviews are excellent ways to promote your products, build trust, and even generate urgency:
Launch a campaign encouraging shoppers to leave a review

Feature top reviews prominently on product pages

Add average star ratings to product category pages
7. Not Creating Enough Content on Your Site
We can all agree that content creation — especially for consistent, high-quality content — can be a challenge. But that's not a good enough reason to neglect content marketing, considering how large an impact it can have on SEO. 
From blog posts to case studies to behind-the-scenes videos, content can immediately level up your Shopify store:
Publish helpful articles that answer product-related FAQs

Create visual demonstrations of how your products work or look

Produce videos highlighting your brand story, how you're different from the competition, and why you do what you do
Go Forth and Conquer Your Mistakes
Running a successful Shopify store is no walk in the park, but with these tips, you can go forth and replace your mistakes with opportunities for growth. For more guidance and support, check out this list of the many Shopify-certified partners, agencies, and help boards.
Once you've optimized your Shopify store, it's time to boost traffic and clicks. Here's where AdRoll comes in: Check out how our ad, email, and omnichannel marketing solutions can help transform your Shopify store into a conversion machine.
Last updated on February 24th, 2022.