5 Film Books That Will Teach You About Marketing Storytelling
Topics Covered:
In the book "Range: Why Generalists Triumph in a Specialized World," David Epstein writes about how in the most complex and unpredictable fields (marketing, anyone?), generalists are more prone to thrive than specialists. His extensive research shows that exploring topics outside of someone's main area of focus can create a more well-rounded skill set and be vital for career development and growth.
Soccer great, Abby Wambach, agrees. In a podcast interview, she spoke openly on how playing other sports as a kid, such as basketball, helped further her development as a soccer player. As someone who came from a non-marketing background, this resonates. My experience in screenwriting and film has shaped my approach to marketing storytelling — enabling me to work from a unique and unorthodox perspective.
So, What's Marketing Storytelling?
Marketing storytelling consists of building connections with customers through narratives that tie to broader ideas. Typically, brands tend to be very direct when it comes to customer interactions — making the experience almost entirely transactional. Marketing storytelling does the opposite by creating stories and customer journeys centered around brand values and missions that will resonate with target audiences.
Hinge is an excellent example of a brand making good use of marketing storytelling. They recently launched a campaign that thematically aligns with their mission: building a dating app that's "designed to be deleted." They created a series of videos in which their mascot, Hingie, sacrifices itself in an effort to bring couples together.
Marketing storytelling, at its heart, is driven by a brand's mission and used to power every other function of their marketing.
Learn About Marketing Storytelling Through Other Topics
Most marketers consume a heavy diet of marketing-related content, so it's easy to see things through that prism alone. But allowing your intellectual curiosity to roam free can give you a fresh perspective when it comes to subjects like marketing storytelling.
With this in mind, I thought I'd share five books I read during my time in film school that helped me become a better marketing storyteller.
1. The Hero with a Thousand Faces by Joseph Campbell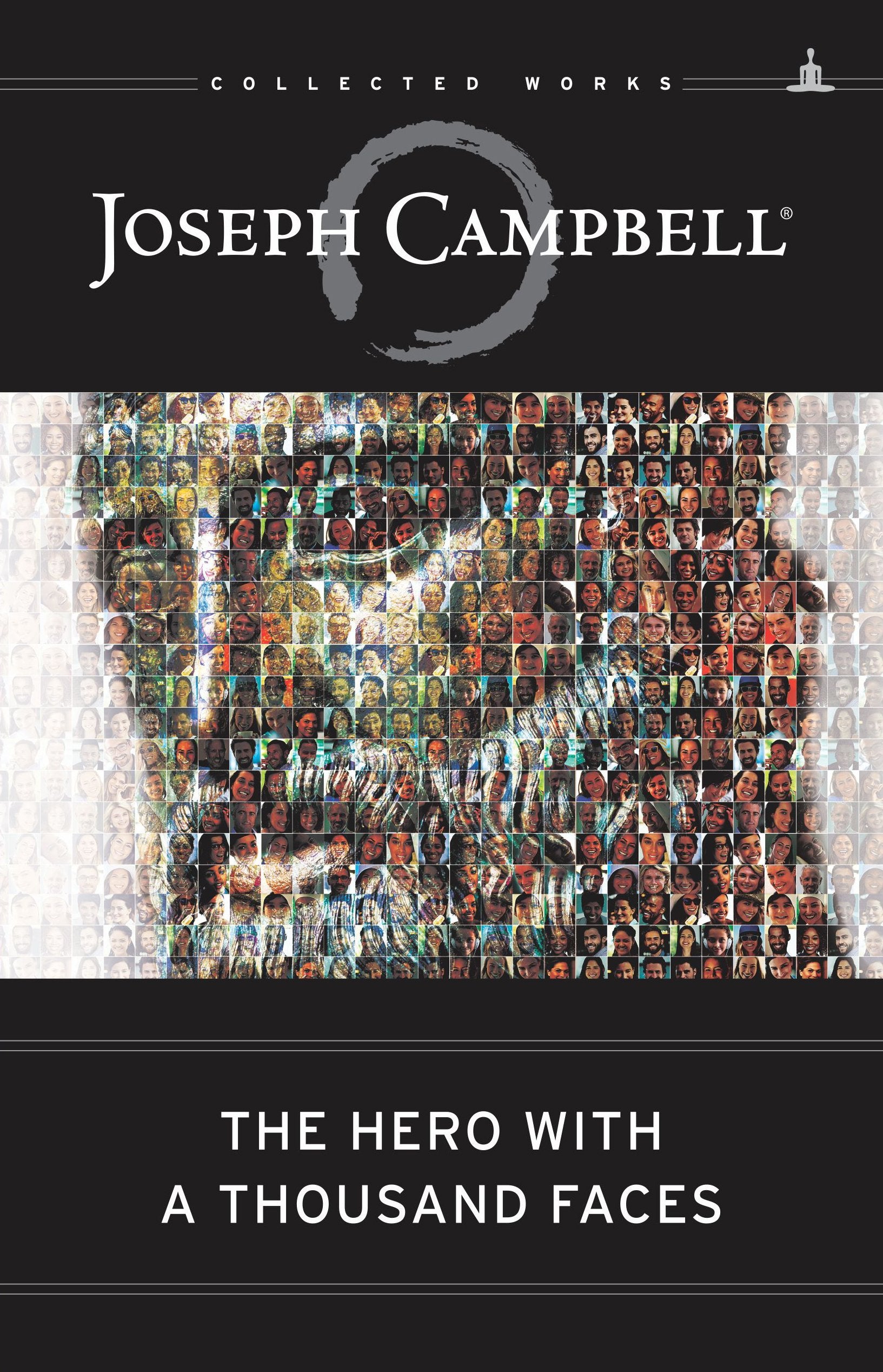 Long considered to be the sacred text on storytelling, "The Hero with a Thousand Faces," dives deep into the hero's journey, a classic story structure used in movies such as The Matrix and Raiders of the Lost Ark. 
The overall basis of the hero's journey consists of a protagonist going after a goal, facing obstacles and challenges, and overcoming adversity to achieve it. Campbell used a mix of philosophy and mythology to create this structure, which mirrors the human experience.
Marketing Storytelling Takeaway: How to Tell a Captivating Story
There's a reason why this text has influenced so much of literature, film, and television (most likely, your customers' favorites have used this story structure). By incorporating elements of the hero's journey in your marketing, you indelibly create something familiar — ensuring that it will likely resonate with target audiences.
2. In the Blink of an Eye: A Perspective on Film Editing by Walter Murch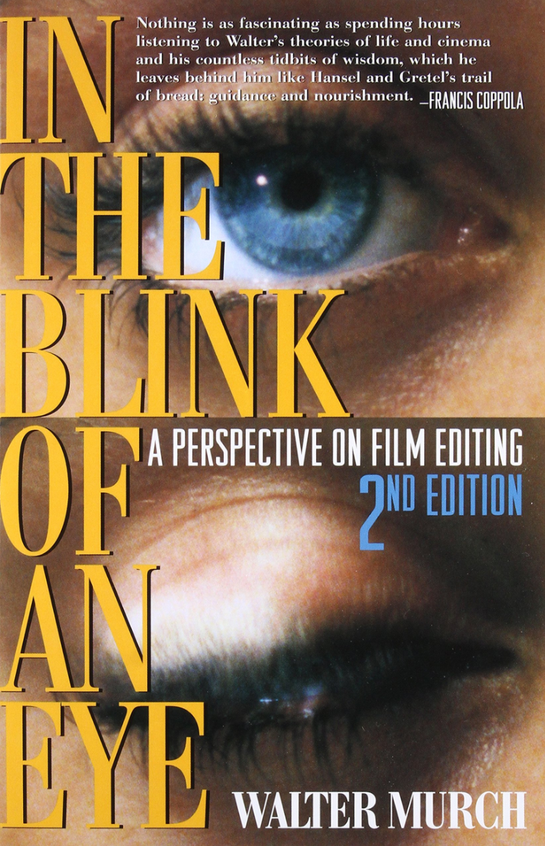 What writing is to books, editing is to filmmaking. Editing in film is the practice of assembling a sequence of shots into a cohesive and coherent sequence to piece together a story through images. Essentially, film editors write a story using images instead of words.
"In the Blink of an Eye" is not a technical manual on editing; instead, it's an exploration of the thought and theory behind the craft. In the book, Murch goes over what's behind a good "cut," continuity do's and don'ts, and how to elicit emotional responses by mixing and matching shots.
Marketing Storytelling Takeaway: How to Use Images to Tell a Story
Digital marketers are always trying to determine what sequence of ads will lead to a conversion. They experiment with different messaging, update the ad creative, and rearrange the sequence of ads to create a cohesive and compelling experience. Sound familiar? This book shows how to seamlessly connect images to evoke the emotional response you want from an audience.
3. The Screenwriter's Bible: A Complete Guide to Writing, Formatting, and Selling Your Script by David Trottier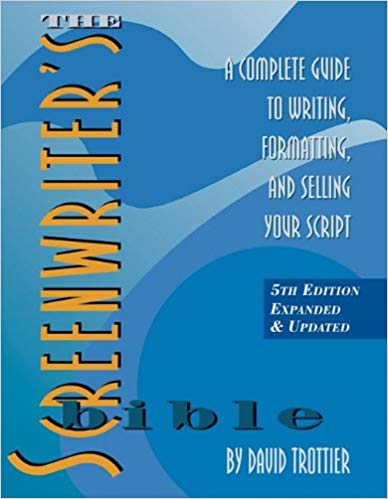 Creating a screenplay is different from say writing a book or even a blog post, which are more forgiving venues for writers. At its core, screenwriting is the form of writing that is the most dependant on craft. A screenwriter needs to be tight — working with exact precision and maximizing meaning from every single word.
"The Screenwriter's Bible" is a comprehensive guide that covers all aspects of screenwriting, from character development, story structure, dialogue, formatting to even pitching a script to producers. The book's approach is very academic, setting itself apart from other books that push color-by-numbers screenwriting, such as "Save the Cat." This is a foundational text for those interested in screenwriting.
Marketing Storytelling Takeaway: How to be Deliberate with Story Choices
When developing a story, Aaron Sorkin, the writer behind The West Wing and The Social Network, sweats no detail. Each choice is well-thought-out and worked over until it's ready. Maintaining that level of commitment can be tough for marketers, especially in the world of tight deadlines. However, this book shows how conscious and deliberate decision making during the planning stages can help marketers create compelling and engaging customer experiences.
4. Irving Thalberg: Boy Wonder to Producer Prince by Mark A. Vieira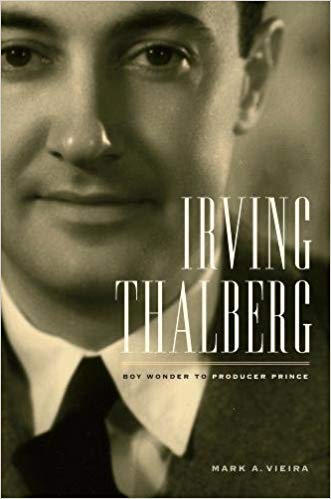 Long considered one of the great film executives of all time, Irving Thalberg was a pioneer. At the age of 20, he was the top executive at Universal, and at 24, became a co-founder of the Metro-Goldwyn-Mayer (MGM) film studio.
In "Irving Thalberg: Boy Wonder to Producer Prince," Mark Vieira goes into great detail of how this young man was able to gain the respect of many top executives and artists. He had a great knack for working with writers, giving story notes, and knowing how to balance business obligation with creative execution.
He was held in such high regard that the Academy of Motion Pictures and Sciences created an award in his honor, the Irving G. Thalberg Memorial Award. Receiving the award is considered one of the highest honors in the film industry since it's only given out for exceptional circumstances.
Marketing Storytelling Takeaway: How to Balance Business with Creative
Marketers are ultimately held accountable to meet specific key performance indicators (KPIs), no matter what. So, it's crucial for marketers to reach their goals with any tactic or tool at their disposal.
In the book, Viera covers how Thalberg was able to consistently meet his business obligations (doing the best business at the box office) by collaborating with writers to rework stories, ensembling the right talent for film projects, and strategically scheduling out release dates. This book shows how marketers can work cross-functionally to meet business goals without sacrificing their creative vision.
5. Adventures in the Screen Trade: A Personal View of Hollywood and Screenwriting by William Goldman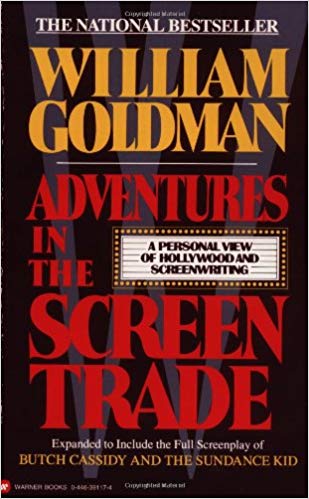 To say that William Goldman knew a little about storytelling would be an understatement. Known as one of the best screenwriters of all time, Goldman was a titan in the film industry, winning two Academy Awards for his work on Butch Cassidy and the Sundance Kid and All the President's Men. Even with that in mind, he knew that not he, nor anyone else, ever has all the answers.
In "Adventures in the Screen Trade," he vividly writes about his experience working the trade over the span of a few decades. Despite being widely celebrated, he viewed the film industry and even himself, with a skeptical eye. His most famous quote comes from this book: 
Nobody knows anything... Not one person in the entire motion picture field knows for a certainty what's going to work. Every time out, it's a guess and, if you're lucky, an educated one.
Marketing Storytelling Takeaway: No One Has it All Figured Out
Many marketers are stressed about staying up-to-date on the latest trends and "revolutionary" strategies, but what Goldman's antidotes show is that no one has all the answers. Don't feel alarmed if you don't know how to properly utilize marketing storytelling. If one of the best screenwriters ever didn't freak out about roadblocks, then you shouldn't either. Take a deep breath and get at it — things have of a way of working themselves out.
Last updated on September 16th, 2022.