10 Steps to Building an E-Commerce Shop
Topics Covered:
The world of e-commerce has ballooned in size over the past few years, driving intense competition that makes it imperative for brands to adopt digital shopping solutions. In today's online market, e-commerce is a significant driver of business, growing by over 221% worldwide since 2014 and accounting for a projected $4 trillion in revenue in 2020. With that figure growing every day, it's become essential for brands to have an intuitive online storefront. Thanks to a range of customizable, easy-to-manage e-commerce solutions, it's easier than ever to set up an e-commerce shop. 
For a comprehensive guide on how to build an e-commerce shop, get a copy of our eBook: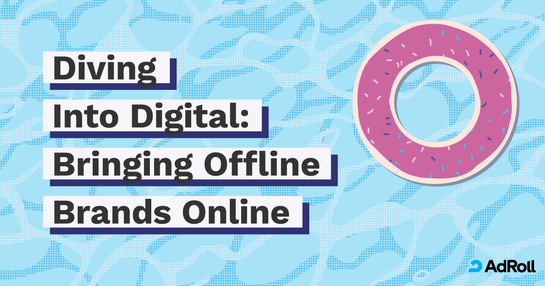 How to Set Up a Great E-Commerce Shop
Choose your niche
The convenience of online shopping is no substitute for a quality product with a ready market of interested consumers. The key here is research: explore the digital marketplace for other companies and brands that offer similar products or services. Learn what works for them and what doesn't. Avoid niches that are crowded with vendors, but remember that an absence of competition in one area could just mean there's no interest in that niche. 
Your product should be a reflection of both your brand's mission and the interests of your target audience. Start small — there's little benefit to offering hundreds of products if you can't support them with marketing. Create personas that represent your ideal buyers, and craft your products around the needs of those consumers. 
Research common keywords and search volume for your product
Your product design process should be informed by hard data on search trends and volume. Research the number and frequency of searches for your product type, and plan your business strategy around the most-searched products and terms. If no one is searching for what you're offering, you may want to consider changing direction.
Search volume can also provide insight when setting your business goals. If you know that organic search produces lots of clicks for products in your niche, it's reasonable to predict that you can generate significant business by optimizing your product and e-commerce shop around that channel.
Build a brand identity
The value of your brand identity isn't limited to your e-commerce shop, but it does have a powerful effect on engagement and sales. Your brand identity is how consumers perceive you, and it's a significant factor in how people choose to spend their money. Consistency is critical — your website, marketing, and digital storefront should feature matching colors, typography, and other visual elements so that consumers can recognize your brand immediately wherever they encounter you. Establish clear branding and style guidelines for your e-commerce shop and implement them across all channels.
For more on building a brand identity:
Buy a domain
A strong domain name can be the difference between a successful e-commerce launch and a disappointing one. Your domain should convey your brand identity while making it easy for consumers to remember where to find you online. 
Choose an e-commerce platform
There's a wealth of options when it comes to platform hosting and website builders for e-commerce stores. First, you'll need to pick a hosting service. Plans for web hosting vary widely in service and price, but the most important factor is customer service. If your shop goes down, you're missing opportunities for sales and turning away customers who may not return. It's essential to have a hosting provider that will be responsive and available to help when technical issues pop up.
Next, you'll need to choose a website builder for your e-commerce shop. There are many options available and various ways to customize and enhance the shopping experience for your customers. Customer service is an essential factor in this decision, as well.
For a list of popular platforms to choose from: 
Select a shipping partner
Before you can start selling, you must establish a relationship with a shipping provider. USPS, FedEx, and UPS are popular options in the United States, and depending on your needs, you may want to organize a combination of shipping services. For example, you could use USPS in the US and DHL for international shipping. While costs are essential, so are timeliness and reliability — any delayed shipments or missing items are likely to trigger complaints about your brand as well as the shipping company. Consider whether any of your products have shipping restrictions, such as perishables, before making a selection.
Create a payment gateway
The last piece of the puzzle is the payment gateway — the point in your e-commerce store where money changes hands from customer to seller. It's one of the trickier parts of setting up an online store since it involves credit card companies, and sellers require approval before getting started. Before you apply to a gateway service like authorize.net or WooRockets.com, you'll need to set up the following items for your store:

Secure checkout process
Privacy policy
Return policy
Shipping information and a shipping partner
You'll also need a voided check with bank account information and a federal tax ID. Don't wait until the last minute to apply for a payment gateway — it's similar to applying for a credit card in that these services will only approve your business if you demonstrate a strong credit history and a plan for business success.
For more on free tools that can help build your e-commerce brand:
Set Up for Success
Setting up an e-commerce site doesn't have to be overwhelming. With the wide range of options available for web hosting, design, payment, and shipping, there's no shortage of ways to tailor your e-commerce business to your brand vision. Follow these essential steps, and you'll be on your way to running a successful digital storefront.
Last updated on September 16th, 2022.