How to Combat Content Creation Burnout
Topics Covered:
For creatives, there can come a time when coming up with new ideas becomes a struggle. When it gets more difficult than usual to create your content — whether you're a writer, designer, or video creator — that can be a sign of content creation burnout. 
Just like any job-related burnout, content creation burnout can affect your productivity and performance. You may feel resentful when you think about creating new blog posts or videos, or you may feel dread when you think about your deliverables and deadlines to clients.
Continually needing to stay creative can take a toll on anyone, even the most passionate of creators. And the solution isn't as simple as waiting for the tide of content creation to pass. Instead, there are other ways you can manage the feelings of exhaustion, stress, and dread. Read on to learn seven different ways you can overcome content creation burnout.
Schedule in Some "Me" Time
The popular adage goes, "When you do what you love, you don't work a day in your life." While that feels true to an extent, work — especially creative work — is still work, and it's essential to not be "on" all the time.
With any kind of burnout, maintaining a good work-life balance is vital for our well-being. Try incorporating some "me" time to look forward to each day or week. Set aside time for things that make you feel relaxed. Just about anything that helps you recharge at the end of a productive day can contribute to your long-term mental well-being. 
Know your limits and know when to take a break from all the creative work you're doing. Whether it's a 20-minute ritual you practice every night or a full day of "me" time to let yourself recharge, this can be hugely impactful in preventing any feelings of exhaustion.
Change Your Surroundings
With content creation burnout, two of the common causes are 1). often having too much work and too little time to rest, and 2). monotony that requires more energy to stay focused. 
Because of that, it can be beneficial to switch things up. Seek out a new environment, both offline and online. 
You can try to optimize your working area to include more greens and plants or work in a different spot a few days a week. You can even take your computer with you and work outdoors.
The same goes for your online life: who or what you follow online can tremendously influence your headspace. Try adapting to new surroundings by following creators who have entirely different niches to get fresh insight and new inspiration sources. 
The main thing to keep in mind is to break the monotony in whatever way you can. And a simple routine change can go a long way to do just that.
Embark in a "Passion Project"
Trying new things and gaining new skills can help you discover new ways of creating content. Embarking on a passion project often takes the pressure off from content creation just to meet the deadline. You find new meaning when you start to do other activities for intrinsic reasons. 
A passion project suggests doing something during your spare time that makes you happy. It almost brings you back to the reason why you started doing this in the first place. It's highly flexible and personal to you. 
Today, many passion projects others take on like web design, social media marketing, and writing — you can even turn it into an online business for some side income. Pro-tip: try to find a passion project that's unrelated to your usual content creation work. This way, you can approach it with fresh eyes.
Get Enough Sleep
One study pointed out the relationship between poor sleeping habits with burnt-out workers. And even though we're mostly aware of the need for better sleep, certain industries — especially the creative industry — can pressure individuals into subscribing to the "burn out to succeed" culture, especially if it means looking and being successful.
But we're increasingly seeing the harmful effects of not getting enough sleep. For instance, a lack of sleep contributes to poor focus and cognitive function. Worse, it can even lead to serious health problems down the line. 
Sleep is our body's way of recovering, and it's a myth that a sleeping body is a body doing nothing. The right quality and quantity of sleep restores our headspace, so it follows that a lack of it only leads to quicker and frequent burnouts. 
To build better sleep habits, set a time to stop working every day. The same way you have an alarm for waking up, consider setting one to signal bedtime. For better quality sleep, keep your room as dark as possible and perhaps invest in sleep tracking apps or watches to get better insights into your sleeping patterns.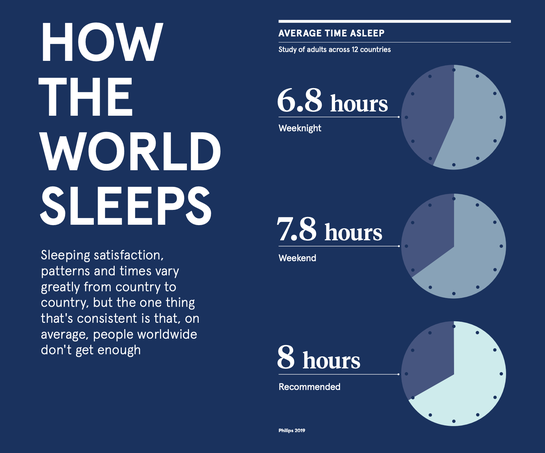 Have a Pool of Resources to Keep Yourself Inspired
Keep some content marketing resources handy to stay inspired. After all, doing the same thing over and over can lead to fatigue very quickly, so you should always have tools and references that can stimulate your imagination. 
Have an array of resources to hold on to for discovering new ideas, such as listening to podcasts, reading books, or conversing with people from different fields. Keep a folder of bookmarked articles to read for later. Save your favorite inspiring YouTube videos in a handy playlist. Or set a schedule to go through one podcast episode from notable creators. 
Over time, you'll find yourself getting inspired by other content creators and brands around you.
Don't Be Afraid to Ask for Help
Asking for help is not a sign that you're failing as a creative person; instead, it's a sign that you know your limits and acknowledge you may need a boost. Collaborate with your team or creative friends who can offer valuable insight into your work. Having support can lift the weight off your shoulders, especially if you feel there's too much on your plate. 
Collaboration and teamwork are known to have a synergistic effect on creative projects. This means that, together, you and other people can create something even more incredible than if you'd opted to work on it alone. While you might not be able to get a team to help you on every project, getting into the habit of working with others even for one or two deliverables can still help spur your creativity. 
One way to make the collaboration process easier is by using cloud storage software to facilitate brainstorming and team-based work. It's also the most ideal for working remotely as data recovery options and sync settings are available. Some great examples of cloud storage software you can and your team can use are Sync.com, Google Drive, and pCloud. 
Plan Everything
When work piles up and starts to feel like you can't get everything done in time, break things into manageable chunks. Planning everything for your projects and deliverables can help you practice the art of prioritizing and even work in times for rest, sleep, and passion projects. 
Plot out your projects, and be sure to work with a relatively short deadline in mind. Remember Parkinson's law, which states, "Work expands to fill the time available for its completion" — in other words, if you give yourself a faraway deadline, you're more likely to take up all that time to complete the task.
Tight deadlines can also be beneficial for creative work, as awareness of a nearing deadline can stimulate the brain and help you develop even more creative work. And when you make an effort not to spend too much time on specific projects, you're less likely to feel the usual anxiety that comes with unfinished tasks.
A simple thing like scheduling on your planner or online calendar can help you visualize your production process for the upcoming weeks while keeping you organized. Try making use of a content calendar template to help you keep everything organized and mapped out when planning, creating and distributing your content.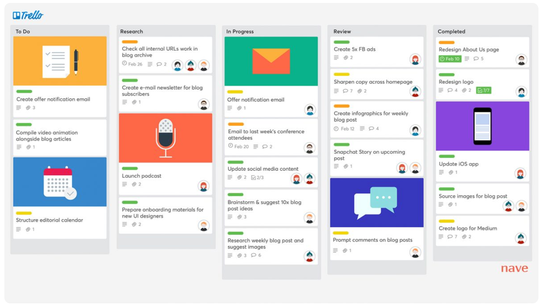 Bye, Burnout!
Inevitably, content creation burnout can happen even to the most passionate creatives who love their jobs, but it's not impossible to beat. These simple lifestyle changes can help you make sure you're staying creative (sustainably!). 
Last updated on September 16th, 2022.