4 Famous Holiday Campaigns That Spread Joy — and How to Design One for Your Shopify Store! 
Topics Covered:
"Christmas won't be Christmas without any presents!" grumbled our favorite March sister in the opening line of the classic book, Little Women. Luckily for Jo, not only will presents abound this holiday season (albeit with some potential delivery delays), but brands will offer more joy and merriment than ever to capture shoppers' limited attention. 
We're going to let some of the world's top brands do the talking, so you can learn from the best. Here are four fantastic holiday campaigns, plus everything you need to know as you start brainstorming your own. 
Seasonize Your Packaging: Starbucks Holiday Cups
There's nothing more festive than sipping a gingerbread latte or peppermint mocha from an  iconic Starbucks holiday red cup. Season-specific packaging has served Starbucks exceptionally well over the years, with loyal coffee drinkers seeking out its red (and occasionally green) cups — in fact, there's a whole site counting down the days 'til the cups release!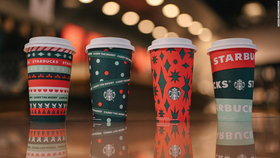 Your turn: Holiday-specific packaging can add unexpected delight that makes the unboxing experience even more special for customers. Designing seasonal packaging doesn't have to be a whole ordeal — it can be as simple as wrapping products in snowflake-patterned tissue paper or adding a winter-themed "thank you" note. 
Give Back: WestJet Christmas Miracle
Remember when the Canadian airline performed 12,000 "mini miracles" during the 2013 holiday season, showering travelers with free toys, flights, and even TVs? Thanks to how heartwarming the ad was, this marketing campaign immediately went viral with nearly 50 million views — that's a massive return on investment (ROI)! Customers love acts of goodwill, and even more so come November and December.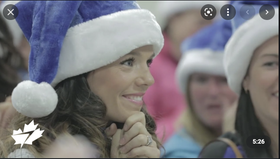 Your turn: The holiday season shouldn't just be all about maximizing sales. Shoppers love brands that celebrate the spirit of giving — consider using the next two months as an opportunity to do good. 
Your company can spend a day volunteering, or perhaps you can dedicate a portion of your holiday sales (or even physical products) to a charitable cause that's relevant to your brand. This gives shoppers another incentive to support you over your competitors! Don't forget to promote your charitable giving across your Shopify site, emails, and social media. 
Think Outside the (Shipping) Box: Google Santa Tracker
Since 2014, the Google Santa Tracker has been a cherished place for kids and adults to follow Santa's journey as he sleighs around the world. While this campaign was initially designed to promote Google Earth, it has evolved into a tradition. Today, site visitors can learn about different cities as Santa visits, receiving "live updates" from his sleigh and enjoying other fun and interactive features. A symbiotic way to promote Google's products, if you ask us.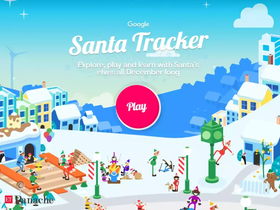 Your turn: Your holiday campaign doesn't only have to explicitly promote your products and increase sales. Challenge yourself to generate marketing ideas related to growing brand awareness — and bonus points to you if you can design an interactive omnichannel campaign! 
Start a Conversation: REI's #OptOutside
Black Friday is the most important day of the year for retailers, right? Well, not for REI. Since 2015, REI has notably shut down its physical and digital doors on Black Friday as part of its #OptOutside campaign. Rather than requiring its 12,000 employees to work indoors, the retailer uses this opportunity to encourage customers to enjoy the outdoors with friends and family instead. The retailer was applauded for this daring campaign, winning a ton of advertising awards.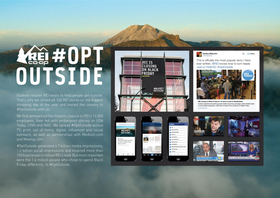 Your turn: While it may be unwise to shutter your Shopify store on the busiest shopping day of the year, you can create a campaign with a meaningful statement about your brand identity. Are you replacing your packaging with eco-friendly alternatives to meet your zero-waste goal? Or perhaps all of your profits from a particular product line will go to an aligned cause? These conversation-starting campaigns are a great way to generate buzz that will help bring attention to your brand's impacts.  
'Tis the Season for Joy
It's time to create holiday campaigns that genuinely deliver wonder and joy to shoppers instead of adding to the noisy ecommerce landscape. Rather than constantly focusing on selling, selling, and selling, we challenge you to create campaigns that promote sharing and goodwill, giving customers that warm and fuzzy feeling. Trust us: It will go far for your ROI. 
Need help promoting your campaign? Check out how the AdRoll integration for Shopify and Shopify Plus can fuel your holiday marketing ads.
Last updated on November 15th, 2021.