10 Tips on Writing Engaging Copy to Boost Your Sales
Topics Covered:
You can't underestimate the value of engaging, creative, and valuable copy in generating conversions for your business. A visitor's average attention span on a website is only 10 to 20 seconds, so you should be able to connect with audiences, establish value, and prime leads for the sale within those critical ten seconds. 
This is where copywriting plays a significant role in the success of sales. After all, a well-designed website and stellar graphics can only go so far to convince leads that your offer is worth it. 
With engaging copy, you can turn sales pages and ads into 24/7 salespeople for your product. Read on to find out ten tips for writing better copy that drives conversions and more sales. 
Clearly Define Your Buyer Persona
The most basic tip for writing engaging copy is to know your buyer inside and out. In the same way that you can't use a fork to consume soup, you need to use the right words to catch a particular type of buyer's attention. 
Marketers often measure demographic information such as locations, age range, gender, educational attainment, income, and ethnicity to target potential customers. Personalities, lifestyle preferences, values, interests, and shopping habits are also valuable metrics that can be used to identify and group your buyers. 
It would help if you then use the appropriate language to address your buyers, which may mean getting in on the latest trends or cultural nuances of each buyer group. If your market specific to professionals in a particular niche, such as medicine or marketing, you'll probably know to use industry jargon. And if your market is "the everyman" on the street, you can be sure to stick to layman's terms that anybody can understand.
Hipcamp attracts customers who love the outdoors and are willing to welcome other people: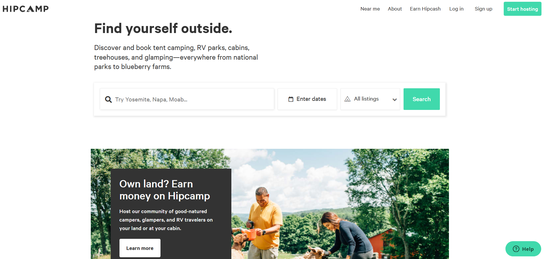 Simple and Straightforward Is the Solution
Short and straightforward is the easy solution to craft exciting and memorable copy, and data proves that. The Flesch Reading Ease Readability Formula measures your copy's readability, and 60 or more on the scale, or Standard to Very Easy, is the best for e-commerce. 
Try to keep sentences short and use words with fewer syllables. Landing pages with simple and catchy copy gives more chances of converting leads.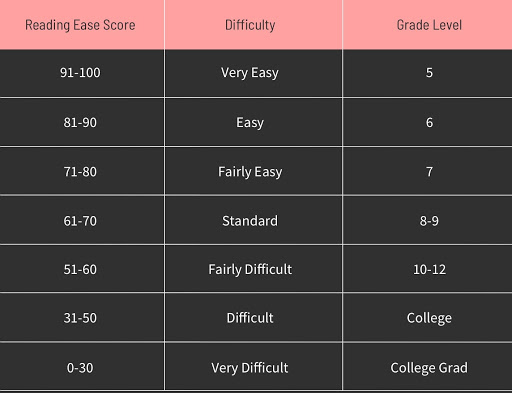 Focus on Building Relationships
Marketers aren't just competing for the attention of customers. Nowadays, it's getting harder to get a customer's loyalty, what with all the competition in similar markets. 
Fostering customer loyalty means giving them the information they need and listening to your customers' feedback. Customers want to know that your business values their needs and concerns. If you receive negative feedback, take it as points for improving your business. 
Savvy customers seek authenticity and a sense of community in a business. You can set up private Facebook groups to encourage engagement among your loyal customers, or you can also have open communication lines where customers can leave feedback, testimonials, or ask for support. 
Communicate your sincerity for wanting to be a brand that genuinely prioritizes customer relationships in your copywriting. Customers value relationships with others, including brands and companies.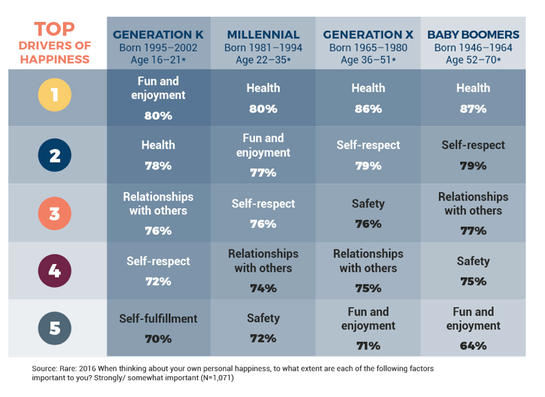 Invest in Writing Your Headline
Only 10% of audiences read the body copy after reading the headline, so writing compelling headlines is the key to winning the content game. 
State a short and clear benefit that your product has. Your product's promise can instantly establish what customers can expect to get. Ask yourself, what's the real transformation your product can give if customers buy and make the most of their purchase?
You might also get away with using emojis, icons, or images that highlight your point in your headline. Visual cues help you express more even with limited space while also adding a little personality to your message. 
If you're writing for email, personalized subject lines in email marketing copy also stand out from the clutter of a customer's inbox. Address them by their name and use their personal information to provide relevant and valuable content. 
Provide Helpful and Valuable Content in Your Copy
You can craft more engaging copy by writing informative, relevant, and helpful content. For example, writing a business plan involves an organized outline and clearly defined goals. So your content needs to provide value by sharing a solution to the customer's problem or concern.
It might be tempting to do a hard sell in your ads to be more direct, but customers are more likely to remember your ads if you provide them with useful information first. Tell them how they can use the product in particular situations to imagine themselves benefitting from your offer.
During the COVID-19 era, buyers may even look for alternatives to hard-to-find ingredients or tools. Use this as an opportunity to show the value of your product. Make every word count, and make sure it provides only value to customers. 
Combine Logic and Emotions 
Balance your facts and numbers with vivid words and urgent calls. Filling your copy with stats and figures might come across like a dull report, and using too much emotional language can make you sound unreliable. 
Whenever relevant, cite stats to support your claims and to underscore the need for your offer. Then, use emotional language to connect with audiences' goals and desires, which may arise from these logical facts and figures. 
Depending on your customer, you may want to inject more facts and logic with little emotional words in between, but regardless, striking that delicate balance between both is a skill you'll want to have when copywriting.
Strategically Craft and Position Your CTA
Now that you have the customer's attention with your valuable content, you need to encourage them to act accordingly. 
Call to actions (CTAs) are meant to draw a response from customers. What does your business offer that others don't? What will customers miss if they don't respond to your CTA immediately? What other valuable content can you provide the customers? 
Remember, your entire ad must drive your customer to respond to your CTA. It's best to use personalized content based on purchasing habits or demographics to create a sense of value and urgency in your customer. 
Keep it simple and only stick to one primary CTA: are you encouraging visitors to purchase now? Or maybe you want them to schedule a demo? Sprinkle this CTA across different sections of your ad or sales page, and make them easy to spot and interact with.
The landing page on Lumi's website keeps customers interested in social efforts: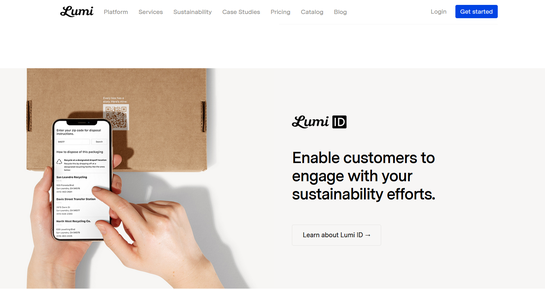 Practice On-Page SEO Best Practices
Of course, observing the best practices in SEO ensures that your content is seen and read by your target audience, especially via an organic search. There's already likely an existing battle for audiences' attention between brands, so choosing the right long-tail keywords is only one step to reaching the top of the search results. 
And SEO doesn't end with keywords either. The images, tags, and links that you use in your webpage content all contribute to great SEO, so it's best to invest sufficiently in SEO for your business, especially with offers you want users to discover on their own.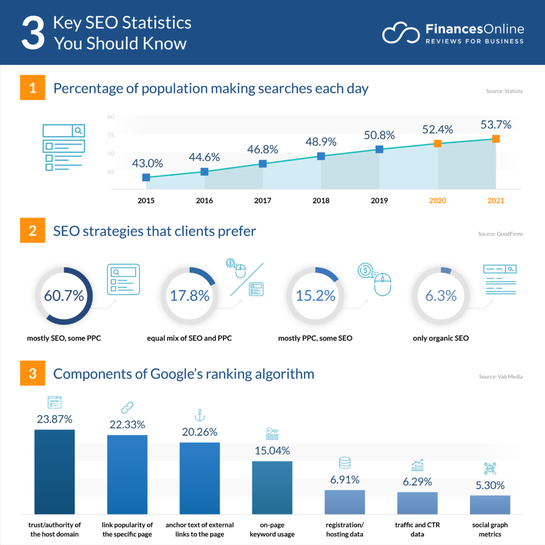 Run A/B Tests
You aren't expected to get it all right on the first try. Run an A/B test to see which sort of copy works best to drive conversions on your website. 
Experiment with different headlines, supporting copy, and even CTAs to determine the best copywriting mix for your offer. It takes some time before you're able to get the most insightful and telling results, but frequently use the results of these tests to help you create better and better copy for future campaigns. 
Track and Monitor Your Results
Lastly, track and measure your KPIs to see the effectiveness of your content. Of course, the conversion rate is still your most important metric when testing the effectiveness of your copy — so even if users are staying on your sales pages for a long time, if you aren't converting them, then there may be something amiss. 
Use available data collection tools to track and monitor your results, then spend time gleaning essential insights that can tell you how to increase conversions even more. 
Copy Is King 
Crafting engaging and effective copy is an important marketing skill that takes time and strategy to master. Investing that time and money in learning and implementing great copywriting eventually leads to conversions and sales. Use the tips above to write better, more engaging copy that converts more users every time.
Last updated on September 16th, 2022.