Need video for your AdRoll Video Ads?
Reach out to one of our preferred partners today to get started. Whether you're new to video or exploring new ways to bring your brand and products to life, our partners are here to help.
Learn More
Our Partners
Lemonlight
Lemonlight is an on-demand video production company that offers brands and agencies access to high-quality affordable video content nationwide. After crafting more than 6,500 branded videos, Lemonlight has automated the art and science of video production for companies of all sizes.
---
Visit Website
Contact
VidMob
VidMob is a creative technology platform that offers video ad production, creative analytics and rapid optimization so brands have a continuous flow of high performance, mobile-first video ads.
Learn More about AdRoll + VidMob
---
Visit Website
Contact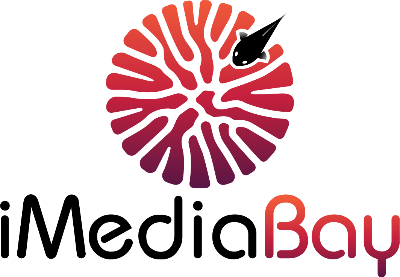 iMediaBay
iMediaBay is a creative agency that handles your brand's entire design needs. We specialize in producing high performing creatives for all your digital and offline ad campaigns. With a global network of top designers, we partner with some of the leading brands in the world and provide them speed, scale and quality in their creative operations.
Our unique proposition of unlimited revisions, and pay as you approve model enable us to become strategic creative partners with many brands.
Benefits
Complimentary Storyboards
Multiple Options from top creative minds
Short Turnaround Time for Videos
Unlimited revisions with no additional cost
Your first video with us comes with no cost
---
Visit Website
Contact
vidbuild
Make Your Own Professional Videos in Minutes
Access a world of incredible content, with over 3.5 million clips. Create and share stunning video in minutes, with vidbuild.
vidbuild levels the playing field for video production.
When historically only big companies with big budgets could afford studio and production teams, with vidbuild, now everyone can produce TV quality ads without the price tag. We have some of the worlds largest content providers onboard, so you have millions of media clips to choose from. You will find everything you need to make the perfect video, including music clips, voiceover, customisable text fields, upload your own content, and of course all the best video clips you could wish for. All vidbuild videos are fully compliant in commercial licencing – which means you can use your finished masterpieces where, and as you please.
Benefits
Create 'High St' quality adverts for your business
Make professional, branded videos faster, cheaper and easier than ever before
Choose from over 3.5+ MILLION video clips, 150,000+ music tracks and add your own branding and voice-overs
Build branded video adverts with multiple video clips, and multiple languages
Create adverts in minutes for a fraction of the usual production cost
Engage more customers online, with emotive, engaging content
---
Visit Website
Contact