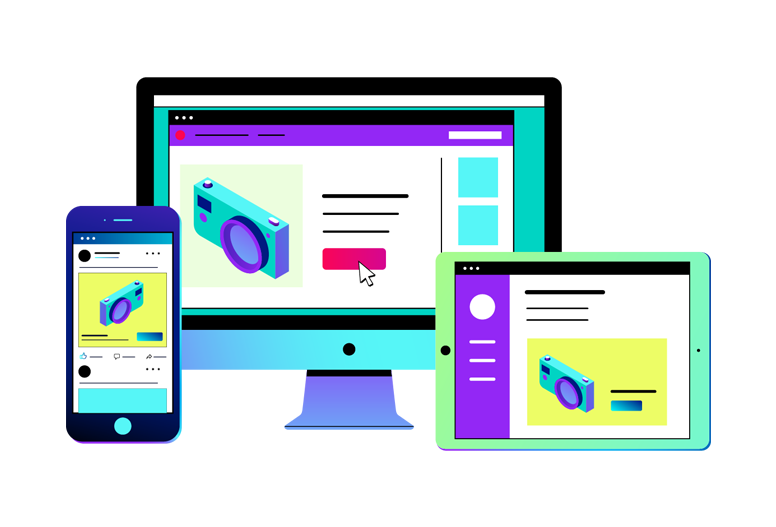 Enhanced display advertising with retargeting
A typical e-commerce conversion rate is 2%. What are you doing about the other 98%? AdRoll's retargeting technology lets you reach out to past site visitors and bring them back to complete a purchase.
Retarget on Facebook, Twitter, the web, and mobile apps
Reach across desktop and mobile devices
Lowest CPMs. Incredible ROI
Full control of your budget
No commitment—cancel anytime.
World-class support
Retarget on the Web
Access 200+ leading ad networks and exchanges across the web and mobile, including Google, Microsoft, and Yahoo.
Social Media
Reach over 1.5 billion monthly active users across Facebook and Twitter.
Mobile
Retarget your desktop website visitors as they browse the web, social media, and apps on their mobile devices.
AdRoll is the most widely used prospecting and retargeting platform.