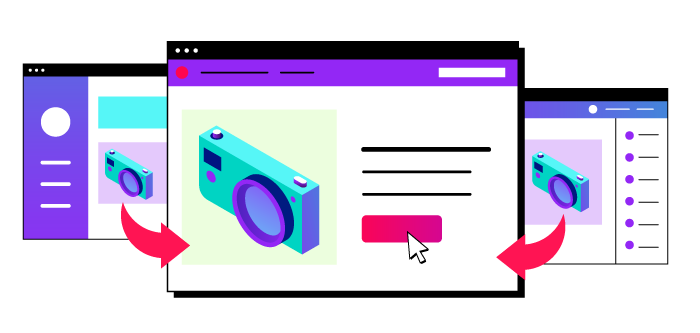 Retargeting with AdRoll
Find a direct line to your customers by getting the right ads to the right people at the right time.
Place relevant ads across 95% of the web, including Google, Facebook, and Instagram.
Retarget your customers wherever they go—on desktop, mobile, apps, and the web.
Use our first-class technology to segment your audience, launch dynamic ads, and get insightful analytics.
Maximum reach
Plot twist: you visit your customers on the web. Place the right ads across desktop and mobile inventory on Google, Yahoo!, AppNexus, OpenX, and over 500 leading networks and exchanges.
Expert retargeting
We distilled our experience working with over 37,000 advertisers down to a science and combined it with expert machine learning to get you results. Know-how goes a long way.
Flexible segmentation
Over 300 intent signals calibrate the aim of your retargeted ads to make sure you reach high-intent customers with relevant ads at the right time. Forget guesswork. Science!
"Our campaigns are dialed in, and we're seeing a higher ROI than ever."

-JEREMY MARTINEZ
Channel Specialist, Skullcandy