3 Inevitable Ecommerce Growth Challenges (+ How Shopify Plus Can Help!)
Topics Covered:
It's every ecommerce entrepreneur and marketer's dream: orders pouring in by the minute, integrated inventory and fulfillment processes, and full-fledged multi-channel marketing campaigns that genuinely intrigue shoppers. 
Good thing you're already on the right path: Shopify Plus is the ultimate platform for brands looking to scale. It's designed to offer more integrational, infrastructural, and operational support for enterprise ecommerce stores that want to serve significantly more customers.
Let's examine some inevitable ecommerce growing pains and learn how Shopify Plus can help.
1. Managing Site Speed and High Traffic
What's one of the worst scenarios for an ecommerce entrepreneur or marketer? Seeing their site crash because too many shoppers are browsing and purchasing at the same time. Hey, if it's any consolation, at least this means your marketing is working!
Managing site speed and high traffic are especially important when investing heavily in exciting sales events (think Black Friday and Cyber Monday). Without a plan, you could lose tens of thousands of dollars in potential sales, not to mention the opportunity to transform a one-off shopper into a loyal customer. Even worse, a slow and buggy site may frustrate a casual shopper to the point where they say, "I'm not shopping with them again!"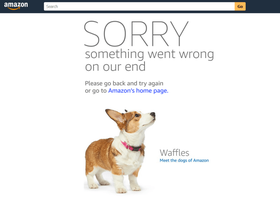 Rather than pay for expensive retrofits and server maintenance fees to keep your website running smoothly (which can cost upward of $1 million!), you can have Shopify Plus handle your site speed and high traffic. 
Shopify Plus uses cloud-based infrastructure hosted on its own servers — that's why the platform can maintain peak performance for more than 600,000 merchants at the same time!
For more on maintaining performance during high traffic sessions, check out this quick guide. 
2. Integrating Cross-Channel Inventory and Sales
Integrating inventory and sales are critical given modern shoppers' cross-channel shopping journeys — where they may, for example, use your website to check if an item is in stock before heading to your brick-and-mortar store to purchase. 
These various systems need to communicate and sync with one another in real-time. The problem? Trying to manually manage marketing, inventory, sales, and analytics channels are bound to give anyone a headache.
One major differentiator between ecommerce startups and enterprise-level brands is the transition from a DIY-style approach to a more automated process. It's the only way to reduce errors and free up some of your limited time. 

Shopify Plus was created to help merchants sell across various channels and platforms. Thanks to its open API community and out-of-the-box capabilities, you can easily optimize and integrate technologies including: 
There's nothing more conducive to omnichannel selling than Shopify Plus. For anything else you may need, Shopify Plus can find a partner to help you.
To get started integrating cross-channel inventory and sales, check out this post. 
3. Maintaining Customer Data Security
Don't be one of those embarrassed retailers who pop up on the news because hackers stole their customer data. Not only is lax data security a surefire way to erode trust with your customers, but it also comes with a hefty price tag — on average, malware attacks cost more than $2.5 million. Trust us when we say that you can't afford to neglect cybersecurity.
Shopify Plus is one of the best-performing platforms for data and customer security — it covers compliance assessments and risk management, consistently checks if your site is secure, and uses SSL encryption technology and HTTPS protocols throughout the entire shopping experience instead of only at checkout. Hey, if it's good enough for some of the world's top 600,000 ecommerce brands, including Kylie Cosmetics, Heinz, and Steve Madden, it's good enough for you.
Want to learn more about different ways to manage customer data? We've got you covered here.
Scale Smarter, Not Harder
Regardless of the type of ecommerce store you're running, Shopify Plus is a simple way to grow your brand while still providing a seamless customer experience. Not only will upgrading to Shopify Plus free up valuable time — which you can then invest back into your customers — but it'll also make your business more reliable, robust, and innovative.
Get started with Shopify Plus now.
Last updated on January 11th, 2022.